Chuck Norris Gained 20 Pounds To Fight Bruce Lee And 'Couldn't Get Off the Ground'
When people think of Chuck Norris, they may think about all the internet memes of him. The actor played notable roles in films and television series. In Walker, Texas Ranger, which is getting a reboot, Norris played the main character, Walker. 
In real life, he is a master when it comes to martial arts. He has taught dozens of people, with one of his students being former television host Bob Barker. In The Way of the Dragon, he fought Bruce Lee. He gained quite a few pounds before doing so.
Who is Chuck Norris?
Norris learned martial arts while he served in the U.S. Air Force. After he left the service, he became a karate instructor. He opened his own studios and taught celebrities like Steve McQueen. It was McQueen who got Norris into acting.
His popularity grew when he landed a role in the film The Way of the Dragon. Later, he played Walker in the TV series Walker, Texas Ranger. Norris brought his martial arts expertise to his roles. Not only do fans know him for his fighting abilities, but they made plenty of jokes online.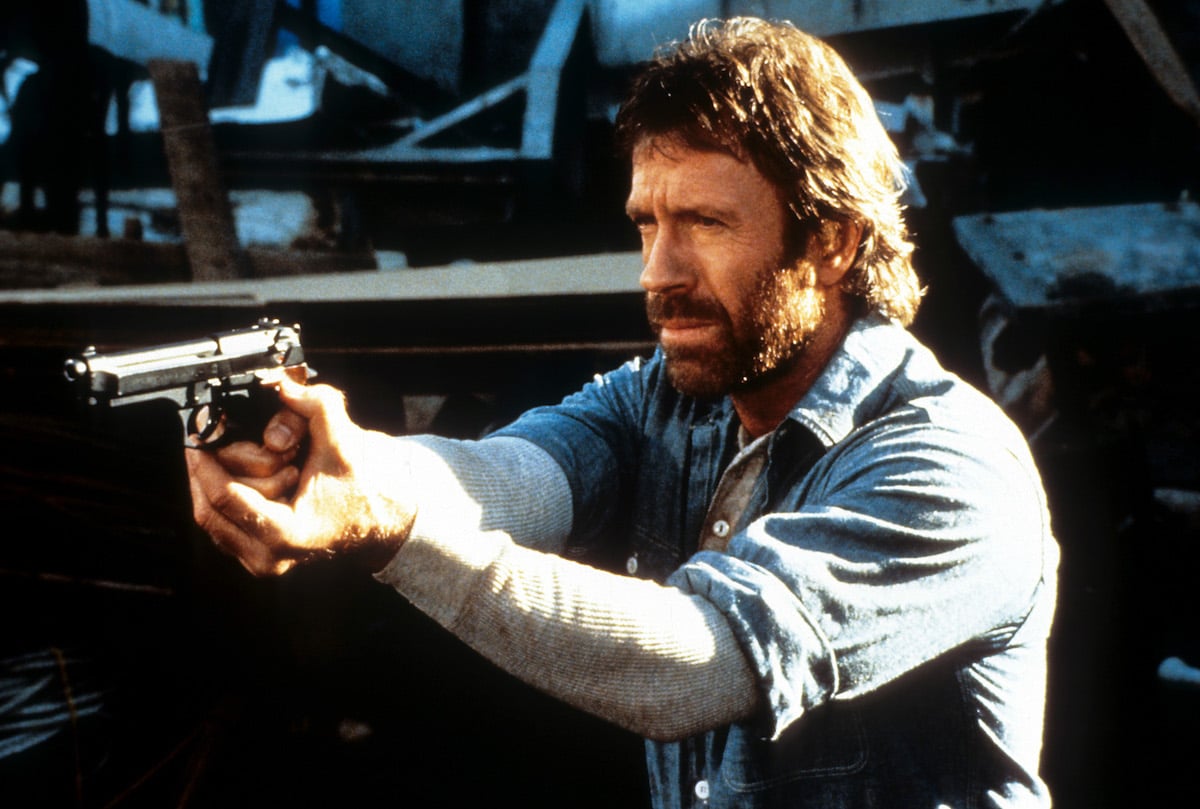 RELATED: 'That '70s Show' Almost Starred Chuck Norris In An Iconic Role
Of course, the jokes had a central theme about the actor's strength. What some people may not know is that he has a business side to him. He has been a spokesman for the Total Gym exercise machine for years. Norris has appeared in advertisements to endorse the exercise equipment. 
He has gotten married twice and has had five children. The actor is an activist and supports multiple charities, such as the Make-A-Wish Foundation.
Chuck Norris starred in a Bruce Lee film
The Way of the Dragon is a film from 1972 that stars Lee and Norris. Lee is also an actor who is famous for his martial art skills. The film is about a restaurant in Rome that gets in trouble with a crime boss. Lee plays a young martial artist, Tang, goes to protect them against the gangsters.
Tang teaches the staff karate and slowly begins to earn everyone's respect. After a couple of failed attempts to harm the restaurant and its staff, the crime boss hires some martial artists to challenge Tang. Norris plays a world-class fighter named Colt.
Tang and Colt go head-to-head at the Colosseum. Viewers were likely on their seats as they watched the two expert martial artists fight each other on-screen. In the end, Lee's character wins the battle and kills his opponent.
Lee liked to look for other martial artists to challenge him as well as amplify their talent. When he directed The Way of the Dragon, he saw the potential of karate expert Norris.
Producers gave Chuck Norris a request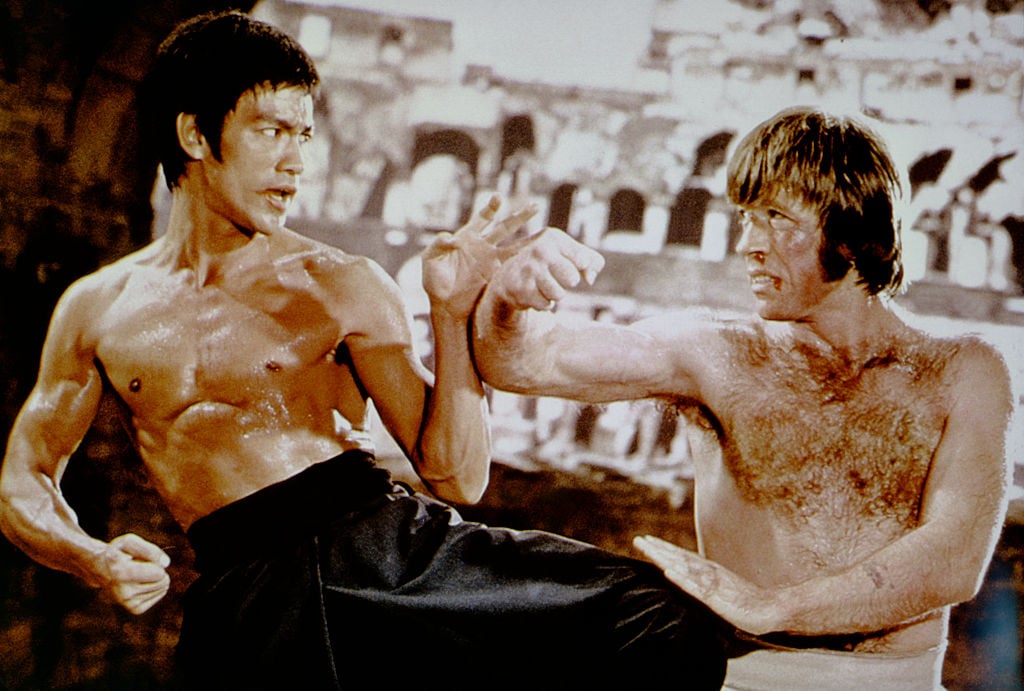 Fans were no doubt excited to see two skilled fighters dual each other in the movie. When Norris landed the role, he had to prepare himself before filming started. It is common for actors to work out, change their weight, or do anything else to get ready for a movie.
While some actors are more likely to lose weight for a film, Norris had to do the opposite. According to Mental Floss, the producer told him that he needed to put on some weight. The actor gained a total of 20 pounds before filming.
It may seem like a lot, but Norris worked hard to complete the request. The reason why he needed to do so was to appear larger than Lee on camera. Lee's character would appear more triumphant when defeating someone larger than him.
However, weight gain did have an effect on the actor. It was nothing serious, but it did make it harder for Norris to do certain moves. For example, he could not do jump kicks in the film. 
"That's why I don't do jump kicks [in the movie]," Norris told Empire in 2007, reports Mental Floss. "I couldn't get off the ground!"