Chuck Norris Was Blindsided By Ben Stiller In His 'Dodgeball' Shoutout
When Dodgeball: A True Underdog Story hit the theaters in 2004, it wasn't expected to be such a hit. But its unexpected combination of humor, chaos, and celebrity cameos seemed to have created some kind of magic, and to this day, it's a comedy classic. 
One of those cameos was Chuck Norris, and his stolid tough-guy persona appearing in such a ridiculous movie was a delight to viewers. But when the movie came out, Norris saw something he never expected. 
Chuck Norris, iconic tough guy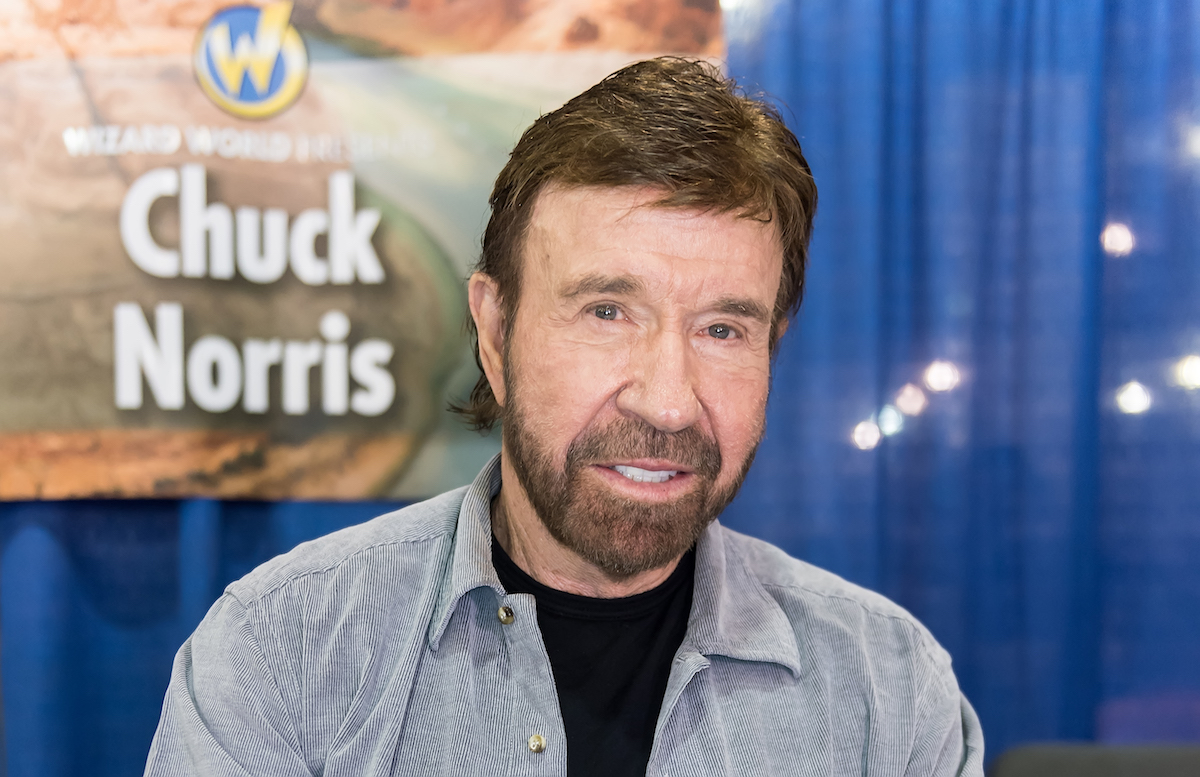 Nobody could have known when Norris was born in Ryan, Oklahoma in 1940 that he would grow up to be such an imposing example of masculinity. According to Biography, Norris described himself as a shy child who didn't do well in school.
He was the oldest of three boys, and his father was an alcoholic. When his parents divorced, his father abandoned his sons. His mother took the kids to live in California when Norris was 10 years old. 
After high school, Norris joined the Air Force and was stationed in South Korea. It was there that he began studying martial arts.
After leaving the Air Force in 1962, Norris began working as a karate instructor, eventually opening over 30 studios. He also dominated competitions, including the World Middleweight Karate Championship in 1968. He defended that title five times before retiring in 1974. 
In the early '70s, he began appearing in movies, thrilling audiences with his fierce martial arts battles in movies like Way of the Dragon and Good Guys Wear Black. He transitioned into TV acting in 1993, starring in Walker, Texas Ranger, cementing his image as a man of few words and swift justice. But not all his acting roles were equally dignified. 
'Dodgeball' was an unexpected film for him
In 2004, a sports comedy called Dodgeball: A True Underdog Story came out. It was a satire of the sports movie genre, and it was an unexpected hit.
According to Film School Rejects, Dodgeball followed Peter (Vince Vaughn), who is scrambling to save his gym from White Goodman (Ben Stiller). Unless Peter can raise $50,000 in thirty days, his gym will be destroyed. He forms an unlikely dodgeball team to enter a competition in an attempt to raise the money he needs. 
Along the way, a number of stars made guest appearances in the movie. David Hasselhoff, Lance Armstrong, and William Shatner all had cameos. One of the other famous faces you'll find in Dodgeball is Norris. But his cameo didn't go exactly as he'd expected. 
Blindsided by Ben Stiller
Mental Floss reports that when Norris was first approached about doing a cameo in Dodgeball, he wasn't interested. His main objection was that he didn't want to drive three hours to get to the movie set in Long Beach. 
To convince him, Stiller called to ask Norris personally, and he offered him a helicopter ride, so he could skip the drive. Norris agreed, but he never read the whole script, just the scene he appeared in. 
But when the movie hit the theaters, Norris finally saw the entire thing — including the very last line, which surprised him. 
"But in the end, when Ben's a big fatty and watching TV, the last line of the whole movie is, 'F***in' Chuck Norris!,'" Norris explained. "My mouth fell open to here… I said, 'Holy mackerel!' That was a shock, Ben didn't tell me about that!"
Apparently, Norris was able to take the line in good spirits. Considering his history and skill in martial arts, Stiller is probably pretty glad he did.