'Chucky': 6 Burning Questions the 'Child's Play' TV Series Must Answer
Chucky premiered Oct. 12 on USA and Syfy. It's a brand new introduction to the world of the killer doll for new horror viewers. However, lifelong horror fans have a lot of questions they hope this series can answer. Here are 6 burning questions that fans who've been watching since Child's Play will want the series to answer. Chucky airs Tuesdays at 9 p.m. on Syfy and USA.
[Spoiler alert: This article contains spoilers for the Chucky movies.]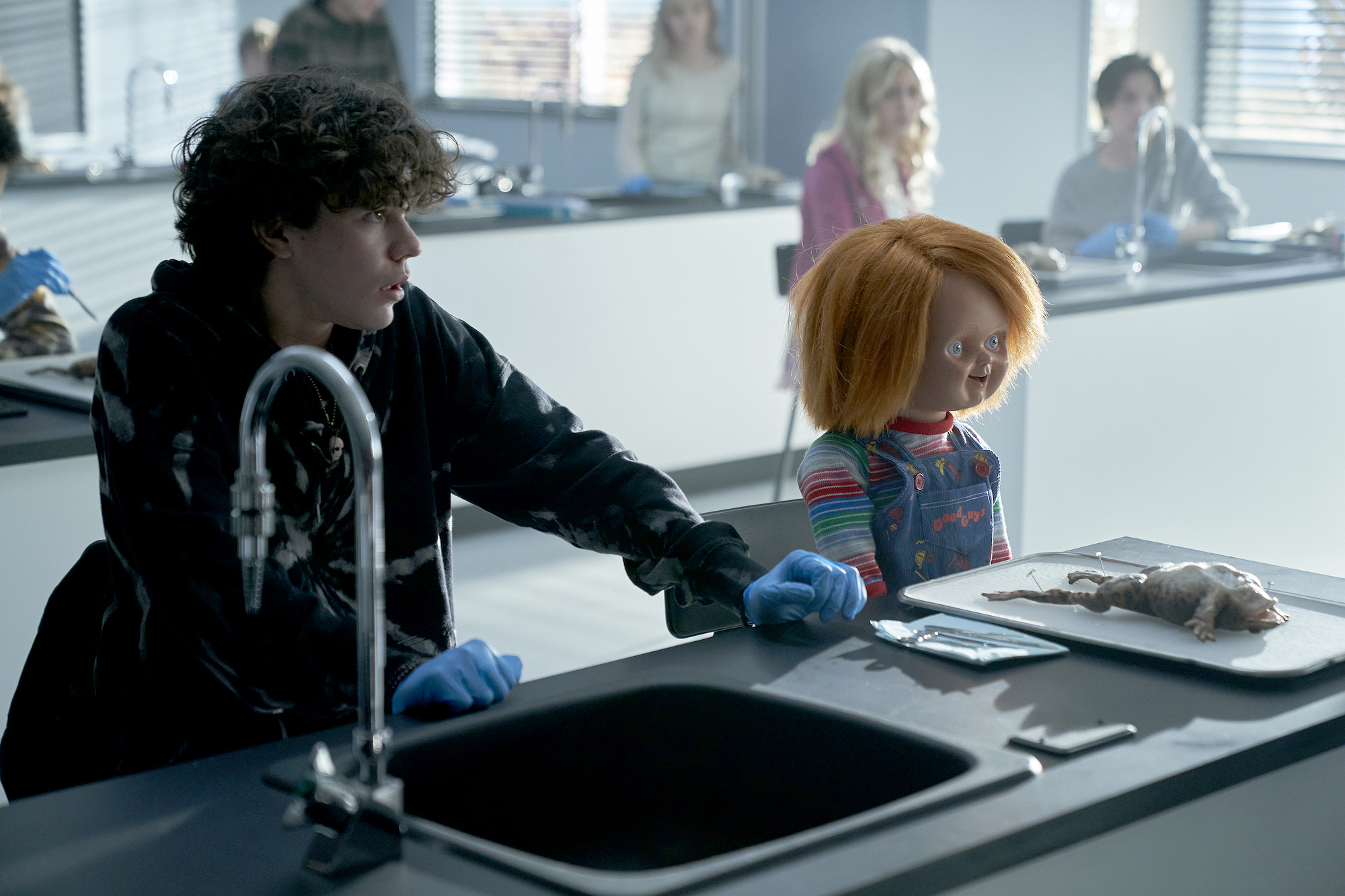 Where is Andy after 'Cult of Chucky'?
Andy Barclay (Alex Vincent) was the unlucky kid who got the Good Guy doll possessed by Charles Lee Ray in 1988. Ray continued to traumatize Andy's childhood until Andy came back for revenge at the end of Curse of Chucky.
Grown-up Andy had a big role in Cult of Chucky. Last we saw, Chucky and Tiffany locked Andy in the institution. We know he's back in the series but he wasn't in the series premiere. 
How many Chuckys are there now?
Most of the Child's Play and Chucky movies only had one Chucky. Tiffany became his partner in crime in Bride. In Cult of Chucky, Charles Lee Ray learned to possess multiple dolls simultaneously. By the end of the movie there were four foul-mouthed killer dolls.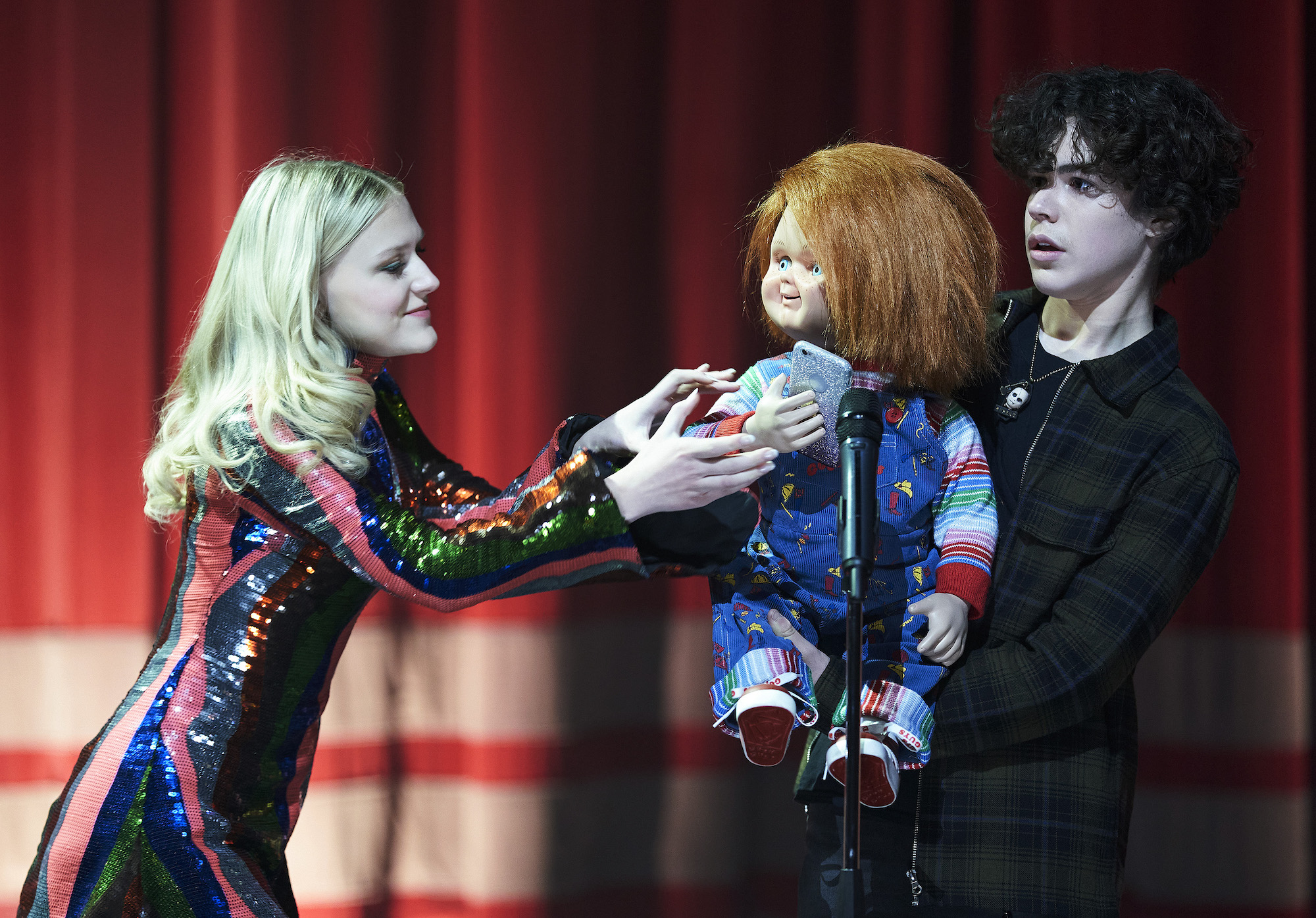 That was a pretty bold twist to add to the series mythology. It's understandable to scale it back in the series both to introduce new viewers gradually, and to get back to basics. But, they have established a new voodoo power. Will he use it again?
Is she Tiffany or Jennifer Tilly?
Jennifer Tilly joined the franchise in 1998's Bride. She played Ray's real-life girlfriend Tiffany. Chucky killed her and put her soul in a doll like him. Seed of Chucky picked up where Bride left off. 
Tilly played herself as an actor cast in the movie about the Chucky murders. The possessed dolls kidnapped Tilly on the set and Tiffany successfully possessed her. In Curse and Cult, she has shown up as Tiffany but there are jokes about her resemblance to Tilly. So, who is she now? Has she taken over Tilly's life outside the franchise or did she just reclaim herself as Tiffany?
Is Nica Chucky now?
Curse introduced Nica (Fiona Dourif, Brad's daughter). She survived the doll's first attack but was committed to an institution in Cult for her story. Since Ray learned new voodoo magic in Cult, he didn't only possess more dolls. 
Ray's victory over Nica wasn't killing her. He actually possessed her body. Nica was in a wheelchair (because Ray stabbed her mother in the stomach while she was pregnant). But once Ray took over her body, he made her walk too. Fiona Dourif has been cast in the series, so we'll see if she appears as Ray or her old self. 
Where is Glen or Glenda?
Chucky mentions he had a gender fluid kid. This was the result of two possessed dolls having sex and procreating in Bride of Chucky. Even though both Chucky and Tiffany were anatomically correct, Glen or Glenda (voice of Billy Boyd) was born with no anatomy. Therefore they never knew which gender they were. They were the Seed of Chucky.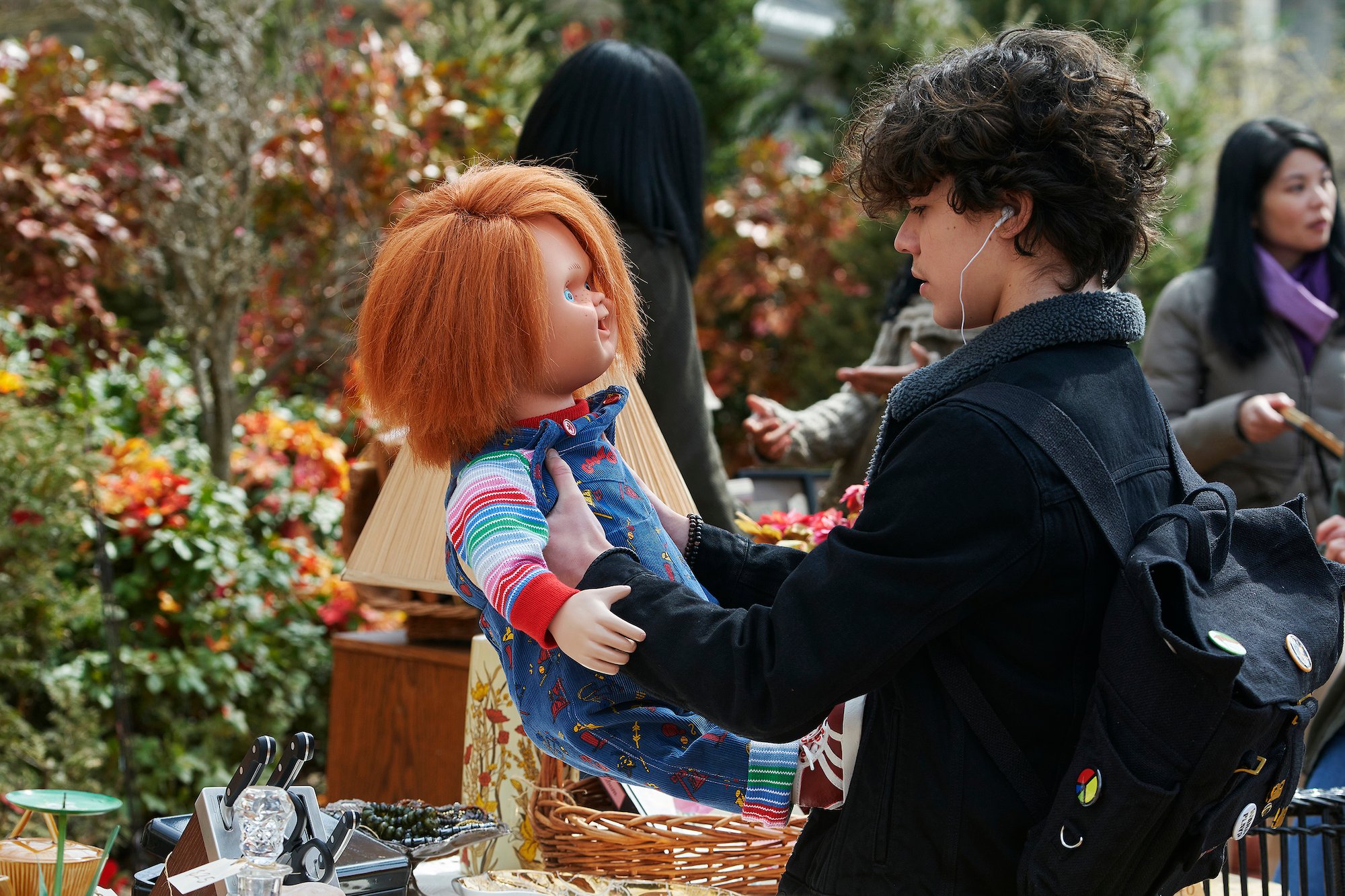 Glen or Glenda has not appeared since the 2004 movie Seed of Chucky. If Chucky still thinks about them, the fans certainly wonder where they are, too.
Where is Karen Barclay?
The biggest question of the series has been Andy's mother. Child's Play 2 explains she was committed and Andy put in foster care. That may have been as simple as Katherine Hicks didn't want to return for the sequele (or they couldn't afford her). However, decades have passed since then. 
Andy is still living his life. He's still obsessed with Chucky, as one would be. Hopefully Karen is still alive and experienced some healing. The Barclays deserve a normal, happy life. Perhaps Andy will fill us in on his mother's whereabouts when he returns to the series.