'Chucky': Everything You Need to Know About the 'Child's Play' Films Before the TV Series
The new Syfy and USA series Chucky follows seven horror movies that began with 1988's Child's Play. The story is not so simple as a killer doll stalks new victims in each sequel. Every movie further developed the story, and they're all worth seeing so highly recommended. But, if you don't have time to watch seven movies before the show starts, here's what you need to know about the Child's Play series.
[Spoiler alert: This article contains spoilers for the seven Chucky movies.]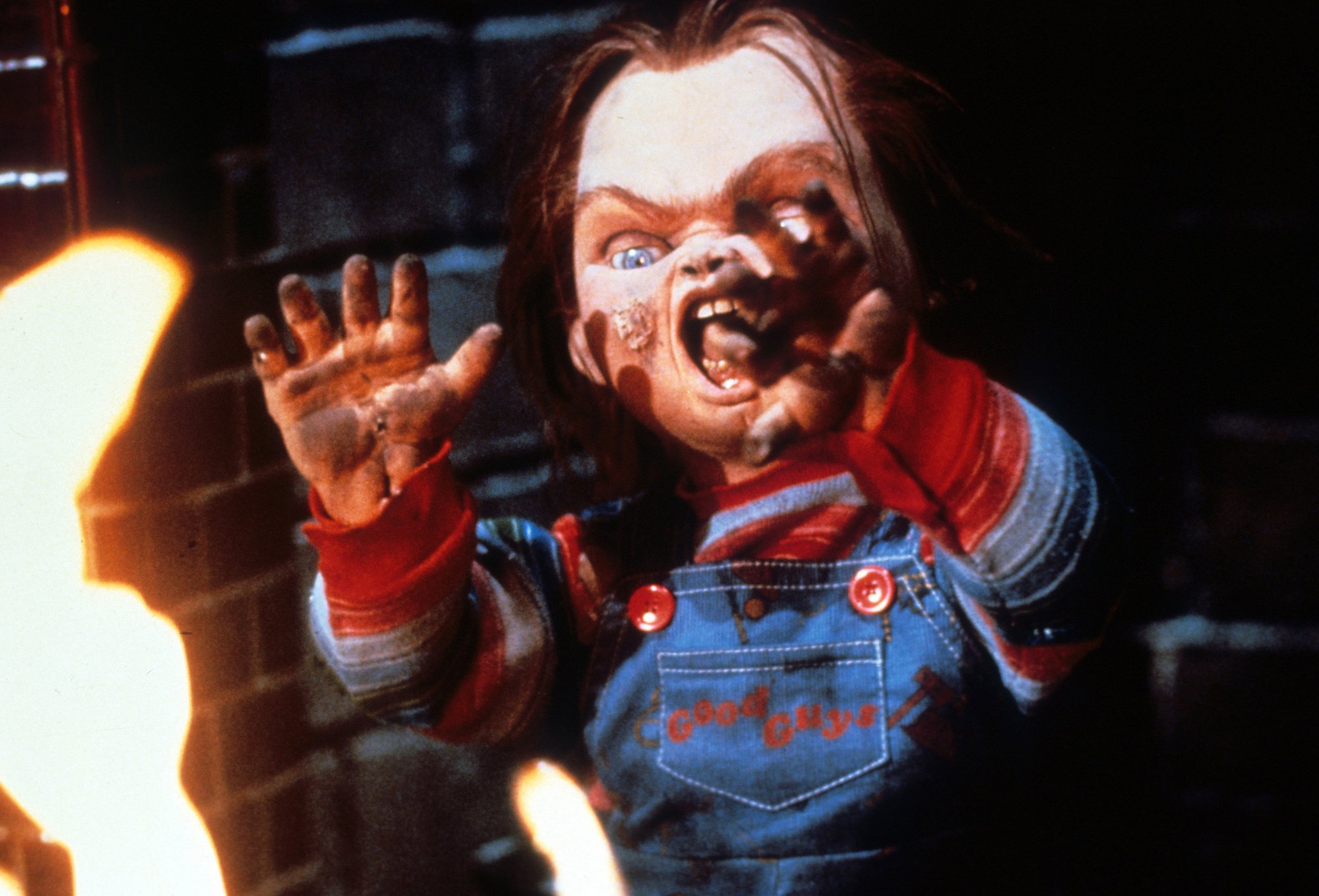 Chucky was Charles Lee Ray 
Child's Play begins when the Lakeshore Strangler, Charles Lee Ray (Brad Dourif). Shot by Mike Norris (Chris Sarandon) in pursuit, Charles uses voodoo to posses a Good Guy doll in a toy store. The chant "Ade due Damballa, give me the power I beg of you" will be recited a lot in the franchise.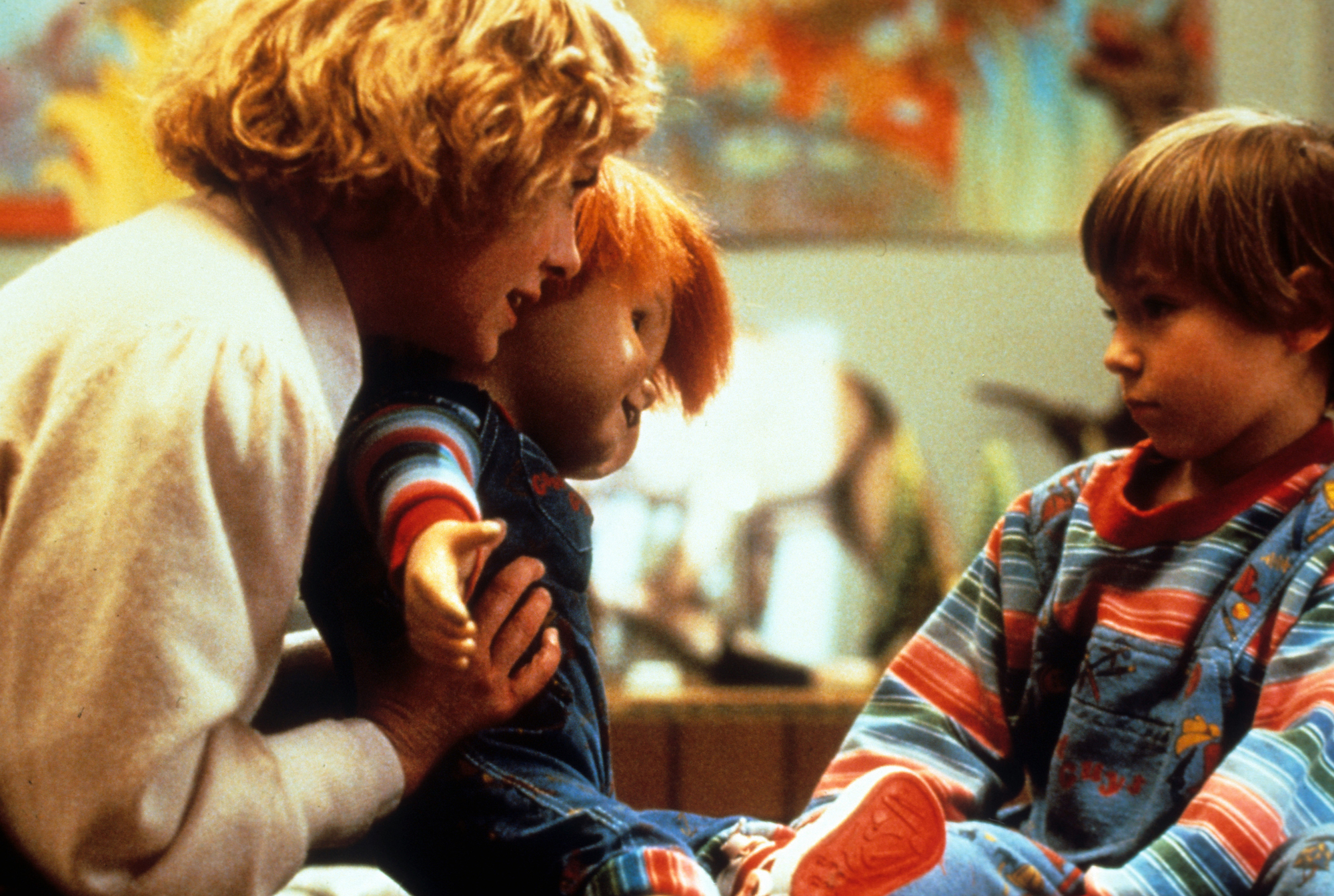 Good Guys were the hottest toy of 1988. Preying on lonely kids, they promised to be personalized best friends with preprogrammed voices. They said, "Hi, I'm [Unique Name]. Wanna Play?" and "I'm your friend to the end." Hence, those became Chucky's deadly catch phrases, among others. 
Andy's birthday present was possessed 
Andy Barclay (Alex Vincent) was six when he watched the Good Guys on TV and wanted a Good Guy for his birthday. They were all sold out in stores so his mother (Catherine Hicks) had to buy one on the black market. Not only did she pay more than retail, but she got the one possessed by Charles Lee Ray.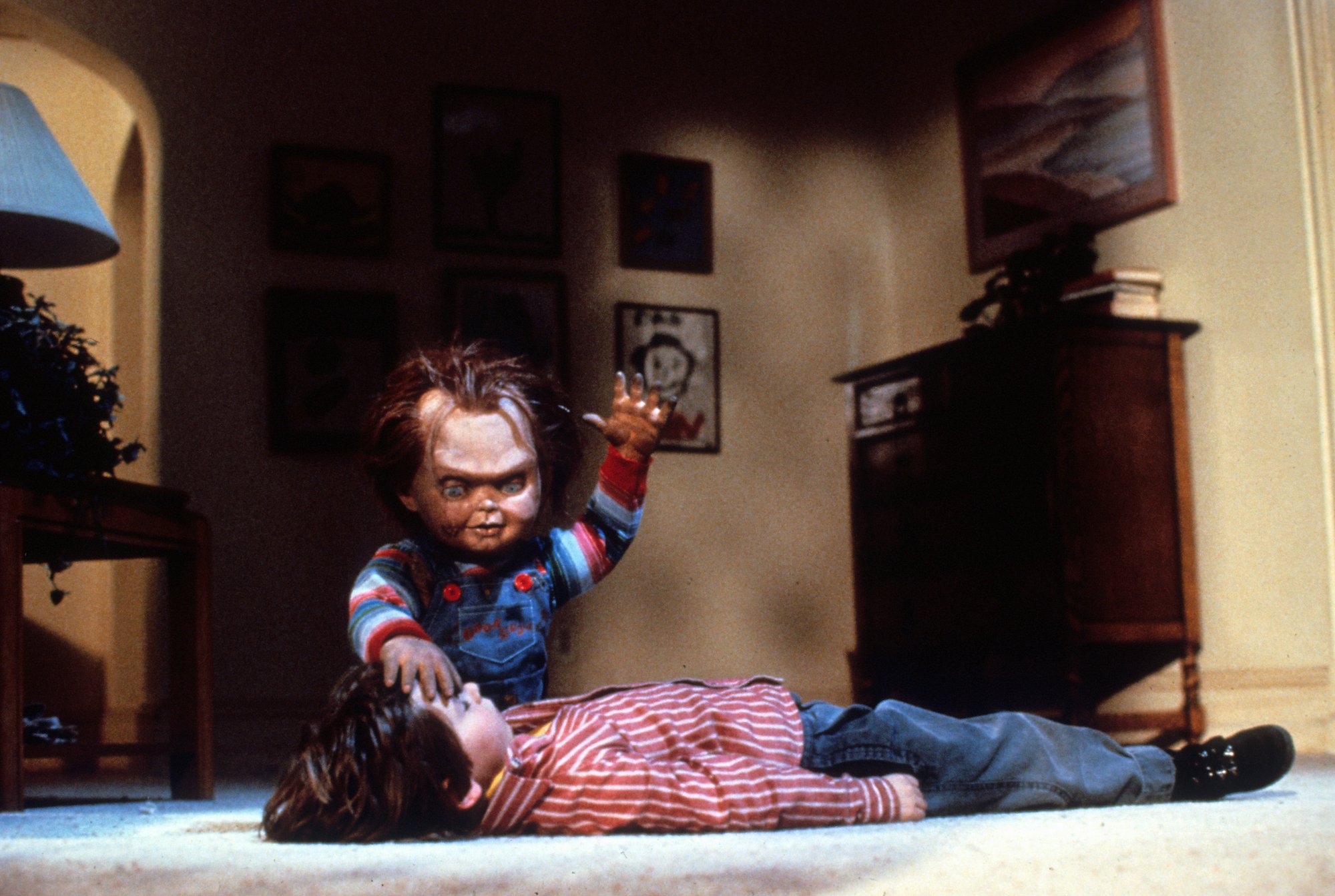 The rules of voodoo meant that Chucky could only return to human form in the body of the first person he told his real identity. Since he told Andy he was Charles Lee Ray, he spent the next three movies trying to be born again.
Andy went into foster care in 'Child's Play 2'
Andy and his mom survived Child's Play. For the 1990 sequel, Andy was moved to foster care when his mother was committed to a psychiatric facility after the trauma. His new foster parents weren't very sensitive either, but Chucky took care of them. 
Andy did have an ally in his teenage foster sister, Kyle (Christine Elise). In the end, Kyle and Andy took the battle to the Good Guy doll factory where they thought they'd dismantled the killer for good. Kyle returns in Cult of Chucky and will appear in the new series.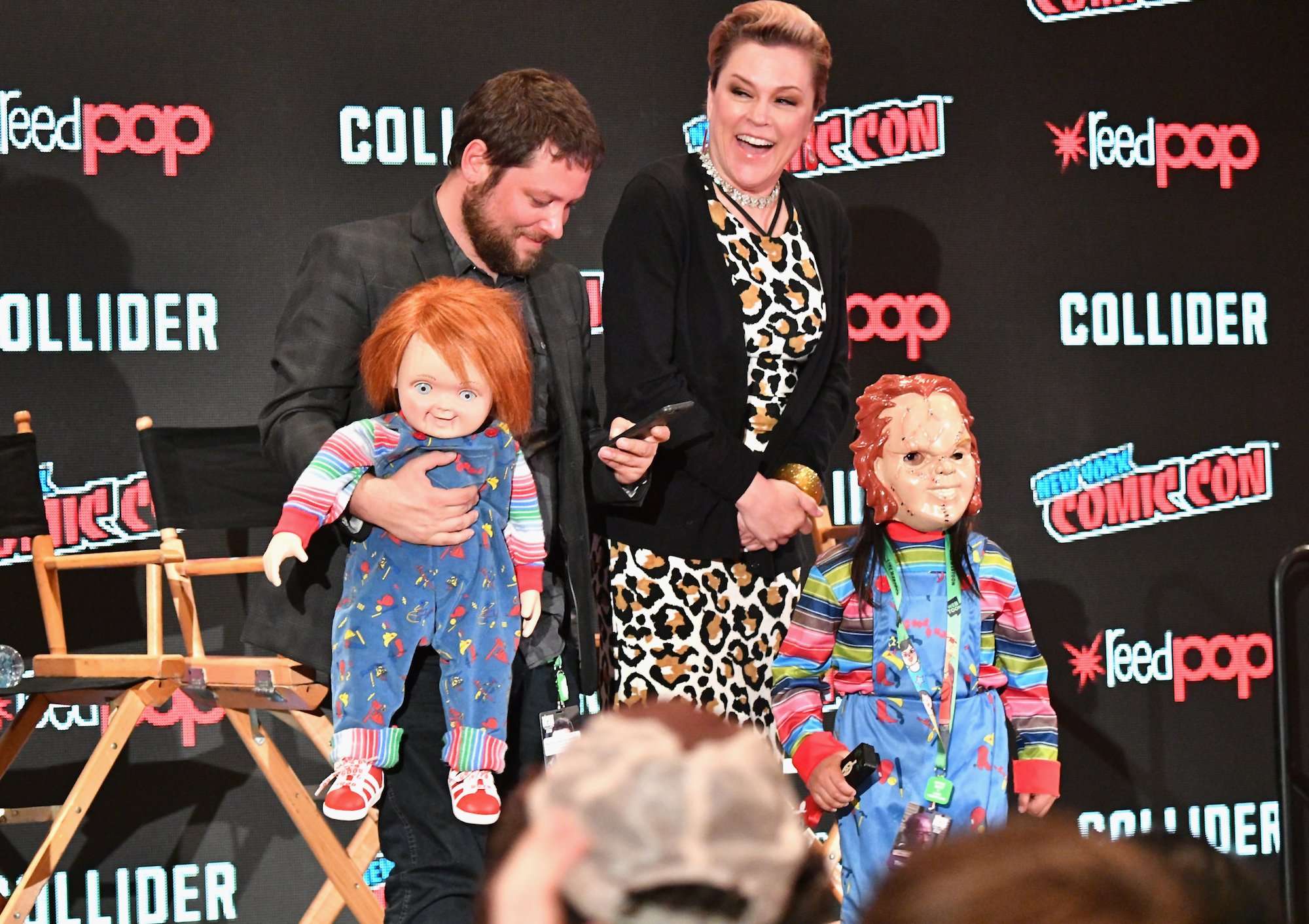 Child's Play 3 was made one year later but set when Andy was 16, so Justin Whalin played him. Andy attended military school when Chucky returned. See, the doll's remnants were mixed in with new plastic, so… He managed to kill the CEO of the toy company before coming after Andy again. 
Tiffany brought Chucky back 10 years later
Here's where things get really interesting. In 1998, after the success of Scream, Universal brought back Chucky. Bride of Chucky embraced the horror comedy of Scream and was self-referential about his return after 10 years. It also further developed the mythology.
Tiffany (Jennifer Tilly) stole the remains of the battered doll from a police evidence locker (which also contained Freddy's glove, Jason's mask and Leatherface's chainsaw). Tiffany was Charles Lee Ray's fiance before he died, or so she thought. The ring she thought he was going to propose with was just some hot goods to fence.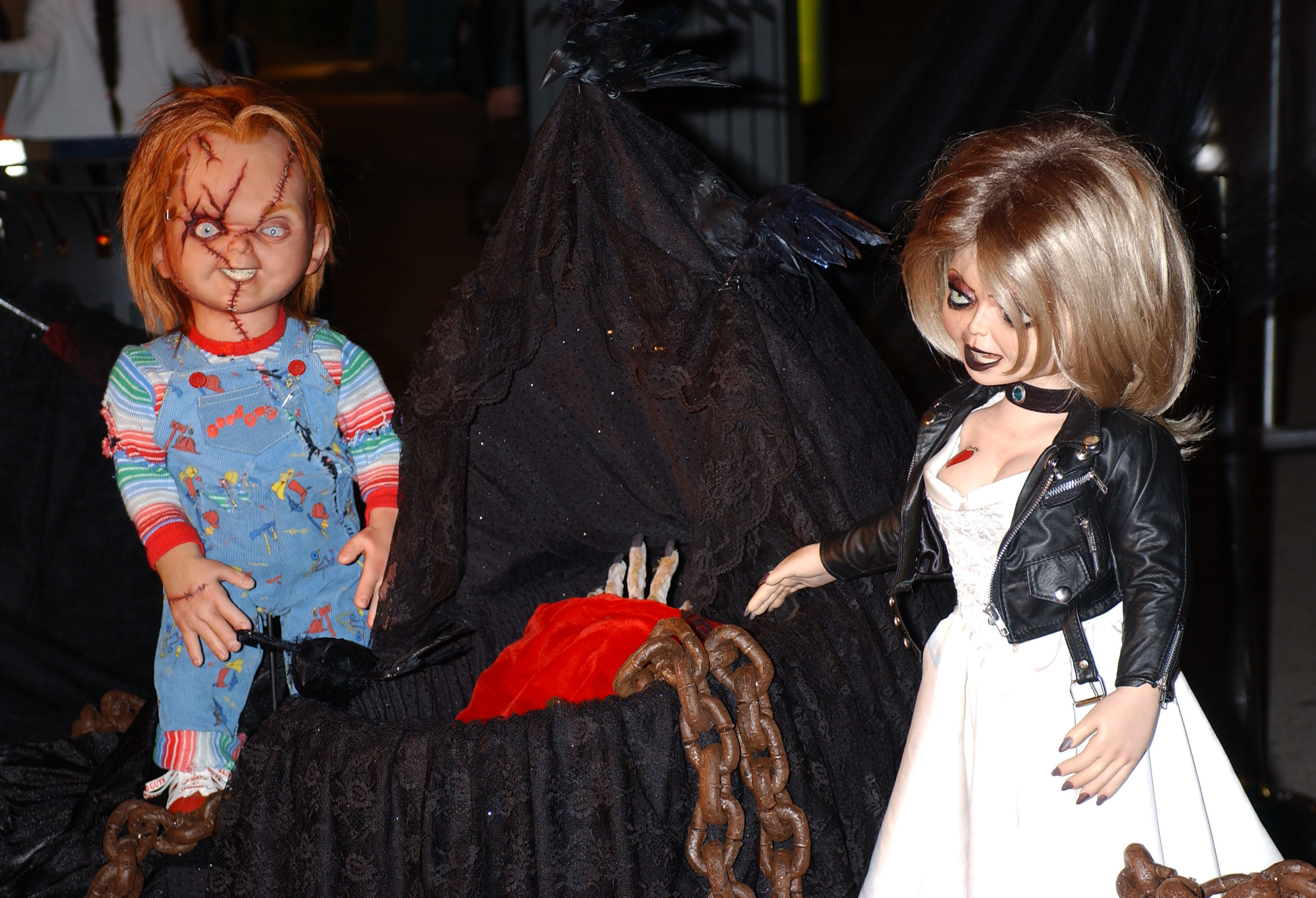 Dysfunctional as ever, Chucky killed Tiffany and used voodoo to put her soul in a doll. Then, thanks to the handy manual Voodoo for Dummies, they traveled to locate the Heart of Damballa, a voodoo artifact that could let them be human again. They managed to slaughter many victims as a killer doll couple along the way. 
Chucky procreated 
Chucky and Tiffany consummate their marriage in Bride. In the very last shot of the movie, Tiffany gives birth to a doll who attacks a cop before credits roll. In Seed of Chucky, we find out their baby grew up. They're called Glen or Glenda because they were born with no anatomy to determine gender. Glen or Glenda has not appeared since Seed.
Tiffany came back to life in 'Seed of Chucky'
Seed also ended with Tiffany successful in her voodoo spell. The body she chose to be born again as was none other than Hollywood star Jennifer Tilly. Taking Bride's self-referential humor even further, Chucky and Tiffany stalked the set of a movie about the Chucky murders. Tilly played herself as the star of the killer doll movie.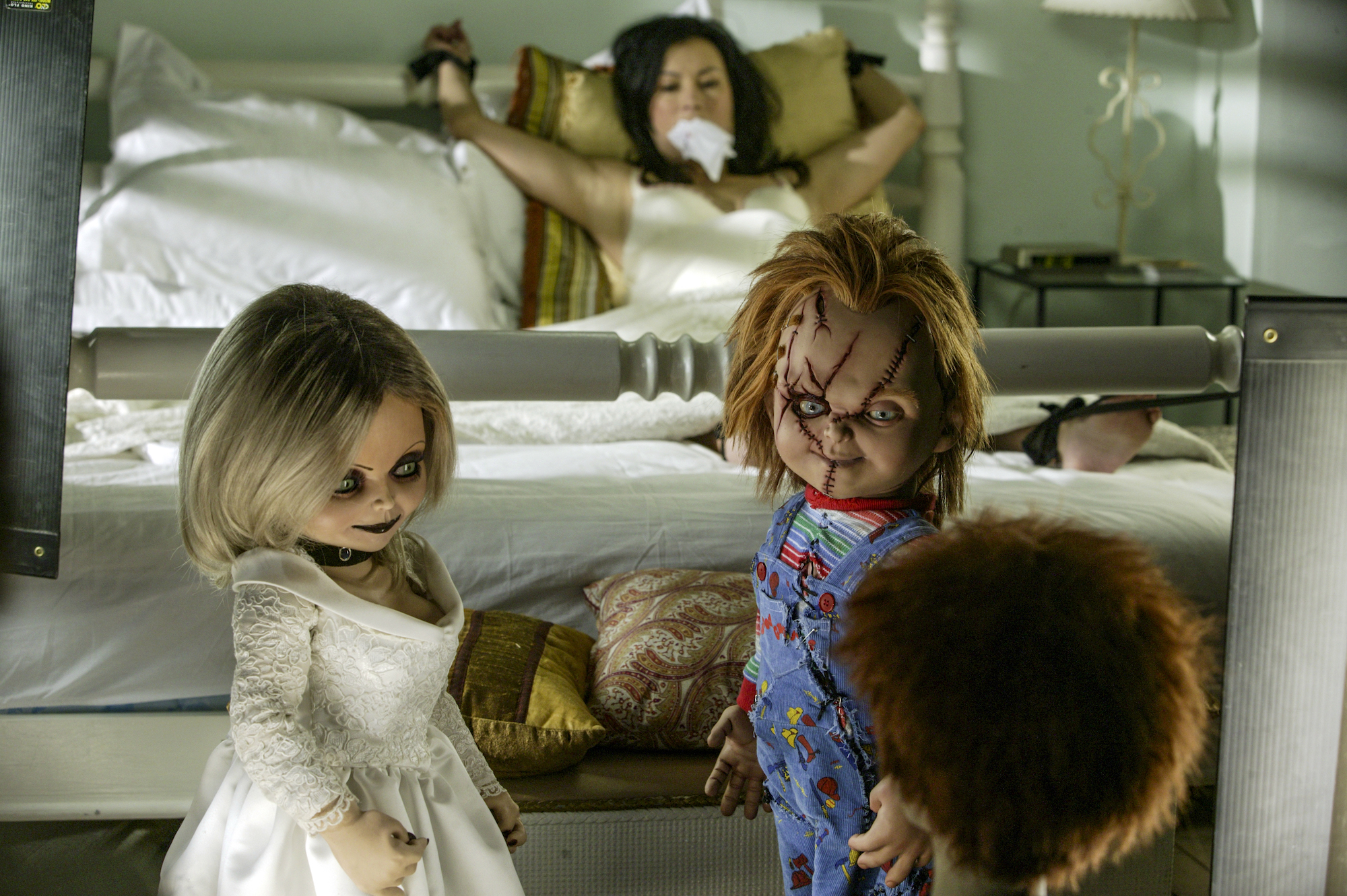 It's unclear whether she's still living her life as Jennifer Tilly. She's going by Tiffany again in the sequels, but Tilly keeps working so Tiffany must be going on auditions. 
Nica's mom was one of Charles Lee Ray's victims 
Curse of Chucky introduced some new characters. Nica (Fiona Dourif) uses a wheelchair and lives in a house where the Good Guy doll is delivered. She finds out that Charles Lee Ray attacked her pregnant mother. The reason Nica is paralyzed is because her mother was stabbed in the stomach while pregnant. 
Andy found Chucky again
At the end of Curse, Tiffany showed up again shipping Chucky to where he needed to be. Andy Barclay (Vincent again), all grown up, was ready with a shotgun and blew his tormenter's head off. 
As Cult of Chucky begins, Andy is still keeping Chucky's decapitated head alive to torture him. It's hard for Andy to date when women figure out he's the kid who had the killer doll in the tabloid news story. 
Chucky learned how to possess multiple dolls 
Also in Cult, Nica is institutionalized thanks to her encounter with Chucky. Not only does Chucky find his way into the institution, but he learns how to possess multiple dolls. There's a scene with four Chuckys at once.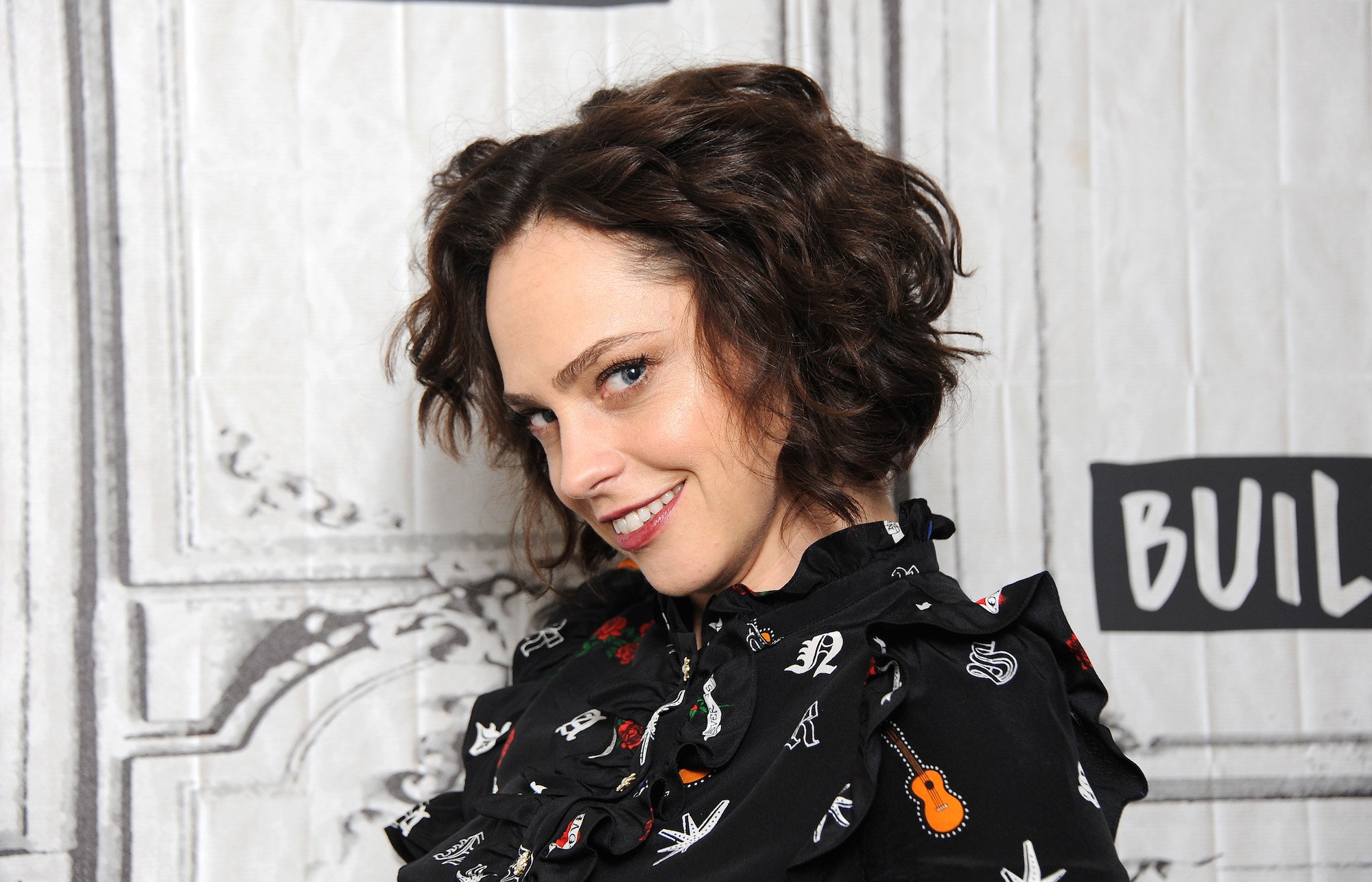 Using that same voodoo, Chucky is able to possess Nica. So with Chucky's soul, Nica walks out of the hospital with Tiffany. They lock Andy, who has come after the other Chuckies, in the institution. That's where we left off when Chucky premieres Oct. 12 at 10 p.m. on USA and SYFY. New episodes air Thursdays.