'Chucky': Creator Don Mancini Says Making Jake an L.G.B.T.Q. Character Was Like 'Catnip to Me'
Many horror genre aficionados were once terrified of the killer doll known as Chuky. The infamous Chucky character created by Don Mancini was introduced to the big screen in 1988 with the horror movie Child's Play. The movie franchise is now a reboot series titled Chucky. For this new chapter in Chucky's story, he trains a protege named Jake Wheeler (Zackary Arthur).
Unlike other main characters from the previous movies, Mancini was finally able to make the main character an L.G.B.T.Q. teenager. In Chucky, Jake's sexuality rattles other characters and might displease fans of the movie genre. But, Mancini saw the new series as an opportunity to finally have the main character he has wanted on screen all along.
[Spoiler alert: This article contains mild spoilers about Chucky.]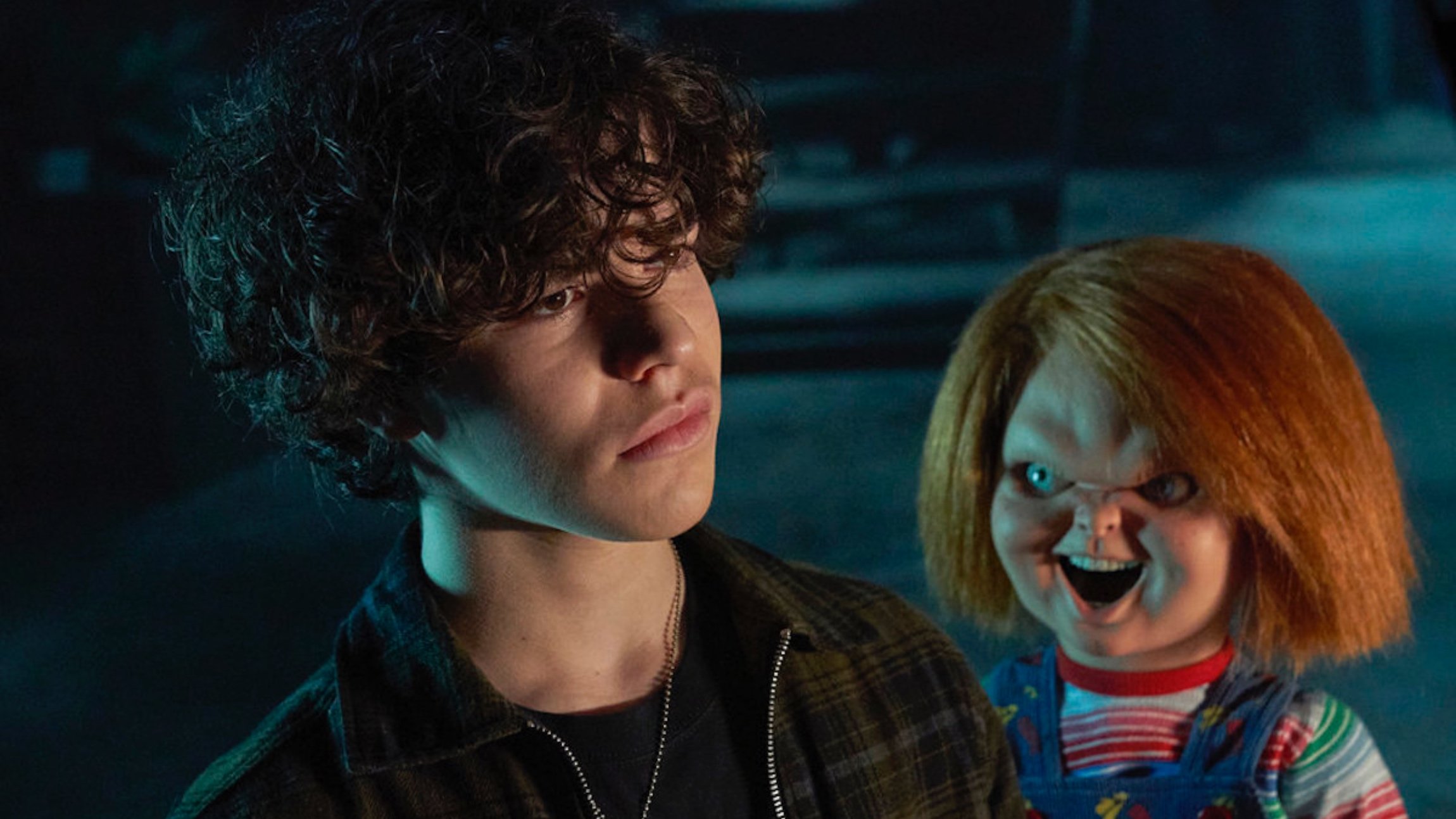 'Chucky' redefines the serial killer story from the previous franchise
Jake Wheeler is a troubled teen whose life is turned upside down after his mother's death. Jake stumbles upon a vintage Chucky doll at a mundane yard sale. He decides to use it for his art installation. Unknown to him, the doll harbors the evil and twisted spirit of serial killer Charles Lee Ray. As Jake battles his father's anger toward him for his sexuality and his wife's death, his life gets more complicated.
Instead of running for the hills after Chucky (Brad Dourif) introduces himself, Jake and Chucky form a teacher protege relationship. Chucky taps into Jake's pent-up rage and aggression at the people who ridicule him. The killer doll slowly turns him into a killer. Chucky tackles much more than murder but themes of sexuality, L.G.B.T.Q., and bullying.
Jake identifies as a member of the L.G.B.T.Q. community, but often hides it due to the immense ridicule by his family and others. In Chucky episode 2, Chucky is already aware of Jake's sexuality. He tells Jake about his gender-fluid son Glen (Billy Boyd), introduced in Seed of Chucky in 2004. Jake asks if it bothers him and Chucky replies, "I'm not a monster, Jake."
Don Mancini used 'Chucky' to create a 'final boy' for the horror genre
Horror movies have always centered around the 'final girl.' The one female character who always manages to survive the massacres and elude the heinous killer. Mancini wanted something more for the 'Chucky' series. In an interview with The New York Times, Mancini explains a character like Jake did not exist when he was younger.
As television and movies have changed in recent years, it is not far-fetched to have the main protagonist be a member of the L.G.B.T.Q. community. But, they are still not often seen in the horror genre. Mancini, who is a part of the L.G.B.T.Q. community himself knew Jake's sexuality would not sit well with horror fans.
"But I'm in a position to do it, so why not? The idea of causing some people's heads to explode was catnip to me," said Mancini. Chucky ventures into a side of Mancini's acclaimed horror franchise that has never been explored before.
Executive vice president for drama series at NBCUniversal Television and Streaming, Alex Sepiol explained, "When he told us about centering this chapter of the story on a gay teen and how personal that was to him, we embraced the notion." In the interview, Mancini dives deep into how the new series reflects his personal experience growing up with his sexuality.
What does Zackary Arthur think of Don Mancini's new take on a horror character in 'Chucky'
Collider spoke to Arthur about his new leading role in Chucky. The teen actor admits to never watching the franchise because his parents did not want him to see an R-rated movie. But, it did not stop Arthur from resonating with the script and his on-screen character.
Arthur explains the script and series's storyline reflects problems in the real world that many people deal with daily. "I would sometimes stop and think, 'People actually go through these things.' I just wanted to make sure that I represented everything correctly. Maybe somebody who's going through it can empathize with the show, and I hope it helps people," said Arthur.
It was not until the first day of filming Chucky that Mancini told Arthur he incorporated his own experience into Jake's character. While filming a scene in episode 1, Arthur asked Mancini if the situation really happened to him. Mancini was able to help Arthur get into the right mindset for his character.