The 'Chucky' Franchise Shares Something With Ryan Murphy's 'American Horror Story'
In the '80s and '90s, movies were the place for Chucky because the killer doll had to be R-rated. In 2021, cable television can often be edgier than feature films. Ryan Murphy's American Horror Story proved that. Chucky creator Don Mancini said the Child's Play franchise has more in common with Murphy's show than simply moving to television.
[Spoiler alert: This article contains spoilers for the Chucky franchise.]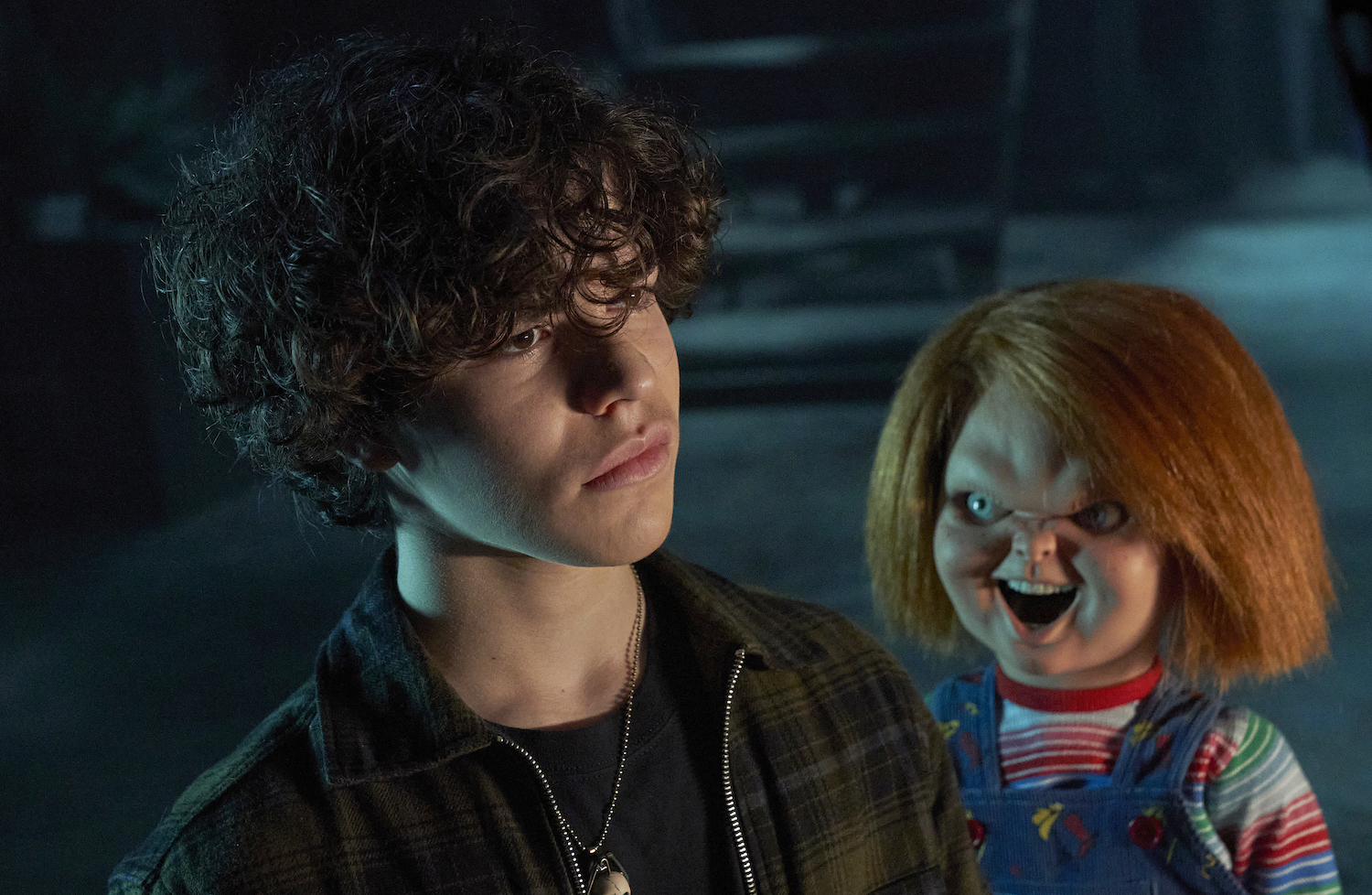 "We also have a habit of bringing actors back in different roles from movie to movie," Mancini said on a Television Critics Association Zoom panel on Sept. 13. "We were doing that before Ryan Murphy started doing that with the repertory company he put together on American Horror Story."
Mancini loves his actors, but the problem is he has a habit of killing them off. Mancini wrote every Chucky movie, so he also had the ability to create new roles for his favorites.
"So even if someone dies, they can come back in another role," Mancini said. "I started doing that with Jennifer back in the '90s. She first played Tiffany and she got killed. Twice. Actually, she got killed first as a human and then as a doll. And bringing her back in four successful movies and now eight hours of TV. So, if Zack [Arthur] and Devon [Sawa] play their cards right, the sky's the limit, regardless of what happens to their characters."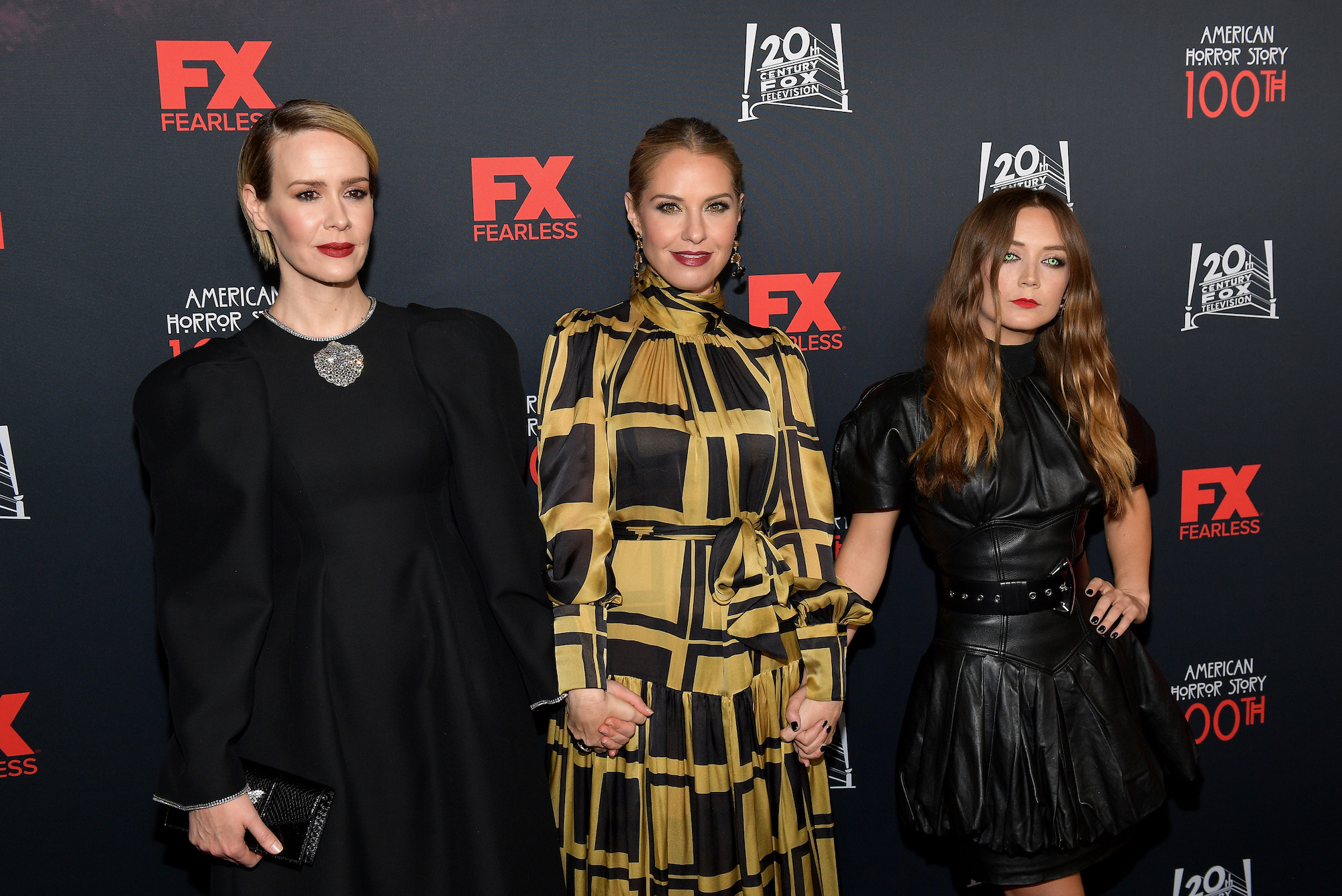 If Chucky was the first American Horror Story, Tilly has had perhaps the wildest journey through the Chucky films. In Bride of Chucky, she played Chucky's human girlfriend Tiffany. Chucky killed her and turned her into a doll, too. In Seed of Chucky, Tiffany possessed actor Jennifer Tilly, now playing herself. When she returned again in Curse of Chucky, Tilly's character was going by Tiffany again. However, it's unclear whether she just resumed her Tiffany identity in Jennifer Tilly's body.
"I never worry about dying because Tiffany dies every single movie and she just keeps coming back, and Chucky does too," Tilly said. "It's a magical movie."
Mancini has never forgotten a Chucky star. Alex Vincent played Andy Barclay, the boy who receives the possessed doll in Child's Play and Child's Play 2. Child's Play 3 recast the role with Justin Whalin as an older Andy. However, by Curse of Chucky, Vincent had grown back into the role he originated. 
"When he rewrote the part for the adult Andy Barclay, they were like, 'Oh, great. You know, who can we get for that part?'" Tilly said. "And he goes, 'Well, Alex Vincent, of course.' They're like, 'Alex Vincent?' And he goes, 'Yeah, he's Andy Barclay.' I don't think a lot of people would do that 30 years later, hire the person who played the kid in the movie to play the adult character."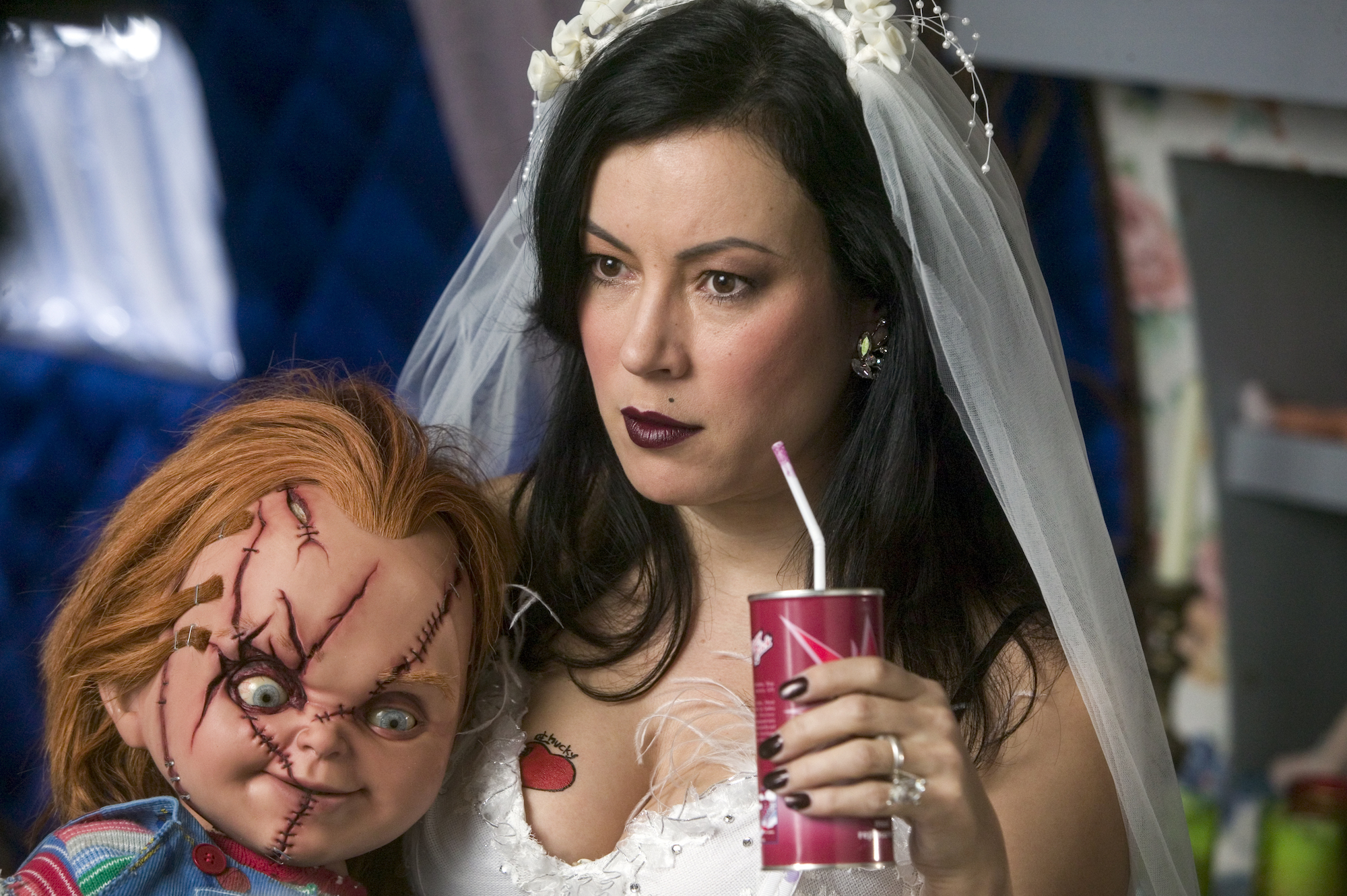 Chucky has also cast Christine Elise , who played Andy's foster sister in Child's Play 2. The returning cast members appear later in the series. First, Chucky introduces Jake Wheeler (McArthur), a high schooler who finds Chucky at a yard sale. Sawa plays both his disapproving father, and uncle. They're twins. 
McArthur, Sawa and other new cast members could be part of the Chucky franchise forever. In the meantime, Tilly has a theory on why the series thrives on returning cast members. 
"Fans went crazy when they saw Alex show up on screen," Tilly said. "Because there's so much history. And that's why I think Chucky's had a loyal fan base for 30 years, because people see them as real characters. Even the Chucky doll, because they have real emotions and they have a history. And it's not like a lot of franchises where they do the sequel and they just have a new group of sexy kids getting killed, chased around by the killer. There's definitely a throughline. And there's definitely emotional impact in these movies."
Chucky premieres Oct. 12 at 10 p.m. on Syfy and USA and airs Tuesdays.