Chucky Has Grown A Lot Since 'Child's Play' But He's Still Not Woke, Creator Don Mancini Says
Chucky is back and every time you see him he's grown a little, emotionally. He'll never outgrow killing people, but he's not the same primitive Charles Lee Ray (Brad Dourif) he was in the original 1988 Child's Play. The new TV series shows just how much the horror icon has evolved with the times, but his creator, Don Mancini, still wouldn't call him woke.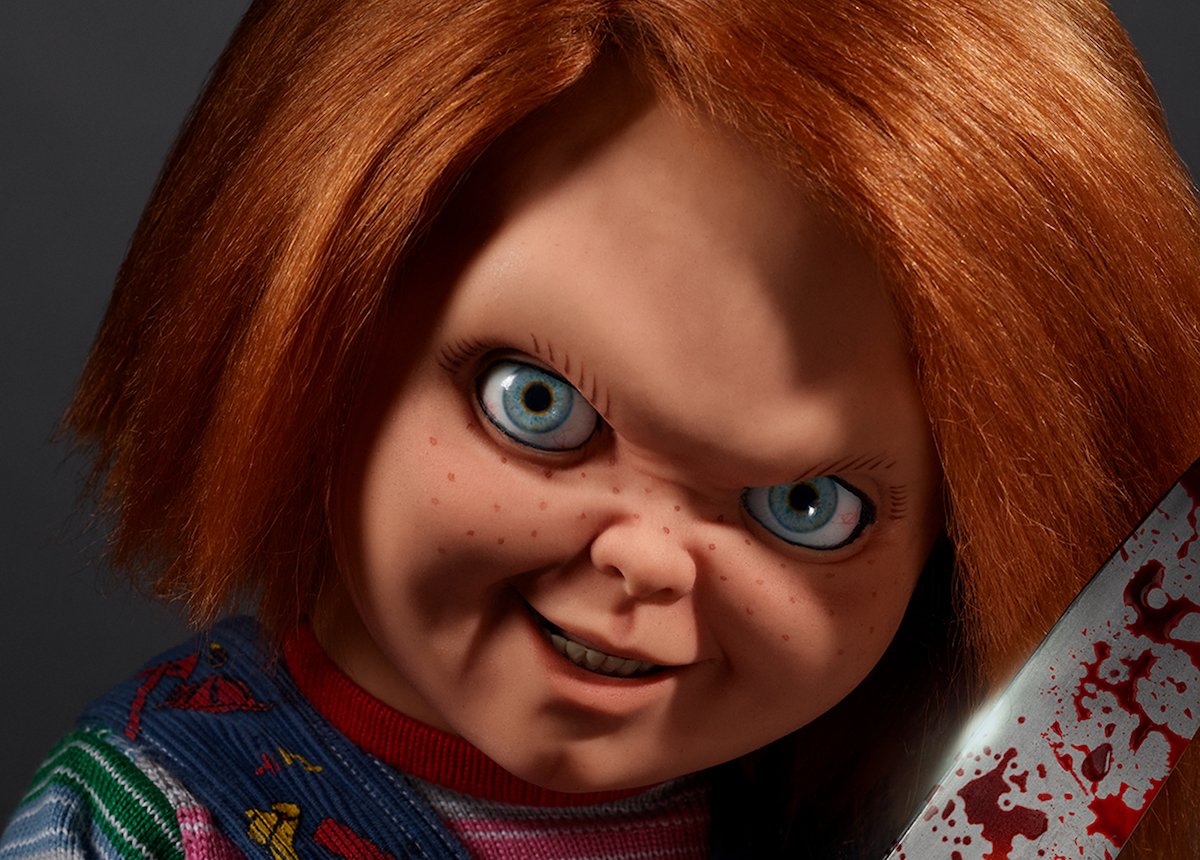 Mancini spoke with Showbiz Cheat Sheet by Zoom about the Chucky TV series on Oct. 7. Here's where the killer doll could change with the times without losing what makes him Chucky. The series airs Thursdays at 10 p.m. on both Syfy and USA.
Chucky is more tolerant than many non killers
In the series, Jake Wheeler (Zackary Arthur) finds a Good Guy doll at a yard sale. It just so happens to be the doll possessed by Ray since Child's Play. So Chucky repeats his act of getting on Jake's good side before he starts killing people. By 2021, Chucky can relate to Jake, a gay teenage artist whose single father doesn't quite support his talents.
"In the case of the TV show, he has Jake's ear," Mancini said. "He's able to bond with Jake because Chucky, through his own life experiences, comes to a point where even though he's a psychopathic killer, he's not a bigot, he's not a homophobe, he's not a racist. Because of his own life experience of getting married and having a gender fluid child, he's in a position to lure Jake potentially to the dark side which is what he's trying to do."
Don't worry, Chucky will never be woke 
As progressive as Chucky may be, he'll always be a killer. He'll also continue to say shocking things, and the cable networks let him swear.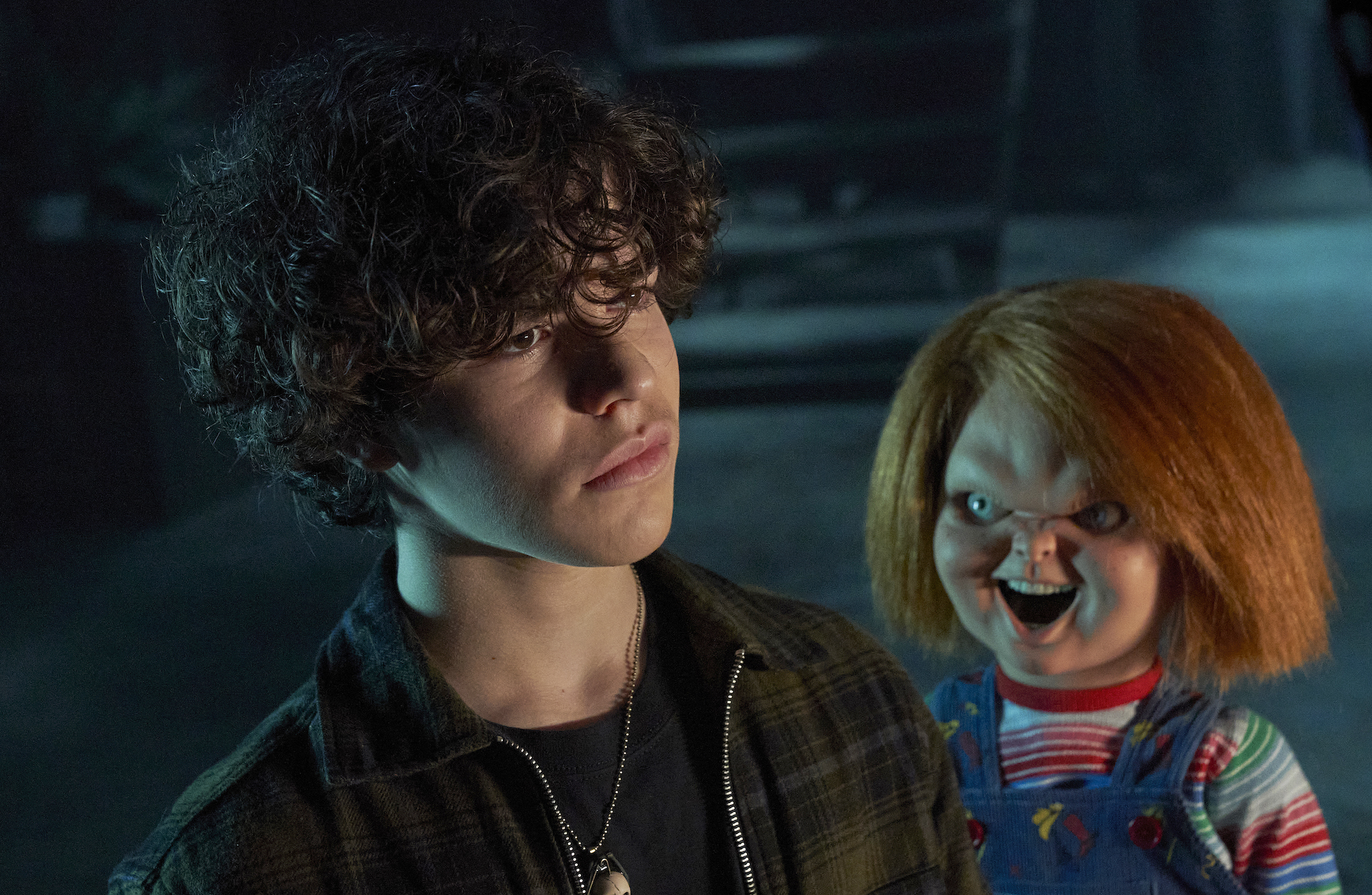 "Chucky's overall behavior is certainly not woke," Mancini said. "He's just had a lot happen to him in his life. I think he's a humanist in an ironic way where he started out more as an Archie Bunker figure. He's kind of the little man who's always raging against the system that's keeping him down. I think he's learned a little over the years. He's certainly not laid back. He's never laid back but he just has a little more empathy for his victims than maybe some of his peers do."
The series evolved in three decades 
Mancini said the secret to Chucky's success is evolving. If he'd stayed the same they might not be up to seven movies and a TV series. Certainly when a character goes through the events of Bride and Seed of Chucky, future entries must acknowledge the changes those provoke. 
"One of my goals is to always keep that character evolving with every iteration," Mancini said. "Otherwise I think it gets a little repetitive. I'd like to think that's one of the reasons we're still going strong 30some years later is that we do reinvent him a lot and evolve his character."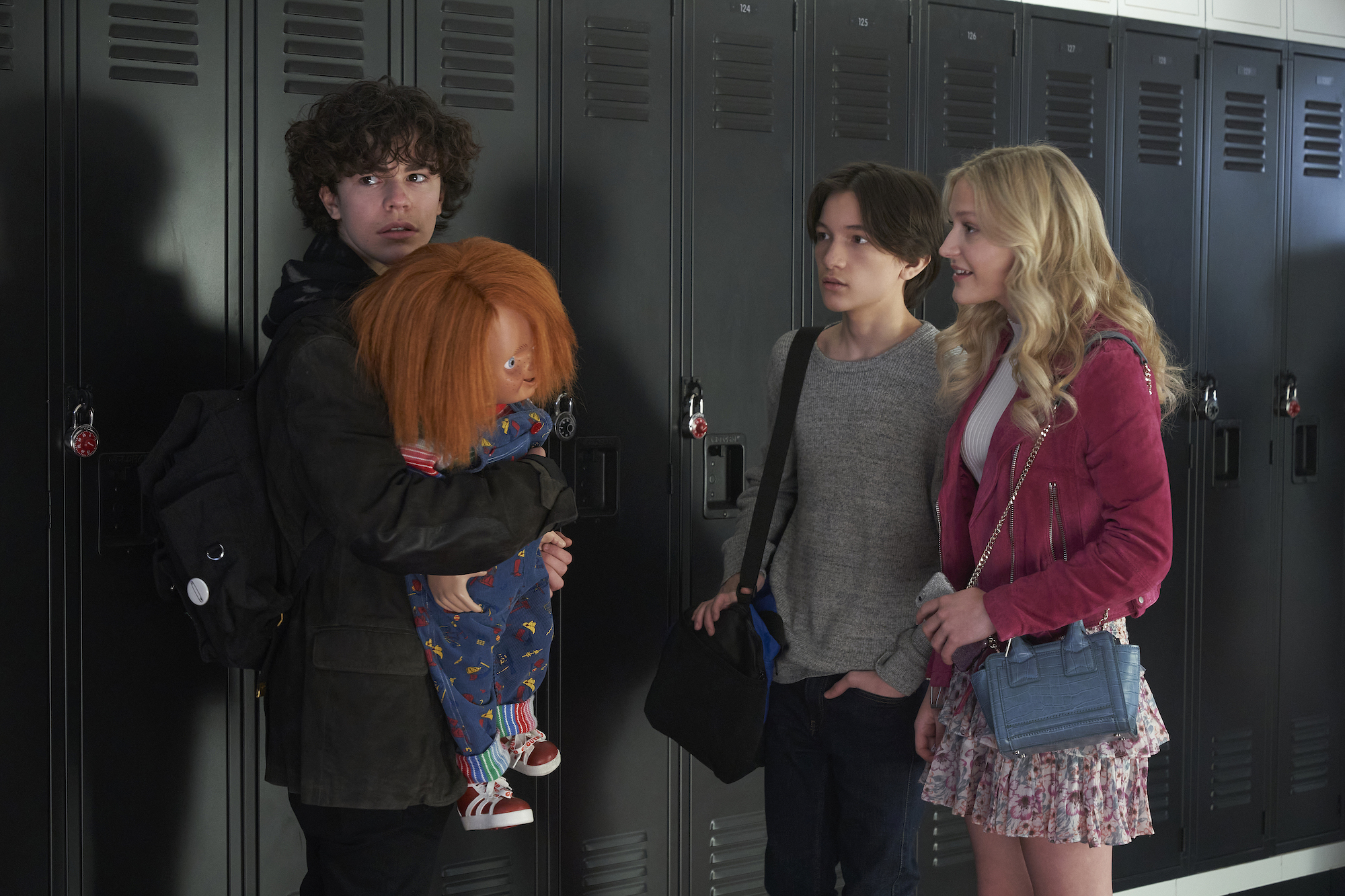 One aspect that has kept the series alive is that Chucky listens to kids when adults don't. Little Andy Barclay (Alex Vincent) tried to warn people about Chucky in two movies, and a third as a teenager. In that respect, history repeats itself in the series as Jake's warnings fall on deaf adult ears. 
"Beth Grant who played Ms. Kettlewell in Child's Play 2, her way of articulating the core of the franchise is that her feeling is that it's about listen to kids," Mancini said. "Often adults don't want to listen to kids. They don't put credence in what they say but they know more than you do. So I think that is a refrain that comes up a lot."
We'll have more with Mancini here at Showbiz Cheat Sheet as the series continues.