'Chucky' Creator Shut Down Jennifer Tilly's Nude Scene Offer That Was Too Much for TV
Jennifer Tilly will finally appear in episode 5 of the Chucky TV series. The horror show has taken its time introducing a new cast of characters for Chucky to terrorize. When Tilly returns as Tiffany, Chucky's girlfriend, she has a love scene. Tilly said she even suggested doing a nude scene, but creator Don Mancini turned her down.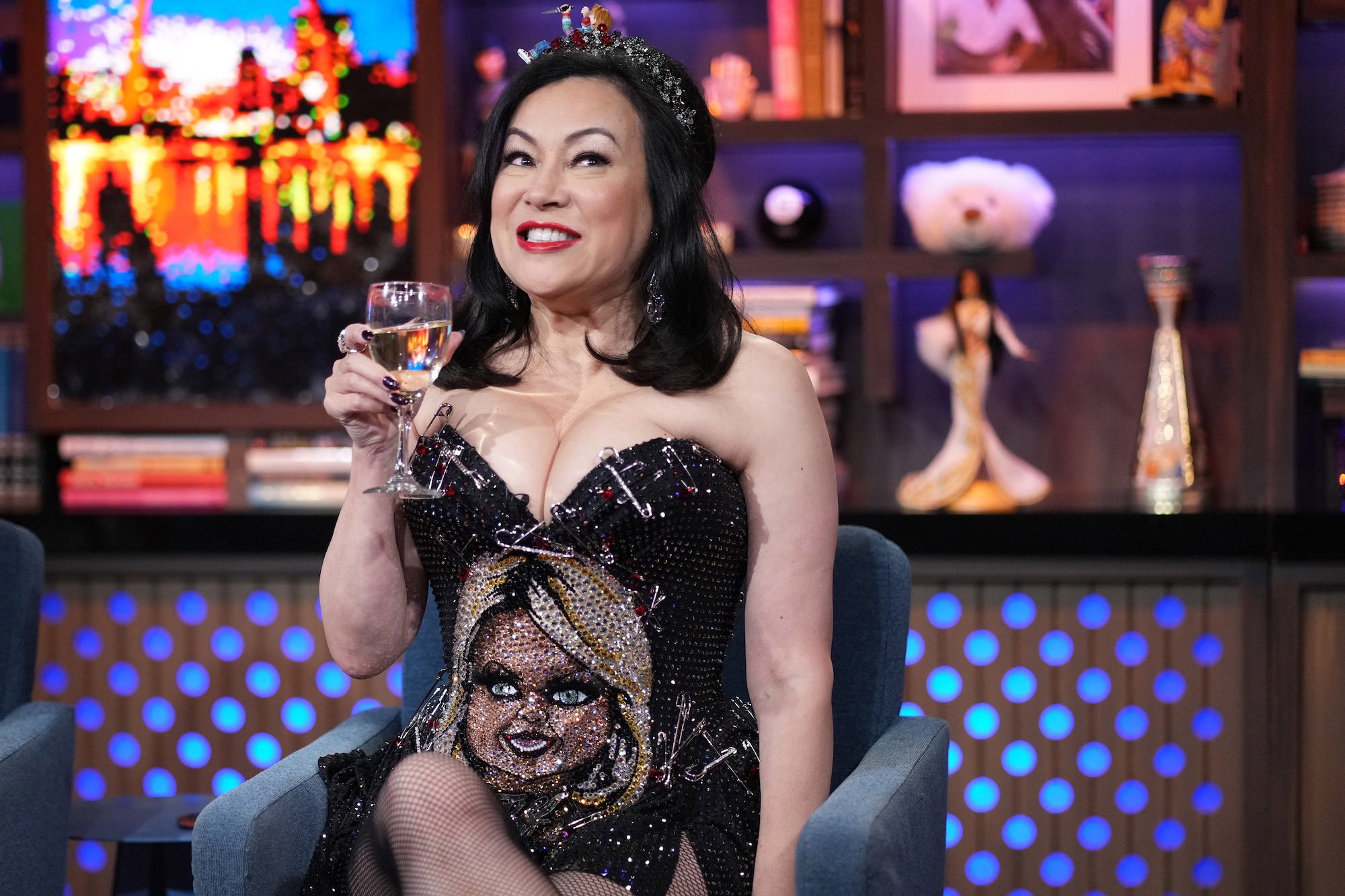 Tilly spoke with Showbiz Cheat Sheet by Zoom on Nov. 3 about Chucky. Previewing her return appearance, Tilly explained why she offered to appear nude and why Mancini wouldn't let her. Chucky airs Tuesdays at 10 p.m. on Syfy and USA. Tilly's first episode airs Nov. 9.
'Chucky' lets Jennifer Tilly be a femme fatale again
Tilly played vampy characters in movies like Bound and Bullets Over Broadway, for which she was nominated for an Oscar. Bride of Chucky cashed in on Tilly's femme fatale look as the blonde goth Tiffany. As Tilly entered her 60s, she feared her sexy days were behind her, so she was pleasantly surprised by the Chucky script.
"I honestly thought, you get to a certain age and all of a sudden the studios don't want you to have sex scenes anymore," Tilly told Cheat Sheet. "I open up, like on page 7, I'm like, 'Oh, oh, oh dear.'
Only 'Chucky' could get Jennifer Tilly nude on screen a
Tilly has not been shy in movies before. Movies like Bound handled it tastefully, while Dancing at the Blue Iguana and The Getaway were more in your face. However, she thought she could still pull off a nude scene in Chucky and let Mancini shoot it tastefully for television.
"I even offered to do nudity for Don," Tilly said. "I was like, 'You know, I could do a little bit of side breast. Perhaps if you film it from the [angle].' First of all, he was impressed. He goes, 'You'd do that for me?' And I was like, 'Hell yeah.'"
Chucky airs on Syfy and USA. Even though the basic cable networks have gotten bolder, and allow Chucky to say the F word, they still can't show nudity.
RELATED: 'Chucky' TV Series Has a Scene That Made the Cast and Crew Cry
"And he goes, 'No, it's television. You kind of have to be semi-clothed,'" Tilly said. "I'm sure everybody is really grateful for that."
Jennifer Tilly did not expect her role to be so substantial
After Bride of Chucky, Tilly also starred in the sequel Seed of Chucky. She was back in human form, playing herself making a movie about the Chucky and Tiffany killings. Then the real Chucky and Tiffany came after her. Tilly had a cameo in Curse of Chucky and was part of the ensemble in Cult of Chucky. She expected to give way to the new cast of the TV series, so was touched when Mancini included her so substantially in the last four episodes. Perhaps that's why she was willing to bare all for him.
RELATED: 'Chucky' TV Series Includes a First for the 'Child's Play' Franchise
When he told me he was doing the TV series, I thought I was just going to wander through like Leonard Nimoy in the Star Trek movies, just get in the elevator and somebody go, 'Ooh, is that Tiffany?' like a cameo. So when I got the script and I saw the really amazing story arc he wrote for me, I was like I love Don Mancini. Don Mancini's my best friend in the whole world. I think after Seed of Chucky, he was told by the studio, 'Um, I think we have too much Jennifer Tilly in these movies.' He brought me back and she's back in all her glory. She's just like campy, funny and bloodthirsty. All the things that are near and dear to my heart."

Jennifer Tilly, interview with Showbiz Cheat Sheet, 11/3/21