The 'Chucky' TV Series Will Pick Up Where 'Child's Play 2' Left Off, Creator and Cast Say
Chucky starred in seven horror movies before the upcoming Syfy and USA TV series. The 2019 Child's Play remake doesn't count because it was an entirely different Chucky). There were more comedic entries like Bride of and Seed of Chucky, and more atmospheric horror entries. Creator Don Mancini said he wanted the series to reflect Child's Play 2 most of all.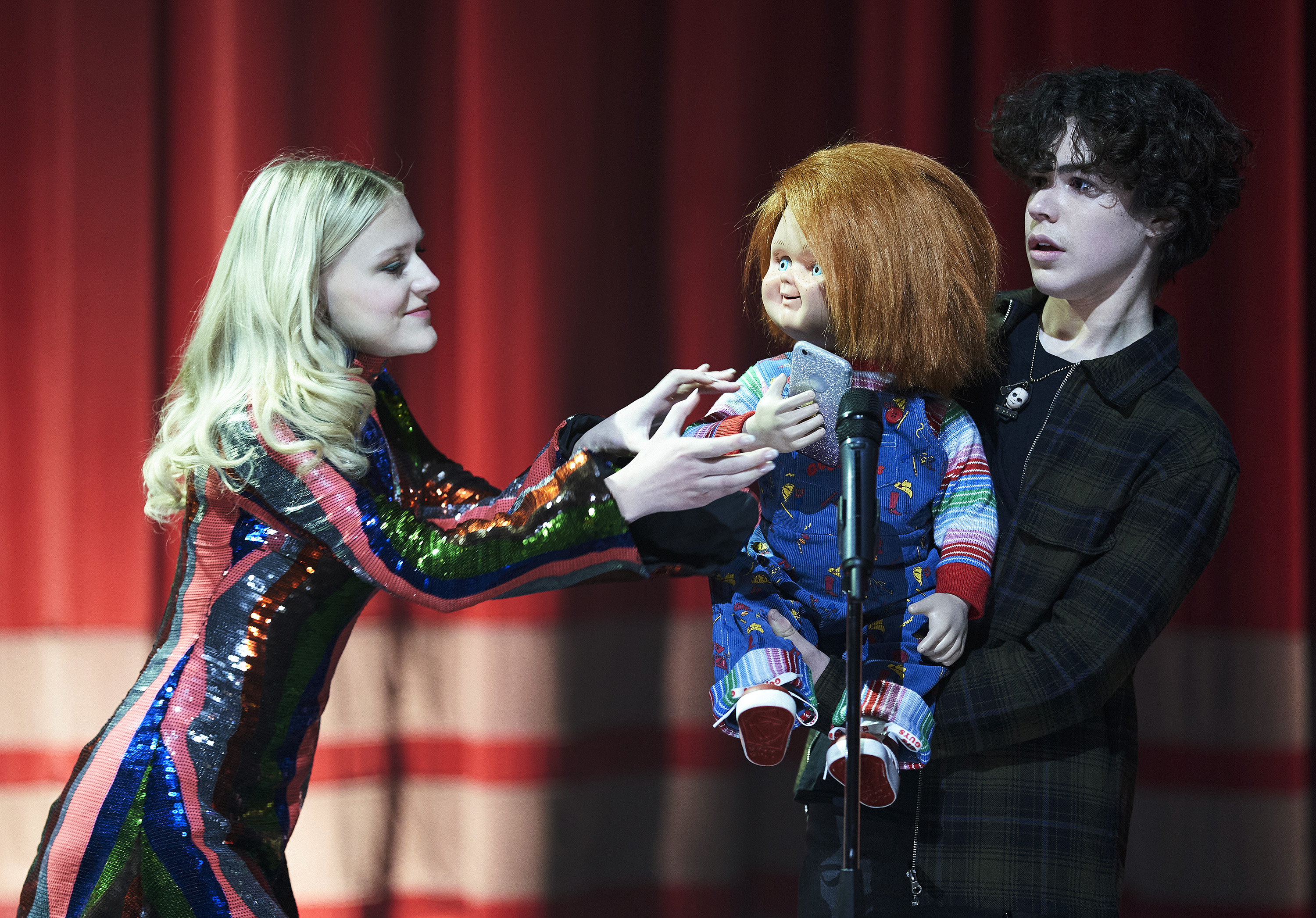 Syfy and USA presented a San Diego [email protected] panel on "The Legacy of Chucky." The panel included a more in-depth look at the upcoming series. Mancini and the cast also confirmed the show's parallels to Child's Play 2. Chucky premieres Oct. 12 on USA and Syfy. 
'Child's Play 2' set the tone for 'Chucky'
After 1988's Child's Play, 1990's Child's Play 2 took an established killer doll and an Andy Barclay (Alex Vincent) who's already been through one murder spree. While the series became even more comedic post Scream with 1998's Bride of Chucky, Mancini responded to fans of the first sequel.
RELATED: Jessica Walter Was the Original Voice of Chucky — Why 'Child's Play' Replaced Her
"I made it my mission to steer the franchise back to the tone of Child's Play 2," Mancini said. "I've heard over the years from fans telling me that Child's Play 2 is their favorite. Andy and Kyle, Alex Vincent and Christine Elise, fans really loved their relationship that we established in that movie. They have a really kind of brother/sister bond. Now with the TV series it was the perfect opportunity to dig into where those characters are now 30 years on."
The siblings of 'Child's Play 2' reunite on 'Chucky'
Vincent returned as an adult in Curse of and Cult of Chucky while Elise returned in Cult. The TV series will give them a chance to really show how these foster siblings grew up together after defeating Chucky together.
"I think the dynamic of having a teenage girl and a little boy fighting Chucky without any adults for protection was something that really resonated with the younger audience," Elise said. "I get a lot of feedback on 'I wish I had an older sister like Kyle.' It also makes the inability to defeat Chucky easier to understand when it's just two kids. It makes Chucky scarier."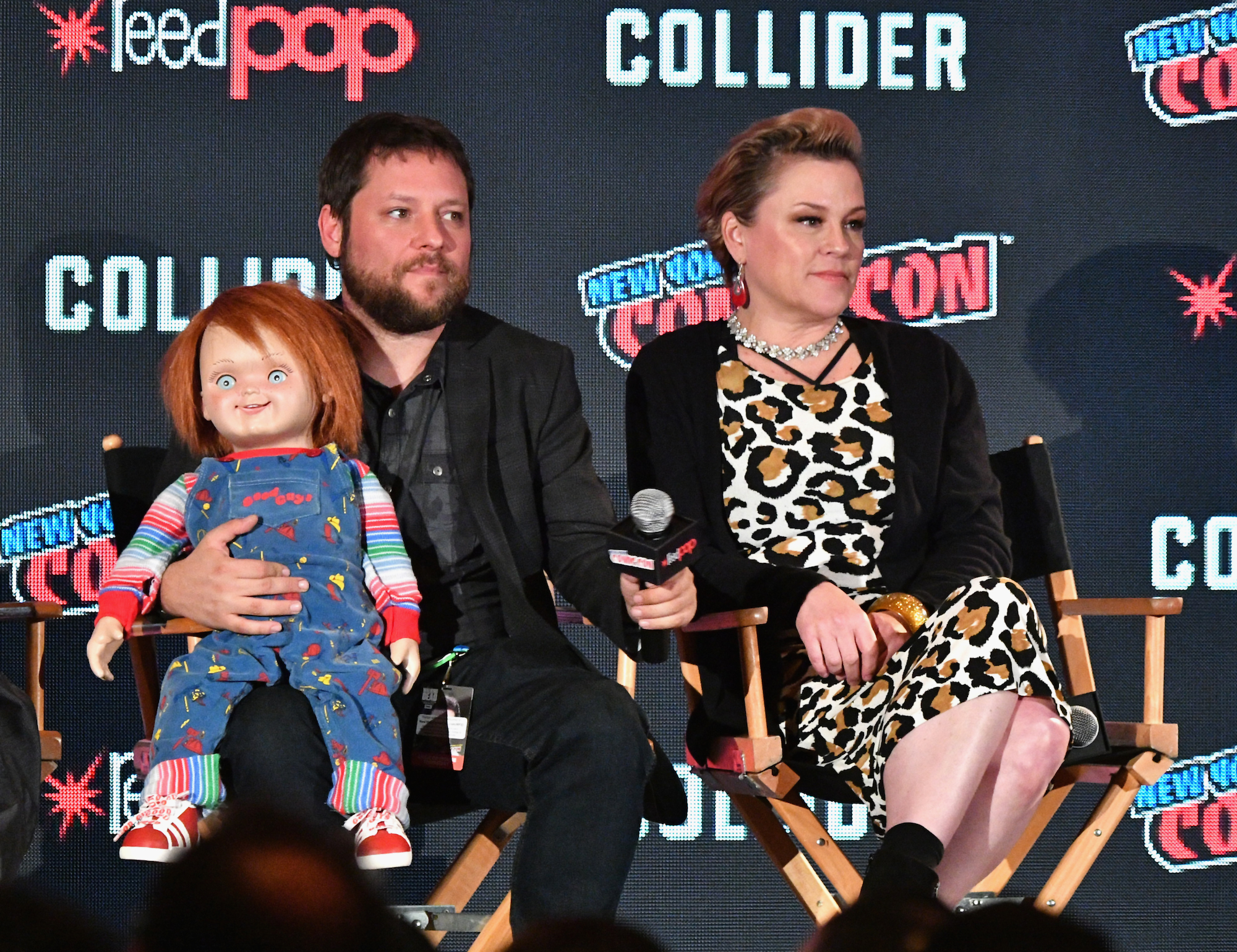 Vincent saw the appeal of Child's Play 2. It's the first sequel that opened up the world of Chucky, which continued to expand in each subsequent film.
"It was so colorful, the stuff at the end in the factory and everything," Vincent said. "It was just a very colorful, bright movie with all these dark, sinister things happening."
The doll will look familiar too
Chucky's been through the wringer in the Child's Play sequels. By Bride, Tiffany (Jennifer Tilly) had to stitch him back together, a look to which he kept returning. Chucky uses a fresh faced doll from the first three movies.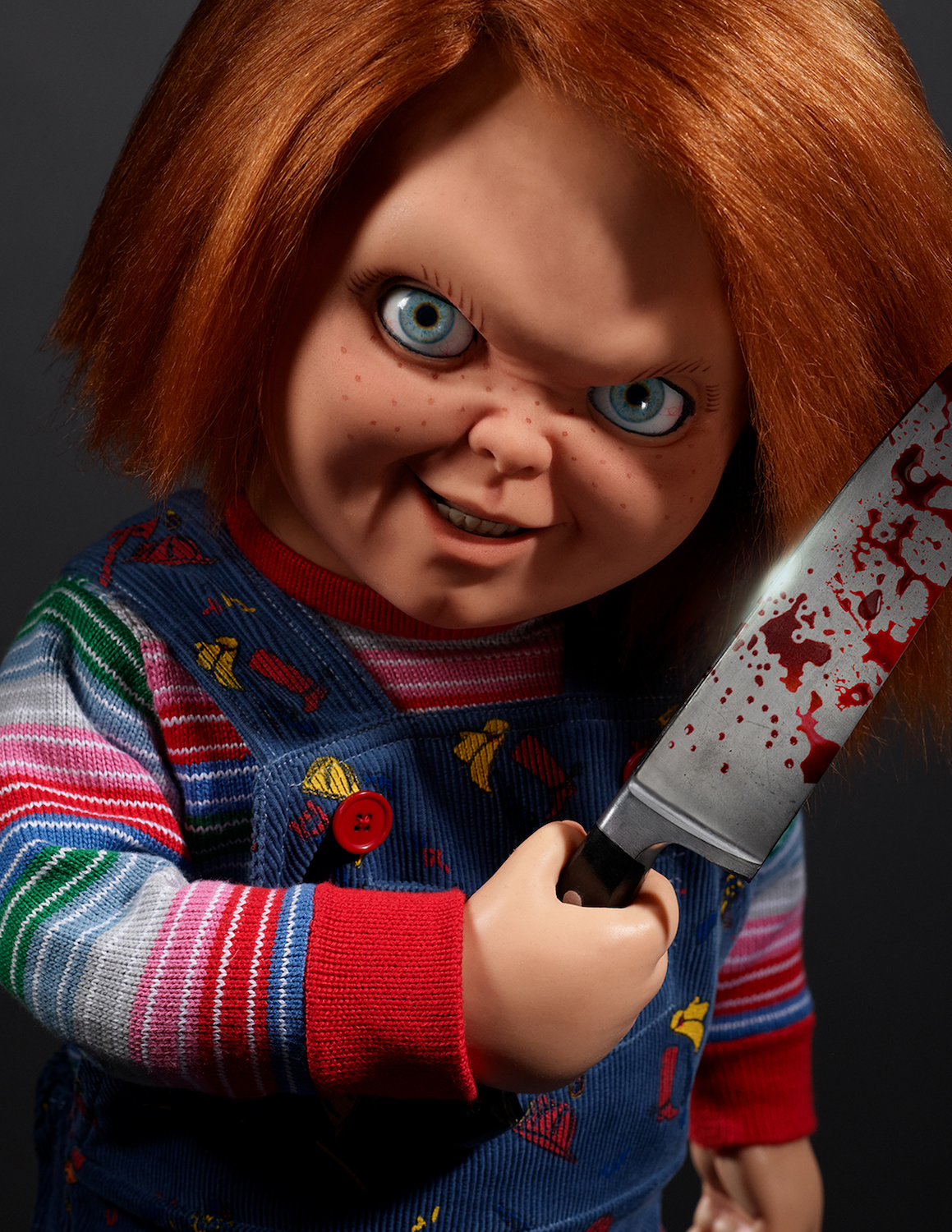 RELATED: The 'Chucky' Trailer Will Haunt Your Nightmares
"We've taken a lot of pains to mimic the specific look of the doll himself from Child's Play 2," Mancini said. "I was just talking to someone who said it's the creepiest version but also the cutest." 
Source: San Diego [email protected] panel
Follow Fred on Twitter