'Chucky' TV Series Has a Scene That Made the Cast and Crew Cry
Chucky the TV series promises all the gruesome horror of the Child's Play movies. What may surprise fans is that the series can get emotional. Chucky creator Don Mancini said he hopes the series makes fans cry in a promotional video shown to the Television Critics Association on Sept. 13. Franchise star Jennifer Tilly confirmed it made the cast and crew cry.
[Spoiler alert: This article contains spoilers for Chucky and the movie Bride of Chucky.]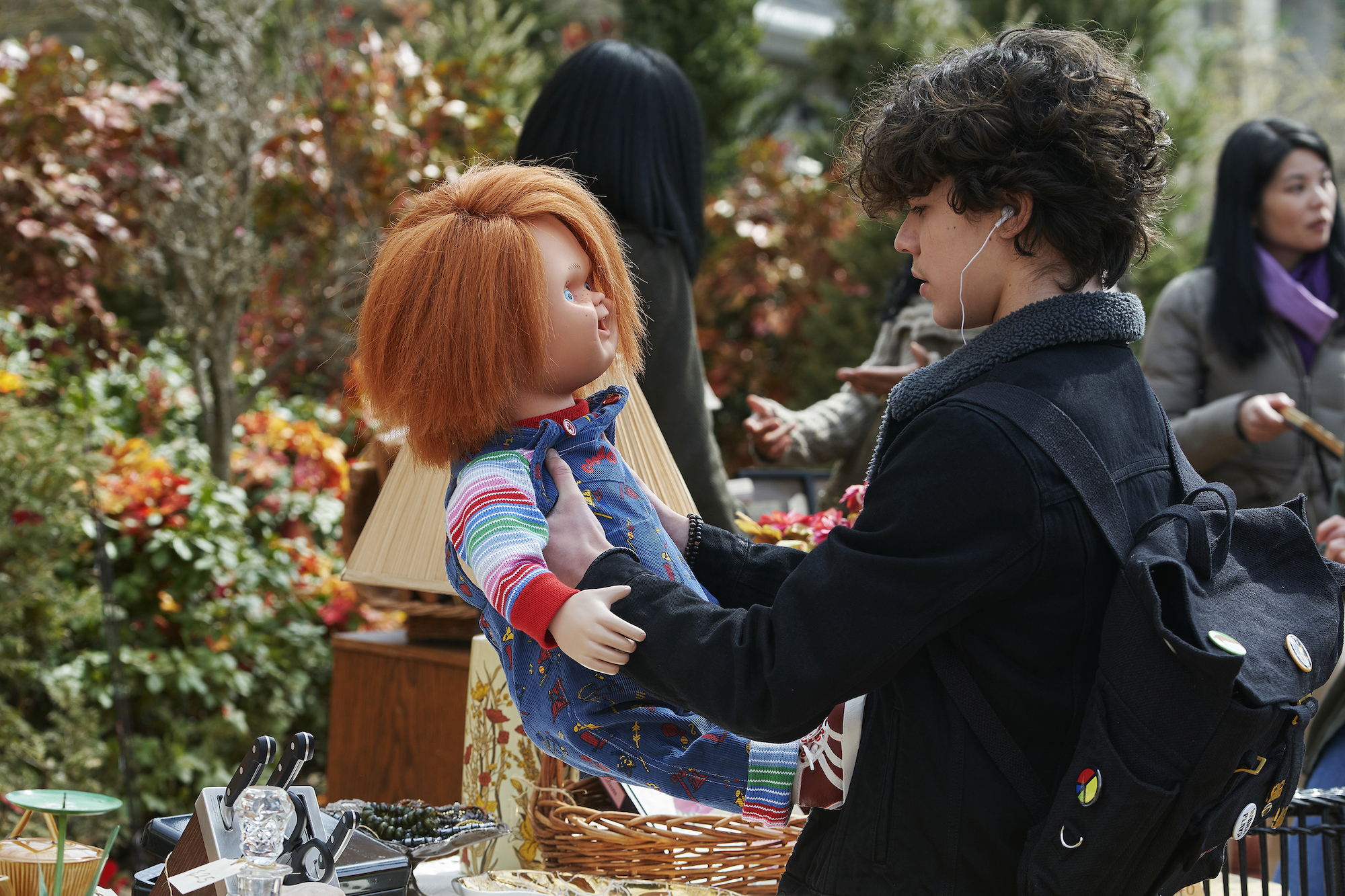 "Everybody on the set was weeping because it was so touching, Don included," Tilly said on the TCA panel. "He was so happy to see this character that he came up with so brilliantly incarnated by Zackary [Arthur]."
Arthur plays Jake Wheeler, a teenager who buys Chucky at a yard sale. Jake is struggling with a single, alcoholic father (Devon Sawa) who doesn't exactly accept that he's gay. Tilly revealed Jake will have a scene with love interest Devon Lopez (Bjorgvin Arnarson) that was moving to the creators.  
"There's a scene where Zachary and Bjorgvin kiss," Tilly said. "They have a moment of human connection."
This actually isn't the first time Chucky has provoked tears. Tilly recalled recording voiceover with Chucky actor Brad Dourif for her first entry in the franchise, Bride of Chucky.
They had us both in these booths so we could both talk at the same time and ad lib and improvise. Brad is a brilliant, Oscar nominated actor and it wasn't like 'oh, I'm a doll and you're a doll, let's knock this off and go spend our paycheck.' He really took it seriously. When we were filming Bride of Chucky, the scene were Tiffany dies for the first time, I looked over in the booth and Brad had tears rolling down his cheek and I was crying too. It's so amazing the work that he does to bring Chucky to life. 

Jennifer Tilly, Chucky Television Critics Association panel, 9/13/21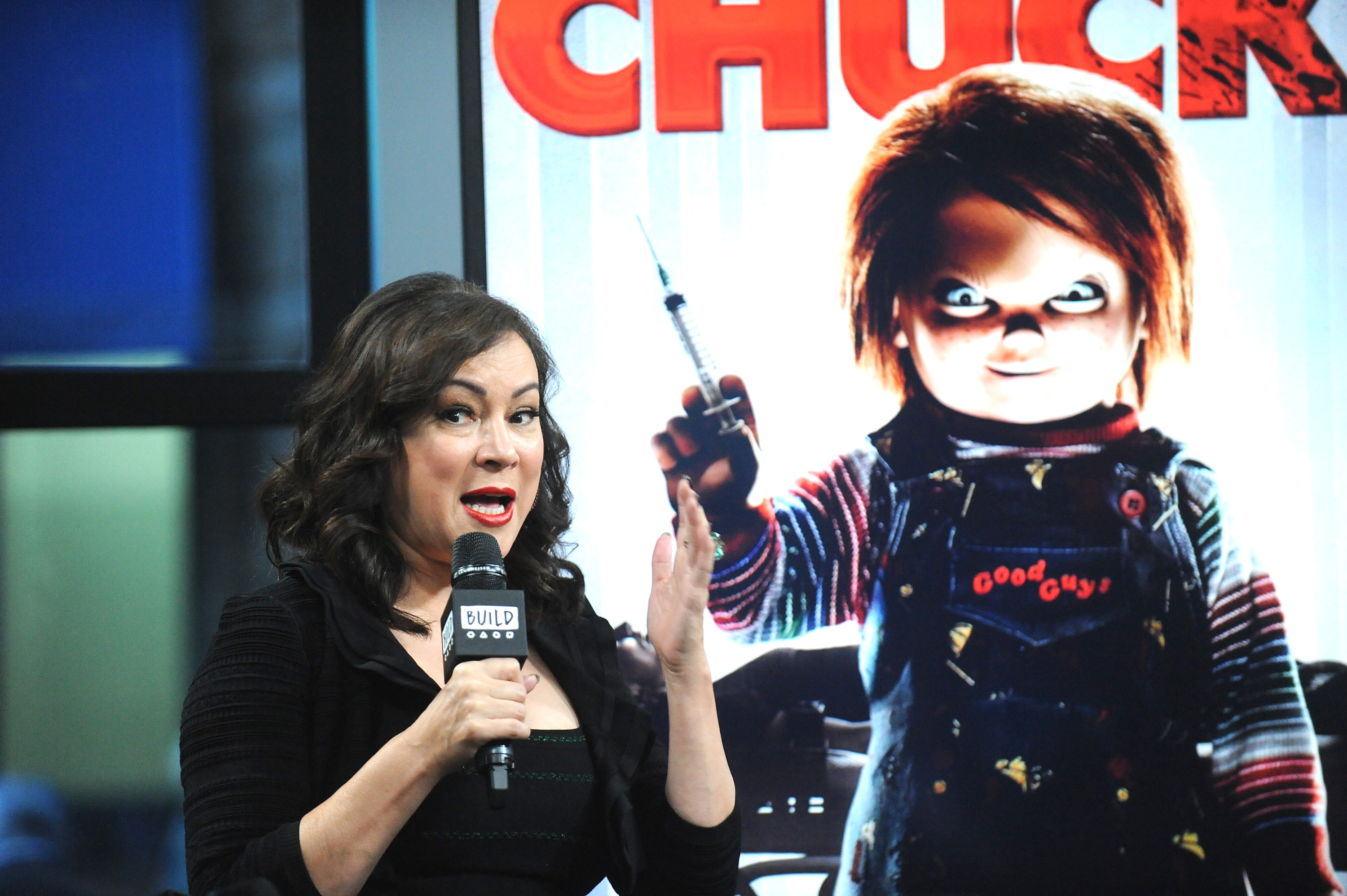 RELATED: Chucky Plays Video Games and Goes Trick or Treating In TV Series
Fiona Dourif, Brad's daughter, joined the franchise in Curse of Chucky. She will return in the TV series following the events of Cult of Chucky and Brad was a proud Dad.
"What surprises me is how well it worked on an acting level," Dourif said. "I thought my daughter did really well. She certainly grew up in the House of Chucky."
Tilly said she has more scenes with Fiona.
"She's brilliant," Tilly said. "At the end of the scenes, I say to Fiona, 'Thank you, Fiona, for carrying this scene.' I just sit back sometimes in the scene as Tiffany and I just watch her in awe and I'm like, 'Wow, that's some acting.' Then I'm like, 'Oh, I have a line, okay.'"
Alex Vincent also returns as Andy Barclay, the child Chucky terrorized in the first three movies. He has appeared in Cult and Curse also and Brad was also impressed to see Vincent perform all grown up.
"I didn't know how Alex was going to do as an actor because I don't know how much work he'd done and I hadn't seen him," Dourif said. "But he was hauntingly good. There's just something probably about having lived with the franchise and having that brought to him that really may have affected his work. Things get inside you and they mean something."
New cast members Sawa and Arthur appreciated the work they got to do on Chucky. Sawa not only plays Jake's dad, but also his own twin brother.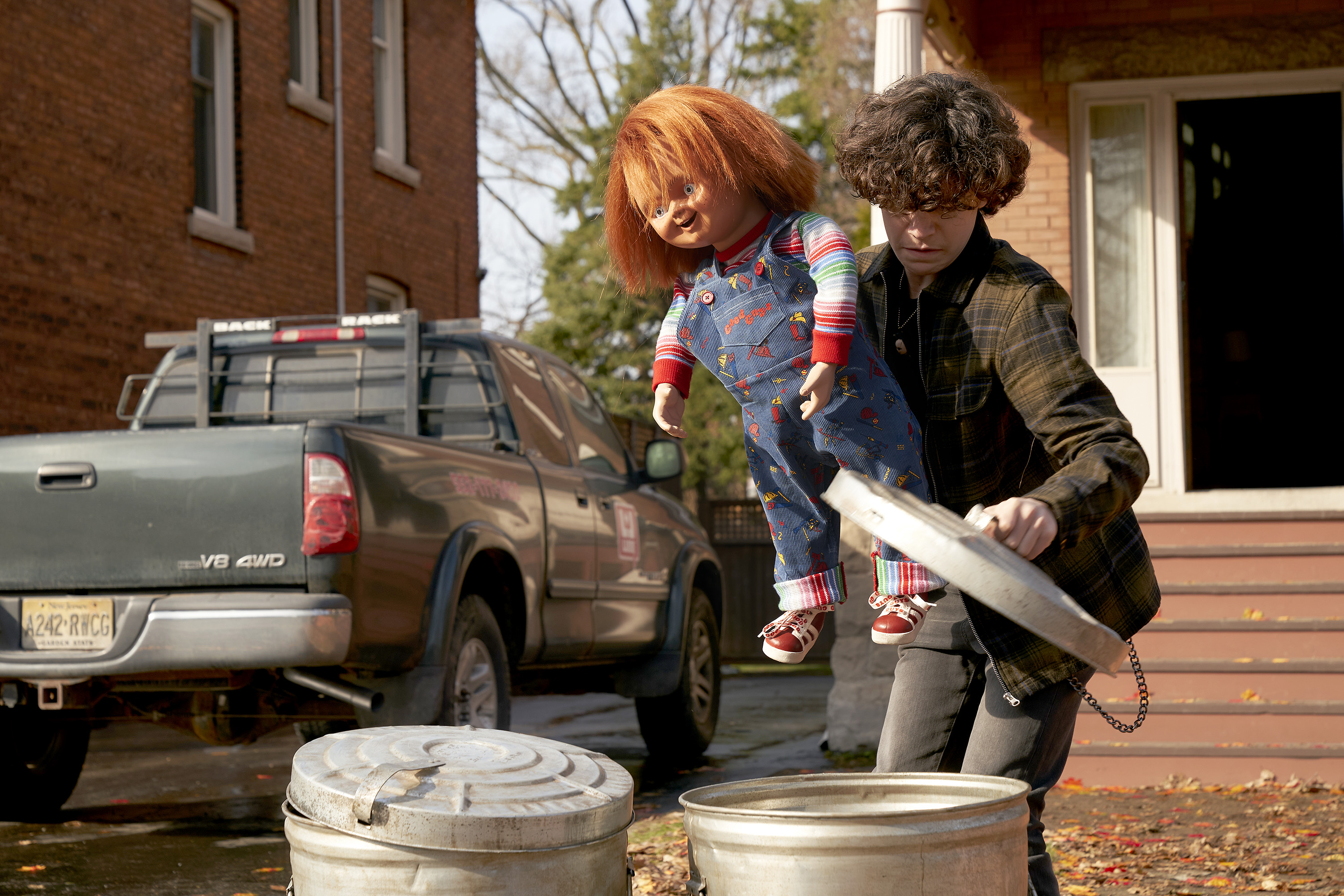 RELATED: 'Chucky' Creator Reveals How Many Times the Killer Doll Can Swear In a Syfy/USA TV Series Episode
"Chucky belongs on the Mount Rushmore of horror with Krueger and Jason," Sawa said. "I'm trying not to smile so big because I was just so excited to be a part of this and put this on the list of cool things I've done. It was also the fact that I got to play twins in a very well written script by Don."
Arthur is still 14 and did not grow up watching Chucky movies. Now he's in one.
"When I was growing up, my parents didn't want me watching gory stuff when I was younger," Arthur said. "I remember back in elementary school, the kids who watched the Chucky movies, they were the cool kids."
Chucky premieres Oct. 12 on USA and Syfy. We'll have more with the cast and creators of the show in the next month here on Showbiz Cheat Sheet.