Chucky Plays Video Games and Goes Trick or Treating In TV Series
There have been seven Child's Play movies (not counting the 2019 remake). Each of the horror movies was 90 minutes. The Chucky TV series on Syfy and USA will be the longest fans have spent with the killer doll all at once. Over the eight episode series, you'll also get to see some Chucky firsts like playing video games and going trick or treating.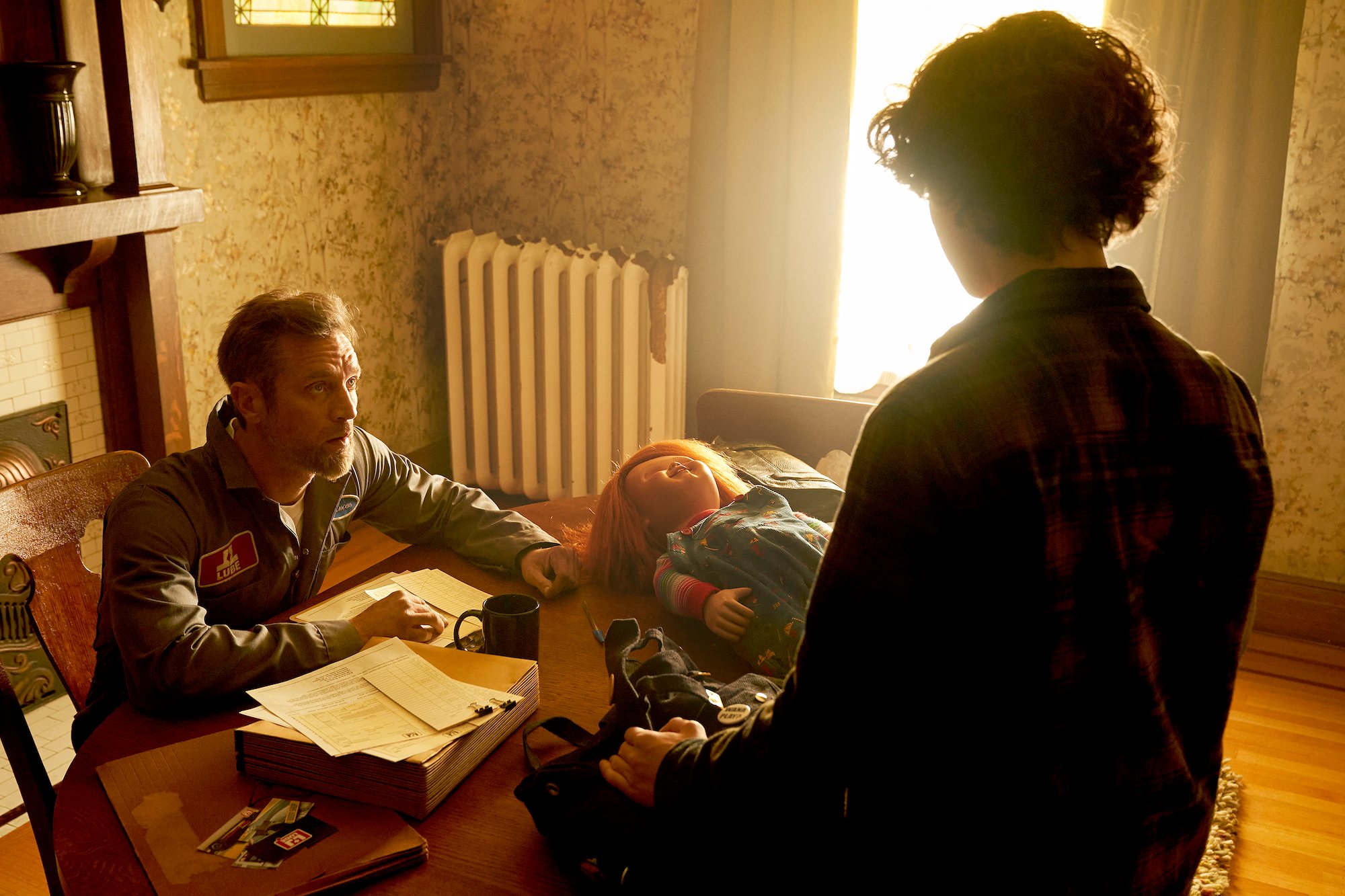 Syfy and USA presented a San Diego [email protected] panel on "The Legacy of Chucky." In extended footage from the upcoming series, we saw what Chucky gets up to while the cast and creators explained more. Chucky comes to Syfy and USA Oct. 12.
'Chucky' will show Charles Lee Ray's first kill 
In the footage, Chucky (voice of Brad Dourif) says, "Let me tell you the story of my first time." Home movie footage shows a young boy slice a birthday cake while maniacally grinning. Alex Vincent, who returns as Andy Barclay, explained how the series will inform more about Charles Lee Ray's backstory.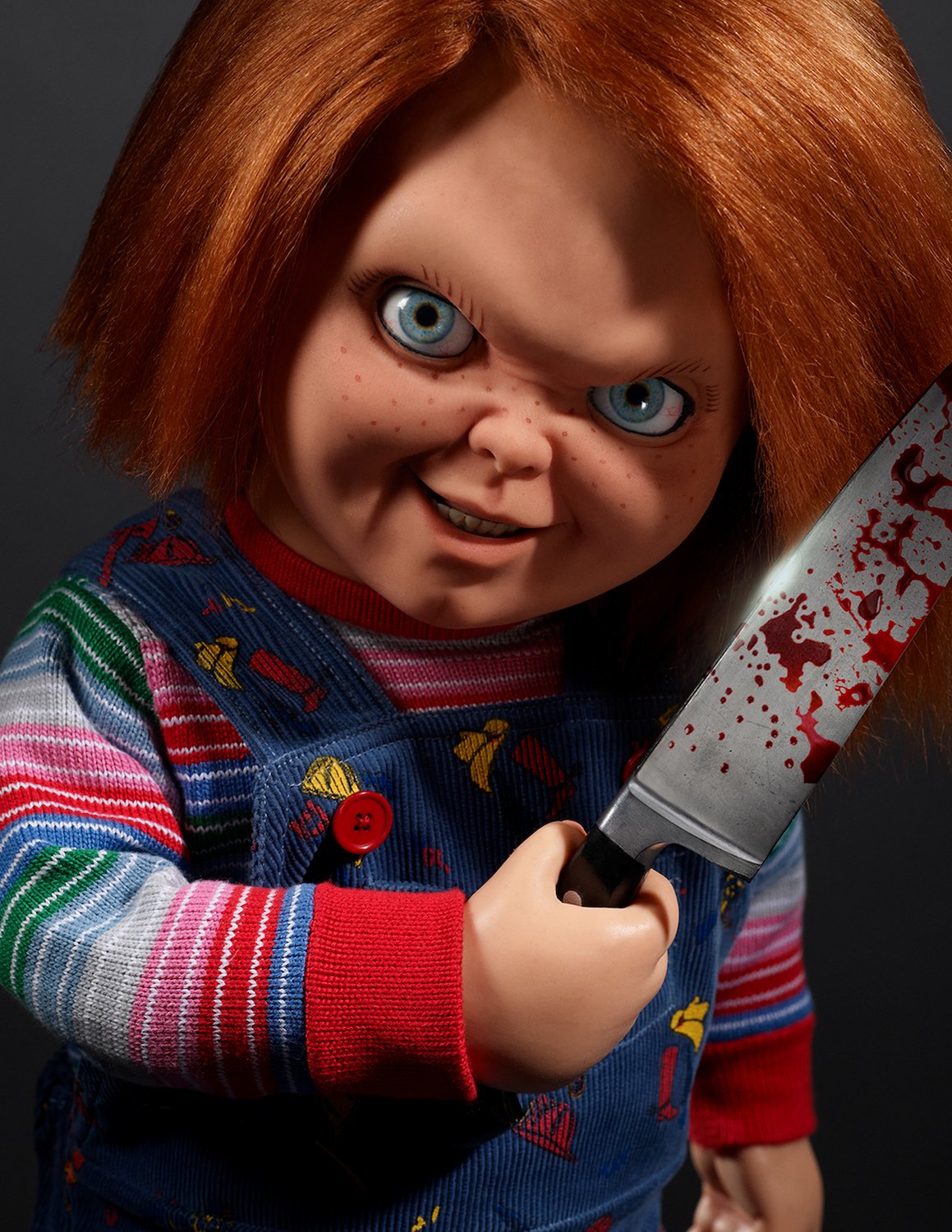 "People that grew up with him, there's a lot in the show that they are going to be very excited to uncover about these character," Vincent said. "They've been waiting for the real dark feel and some really gruesome gory deaths. This show is chocked full of those. For the newer fans, it's a little more developed in why he is the way he is. It's really shown in a real creative way. Still as dark as ever. We get to see Chucky in a different light and what he gets out of interacting with people."
Chucky's philosophy on murder 
While playing video games with Jake (Zackary Arthur), Chucky says, "I always say killing's good clean fun for the whole family." Another pearl of Chucky wisdom is, "Some people just deserve to die." Chucky doens't like the way Jake is bullied in high school. So he targets the bullies, and if you're not with Chucky you're against him. "Who's team do you want to be on?" Chucky asks. 
The preview also showed some mighty graphic clips of Chucky kills. Dourif said the show won't be as violent as the movies, though. 
"A series has advantages that a film doesn't," Dourif said. "They can show you less and it means more."
The series is really about child's play 
Jake is a high school kid who collects retro toys. There are also a pair of sisters, the younger of whom likes the doll. Series creator Don Mancini said it was important to refocus the series on kids.
"One of the things the fans always loved about the original movies is that the protagonist was a kid," Mancini said. "It's called Child's Play. It's something we hadn't done that much of since Child's Play 3. But, I wanted to switch it up a little bit. Rather than focus on six or seven year olds, I thought focusing on teens would be a new twist and to see how Chucky interacts with them."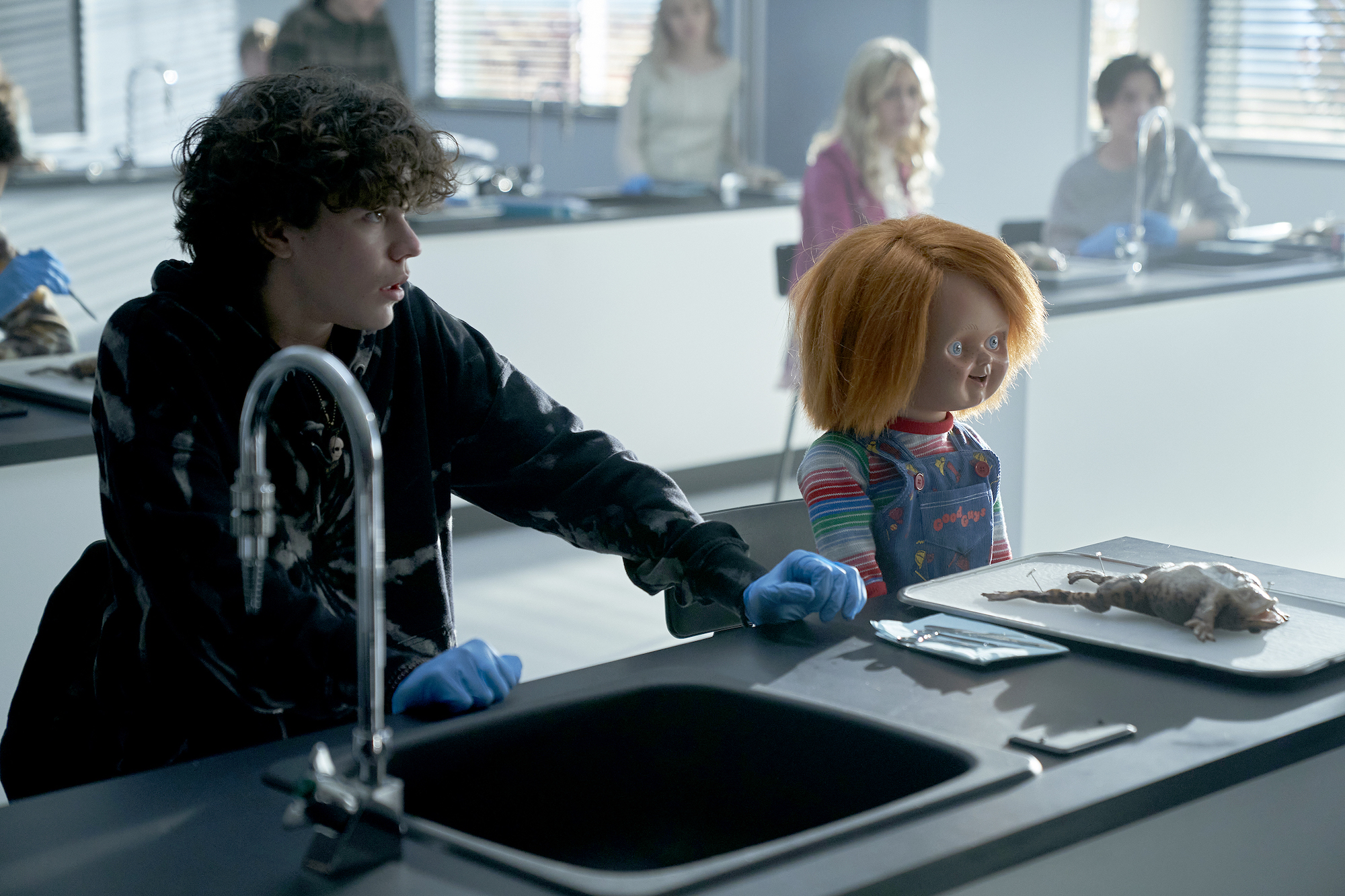 Perhaps that's why Chucky joins the gang for Halloween. He gets away with Trick or Treating by wearing a Hello Kitty mask. Mancini, who included gay characters in Bride and Cult, gets to explore relationships between young gay men in the series.
"There are a lot of great scenes between Zackary Arthur as Jake and his crush Devon Evans who's played by Bjorgvin Arnarson," Mancini said.
Source: San Diego [email protected] panel
Follow Fred on Twitter