Ciara and Russell Wilson Confirm What Fans Already Believed, Announce Baby No. 3
Almost four years ago, Ciara and Russell Wilson tied the knot in a ceremony at a castle in England. In 2017, the couple welcomed daughter Sienna into the family who joined big brother Future. For some fans, the Seahawks quarterback and R&B singer have become an example of "#RelationshipGoals" due to their love story and family life.
They continue to outdo themselves in the bliss department and just shared some news to let fans in on the fun. Congratulations are officially in order!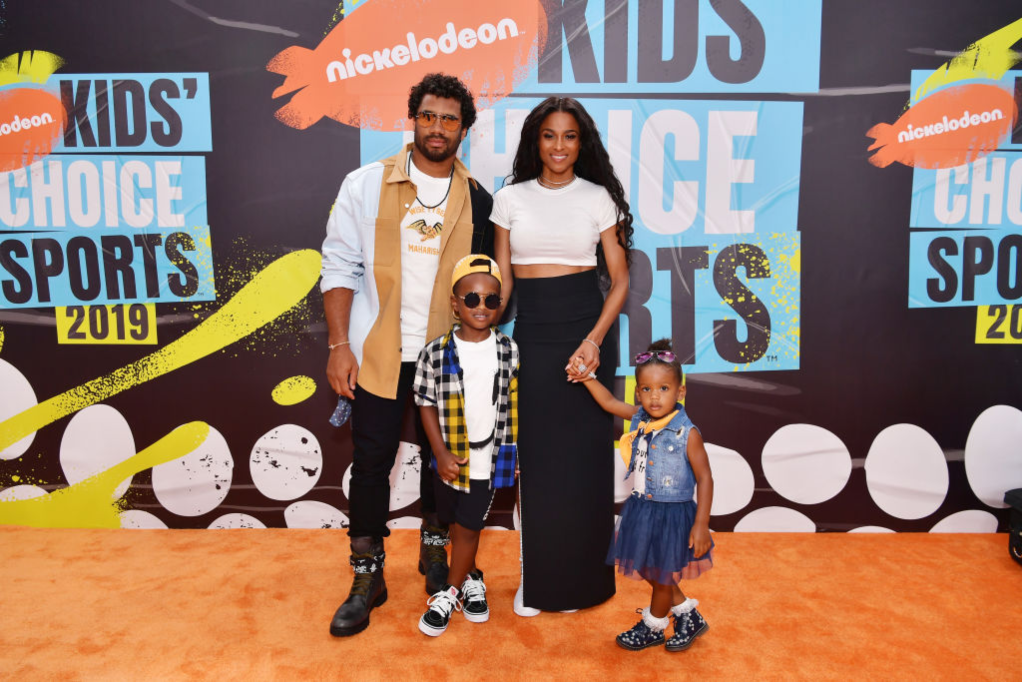 The Wilsons announce pregnancy with maternity photo
Ciara and Wilson hopped on social media today to let everyone know they're expecting baby number three. Posing atop a rock formation on a beach in Turks and Caicos, Ciara proudly showed off her growing belly. The photo was taken by hubby and simply captioned, "Number 3."
This will be their second child together but third one to join their blended brood. Ciara's son Future will turn six this year, while her and Wilson's daughter is three. The family has been playing up the number three for the past week or two, which just so happens to be Russell Wilson's number for the Seattle Seahawks.
Ciara and Russell Wilson have been hinting at it for a minute
Fans who pay attention to both Ciara and Wilson's Instagram accounts took note of some of their recent photos. Earlier this month, Ciara rocked a #3 jersey underneath her winter wear while standing outdoors, prompting speculation that a new arrival was coming.
The next day, she dedicated a post to her husband that included a photo of him crouched down on the field in his #3 uniform. She gushed about his achievements as a player and for their family, writing, "You're 10 for 10 with loving me and our babies with your all! Grateful to witness your Greatness on and off the field! It's just the beginning. So excited for what's ahead. Love you so much."
Now that the cat's out of the bag, some fans are proudly proclaiming they figured things out weeks ago. The couple has been getting flooded with love and congratulations messages ever since they confirmed the news.
The pair constantly express their love for parenthood
Both Wilsons are clearly in love with each other and their family, and Ciara has been open about what motherhood means to her. She once told Essence:
"When you have two kids it's double the love. With Russ, Future, and Sienna, I have an abundance of love, so it just feels really good. As an entertainer when you're just going and going, and with business when you're really driven, when you have days like Mother's Day you take the moment to put all of that to the side and really be normal and embrace that special part of life."
In terms of fatherhood, Wilson says he's grateful for the family he shares with Ciara, and recently told HollywoodLife, "I came in the league and I didn't have kids at first. I always wanted kids. — That's one thing I always wanted and hoped and prayed for. Now, I have two, with (stepson) baby future. Being a stepdad, it's the greatest blessing in the world."