Ciara Claps Back at Person Criticizing Her Role in Taylor Swift's 'You Need To Calm Down' Music Video
"Thinkin Bout You" singer Ciara is among the bevy of celebrities who made cameos in Taylor Swift's latest music video, "You Need to Calm Down," but she's the only one — at the moment — who has received backlash for her role.

'You shouldn't be doing this' person tells Ciara on Instagram

Taylor Swift released her music video for "You Need to Calm Down" earlier this morning and since then, Ciara shared three posts from the video shoot with her Instagram followers.

First, she shared a snapshot of herself wearing a bright orange jumpsuit simply captioning the post "#YouNeedToCalmDown."

Then she shared a Boomerang video — a recording that play a short clip over and over — of herself wearing the orange jumpsuit again with garb hinting at her role in the video.

She revealed her role in the caption, writing "Thanks for having me @TaylorSwift. My first time officiating a wedding.. Yas!! #YouNeedToCalmDown."

Her final post about the experience included a short video clip of her officiating a wedding between real-life couple actor Jesse Tyler Ferguson of Modern Family and Justin Mikita, who married in 2013.

Swift's song is a gay anthem with lyrics such as "Why are you mad when you could be GLAAD? (You could be GLAAD)," referring to the organization, the Gay and Lesbian Alliance Against Defamation.

Back to Ciara's posts. One person commented on her the video of her marrying Ferguson and Mikita in the music video, saying the following:

"Ciara. You shouldn't be doing this. We respect u too much, Being at a gay wedding is one thing and joining them together is even more a greater sin. We love you but this is wrong."

The 33-year-old singer quickly responded on Instagram. "Firstly, Christians don't judge. Secondly, #YouNeedToCalmDown," she said plugging Swift's new song in the process.

Comments By Celebs, a popular Instagram account which shares, as the name suggests, comments by celebrities on social media, namely Instagram and Twitter, shared Ciara's response on their feed. It now has more than 21,000 likes.

As for Ciara's reply to the person unhappy with her appearance in Swift's music video, it has more than 7,700 likes on Instagram.

Fans come to Ciara's defense

Quickly, Ciara's followers came to her defense in the wake of the person's comment and her subsequent clap back.

One Instagram user commented, "If you're so offended… get off @ciara's page, unlike, unsubscribe," with a smiley face wearing sunglasses emoji, while another person wrote, "WORD SIS! Thank you for this. #equality with pride colours," followed by rainbow and heart emojis.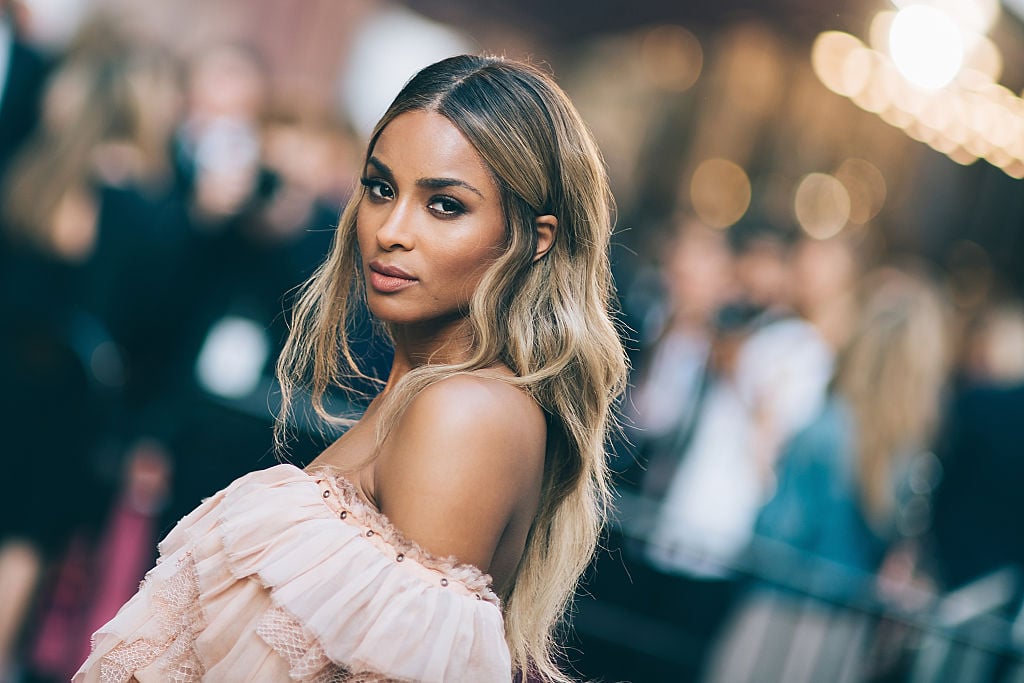 Another person replied, "I friggin love ya! Quick with the nice nasty clap back," while others gave other words of encouragement and affirmation saying "you tell 'em girl" and "yes, love is love," with heart emojis.

Taylor Swift 'so excited' about music video she needs 'to calm down'

Once her music video premiered, Swift, 29, immediately took to Instagram to share her excitement.

Sharing pictures from the video shoot she captioned the post, "OKAY SO the YNTCD video is officially out!! First things first, I want to say that my co-stars in this video are AMAZING. Please celebrate this video by supporting their work, following them, and going to see them perform. I'm SO grateful to everyone who lent their time to this video and SO EXCITED I ACTUALLY DO NEED TO CALM DOWN," followed by an emoji of a drink and the hashtag "#YNTCDmusicvideo."

Her song is part of her new album, "Lover," which will be drop on August 23, 2019. "You Need to Calm Down" marks the second song Swift's released off her seventh studio album after "Me!" featuring Panic! At The Disco's Brendon Urie.
Below watch Taylor Swift's "You Need to Calm Down" music video.