Ciara Fell For Russell Wilson After He Used 1 Smooth Pickup Line
Music superstar Ciara and Seattle Seahawks quarterback Russell Wilson have been a happy couple for several years now. The two have grown their family and become one of Hollywood's hottest pairings in the past few years. When Wilson looks back on the early days of he and Ciara's relationship, he remembers one moment, and one unforgettable pickup line.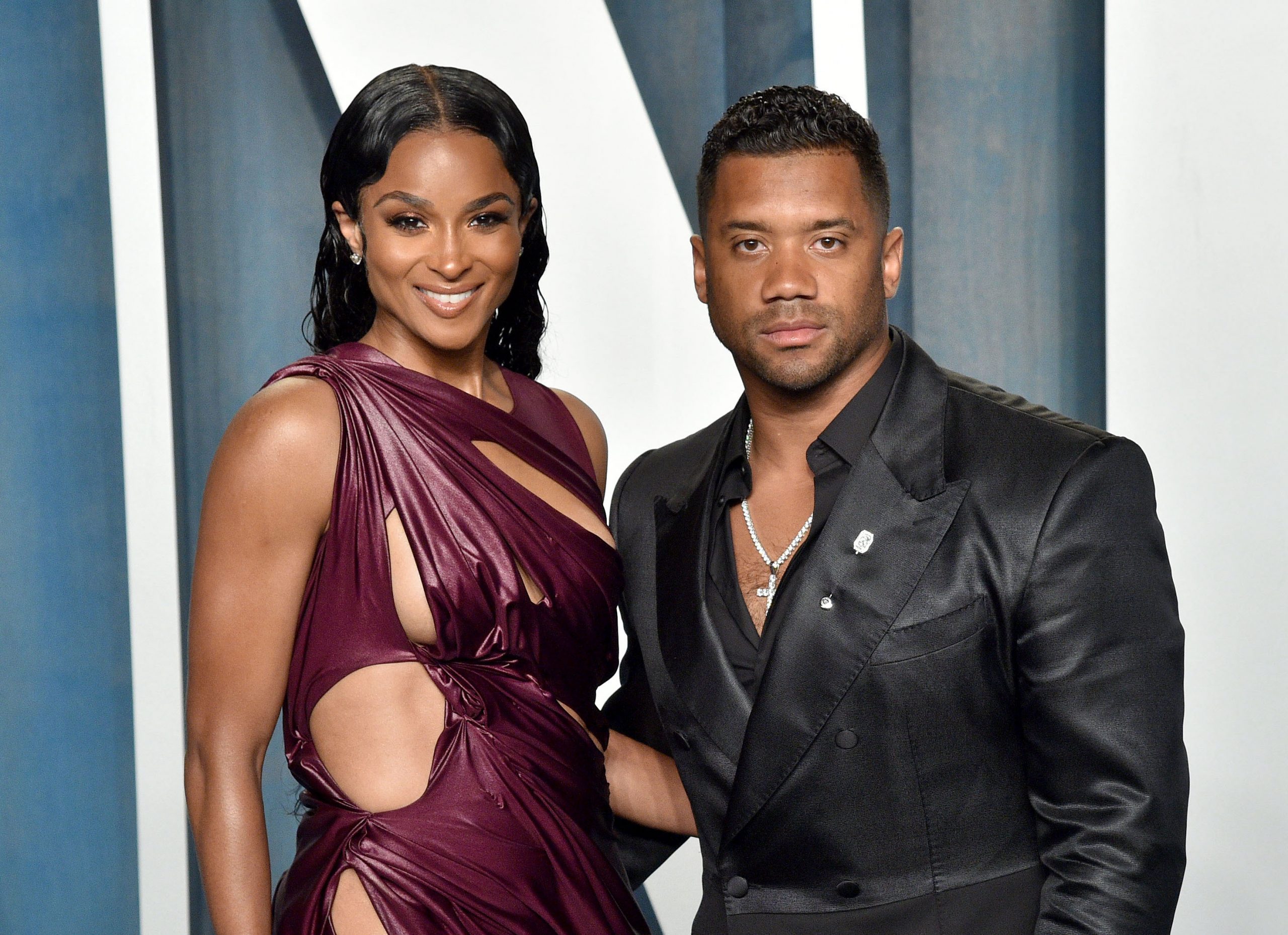 Ciara and Russell Wilson married in 2016
In 2015, Ciara began dating Russell Wilson after a highly-publicized relationship with rapper Future; she gave birth to her first child, a son with Future, in 2014.
Ciara and Wilson tied the knot in the summer of 2016. And by the spring of next year, their first child together, a daughter named Sienna, was born. Their second child, a son named Win, was born in 2020.
Russell Wilson won over Ciara before their first date
Wilson appeared on a 2022 episode of Kevin Hart's Laugh Out Loud Radio and was asked what line made him "bag Ciara" and got her to go on a date with him. He recounted the story and the wild road to their first date.
"I had this wallet," Wilson started. "It was broke down. It was tore up. I'd had it for a while." He laid the wallet on the table in front of both him and Ciara, and the "Goodies" singer was not impressed with his beat-up wallet. She told him, "You're losing with that," to which Wilson replied, "With me, you're never losing."
He proudly declared that the moment was indicative to Ciara of what he had to offer as a partner. "That wallet showed consistency, that's what you're going to get from me… Somebody that's going to be consistent for you every day," he said.
Ciara and Russell Wilson have a loving family — and several business ventures — together
Today, not only do Ciara and Wilson have a beautiful family together, but they also work together on various projects, including a couples' fragrance and an apparel line.
Ciara spoke about their great working and parenting relationship in a 2021 interview with Self. "Us being able to pursue our dreams together and come together and build up things with love from the ground up together has been very special and has been a blessing and a gift in the midst of the chaos," she said. "Just being able to do that has definitely brought us moments of joy."
When asked about successful keys to living together in quarantine, she has a simple tip that makes all the difference in any relationship.
"Communication, communication, communication," she emphasized. "I do believe the greatest challenge is being able to simply communicate. If we had any challenges with anything, whenever we do, we go to communication. And sometimes it's hard to enter into the conversation of communication, but then, you know it's a safe place because we always talk about being equally yoked. I think that's a game-changer because we're able to get back to ground zero pretty easily because we're aligned in the ways that we think about things and approach things."
RELATED: Ciara and Russell Wilson Spent Their 1st Date in a Car Hiding From the Paparazzi