'Cinderella': How Is the Amazon Prime Remake Different From Disney's 2015 Remake?
Among the many remake movies hitting the screens this year, Amazon Prime's Cinderella was one of the most anticipated. Partly because it's a fairytale story for the ages that captures the hearts of viewers of all generations, and partly because it has a modern twist that makes the story much more inclusive and relatable to today's audience. 
This begs the question: just how different is Amazon's remake from Disney's 2015 remake of Cinderella? Truth be told — very different, and this is how.
The cast of 2021's 'Cinderella'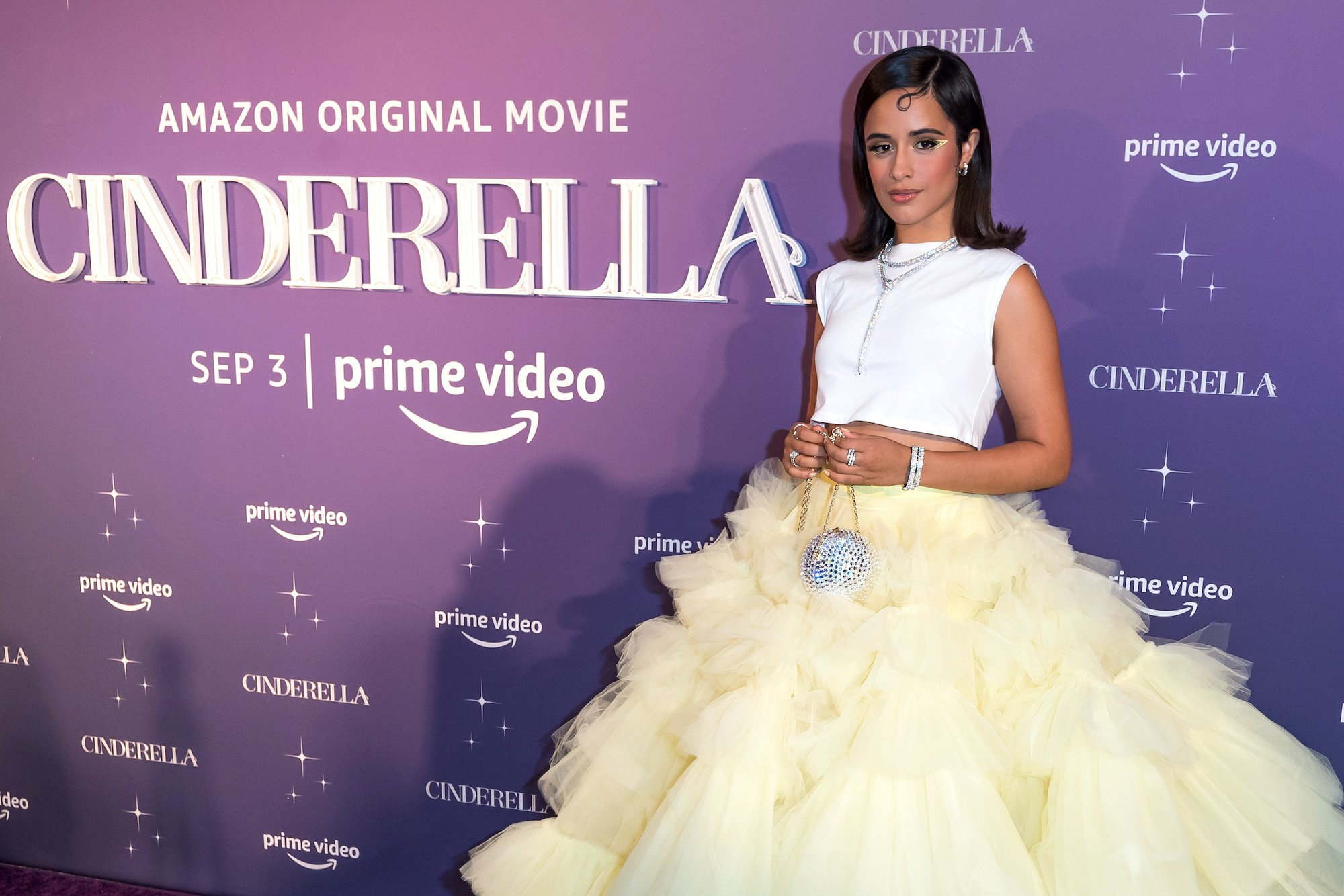 First and foremost, Amazon Prime's Cinderella cast is jam-packed with a talented cast that has poured their heart and soul into the production of the highly-anticipated film. And just from the looks of the trailers, we can tell!
Of the most notable all-star studded cast, you can expect to see the following Hollywood stars.
As the new fairy godmother of Cinderella, Billy Porter is taking center stage. Not only has Porter just recently received the Outstanding Lead Actor in a Drama Series Emmy Award for their part in FX's Pose, but they have nearly 30 other notable roles under their belt. 
Then there's, of course, Cinderella herself — Camila Cabello. Although she's not well-recognized for her acting, this musical is sure to be hit with her profound ability to sing and write songs.
Playing the evil stepmother alongside Cabello, you'll also see Broadway royalty Idina Menzel, who is known for being the talent and voice behind Elsa from Frozen. Considering her success with other popular musical fairy tales, it's safe to say we can expect nothing but the best from her in Cinderella as well.
Amazon Prime's 'Cinderella' versus Disney's 2015 live-action remake
The biggest difference you'll notice between the two remakes is the representation of Cinderella's godmother. While Disney stuck with the traditional female lead in this role (Helena Bonham Carter), Amazon's remake is crushing social norms and introducing today's audience to the first-ever genderless godparent — Fab G. 
Then there's the dynamic between our female lead and her Prince Robert (Richard Madden in Disney's film and Nicholas Galitzine in Amazon's remake). Aside from the traditional love story of Cinderella and her prince that Disney provides, Amazon's remake includes career ambitions into the mix. Instead of Cindy running off with her prince to reach happiness, she insists on pursuing her own dreams of being a dressmaker first.
Then there's the evil stepmother (played by Cate Blanchett in Disney's version), who would never accept the union of Cinderella and Prince Robert in the 2015 remake. Yet in 2021, we catch a glimpse of Menzel scheming to convince Cindy to marry Prince Robert for the gain of her family.
In the end, the basics are the same — i.e., Cinderella's life is difficult thanks to her awful stepmother, and she does fall in love with a prince — but the story takes a more feminist and modern approach from there.
'Cinderella': release date and how to watch it
There's certainly a lot to get excited about and look forward to in Amazon Prime's 2021 Cinderella remake. Not only is it more representative and inclusive, but the stars in the new Cinderella cast have boosted the anticipation for the film two-fold.
In fact, this will be the first time we see Cinderella take on a role that's independent, strong, ambitious, and talented — a true remodel for younger generations that look to the fairytale for guidance on love and life.
If you're one of the many looking forward to its release, you don't have to look any further than Amazon Prime (with a subscription, of course!) on September 3, 2021. So, set your clocks and reminders and be ready to get wowed!
RELATED: 'Cinderella' 2021: Camila Cabello and Idina Menzel Write and Perform Original Songs