'Cinderella': Which Role in the Rodgers & Hammerstein's Movie Was 'A B*tch to Cast'?
Part of what makes Rodgers & Hammerstein's Cinderella so magical to behold is its dynamic cast. Because producers opted to use colorblind casting, actors were hired based on their talent alone and what they could bring to the characters. The result of this decision was the very first Black Cinderella, as well as a multicultural cast, living in a world where race didn't matter.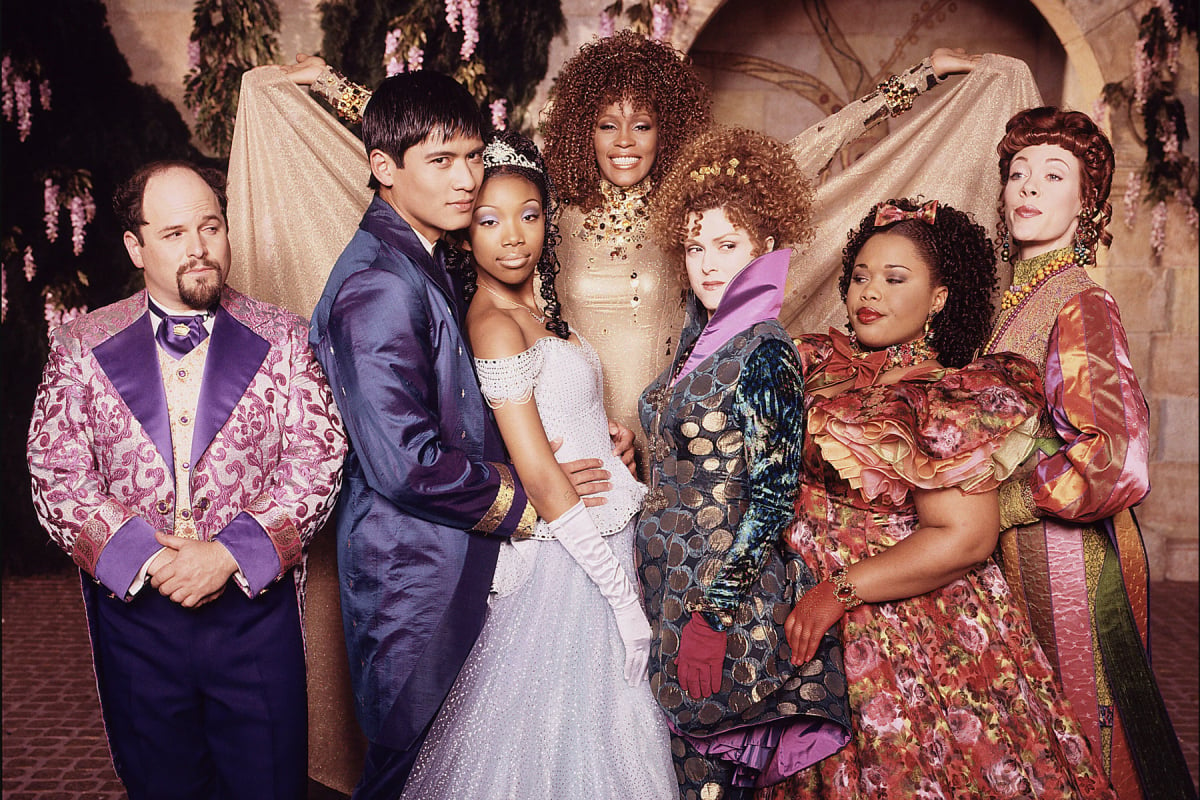 But casting Cinderella was easier said than done. Of course, Whitney Houston was first tapped to play the titular role, but after a few years past, she felt it more appropriate to play the fairy godmother. Houston, who also helped produce the film, had the exceptional idea to tap Brandy to play the part instead. Brandy had already found success in the entertainment world as a singer. Furthermore, Houston was aware of Brandy's acting chops thanks to her hit TV show, Moesha.
What role in Rodgers and Hammerstein's 'Cinderella' was a challenge to cast?
Once Brandy accepted the role, the producers set out to find the right actor to play the evil stepmother. They originally reached out to Whoopi Goldberg, but her schedule was full at the time so they were forced to look elsewhere. The role proved to be extremely challenging to cast. In fact, in an interview with Shondaland, Debra Martin Chase, who was one of Cinderella's executive producers, revealed that no White actor wanted to take the role.
"I cannot emphasize enough what a bitch it was to cast this role," Chase shared. "No white actress wanted to be seen as being mean to the black Cinderella. We went to Bette Midler — I remember Bette in particular because Craig and Neil had done Gypsy with her. She and different people kept giving us the same 'no' response. I would write these long letters putting the role in context, explaining the importance of what we were doing with the multicultural cast, and the cultural impact we hoped to have. I wanted them to understand that they wouldn't just be coming on board for a great show; it was also going to be important culturally."
The producers of the Disney movie stressed the race didn't matter in the fairytale world
Fortunately, Chase struck gold when she asked the legendary Bernadette Peters to come in and play the role and she accepted. "Craig and Neil invited me to come and play this wonderful role, and I immediately said yes," Peters recalled about how she joined the cast of Cinderella. "I don't remember if I thought about the optics of playing a white evil stepmother to a black Cinderella. We weren't really playing 'real' people — it's a fairy-tale, and I just wanted to play the role as best as I could, as cruelly as I could. I think that's how we all approached it."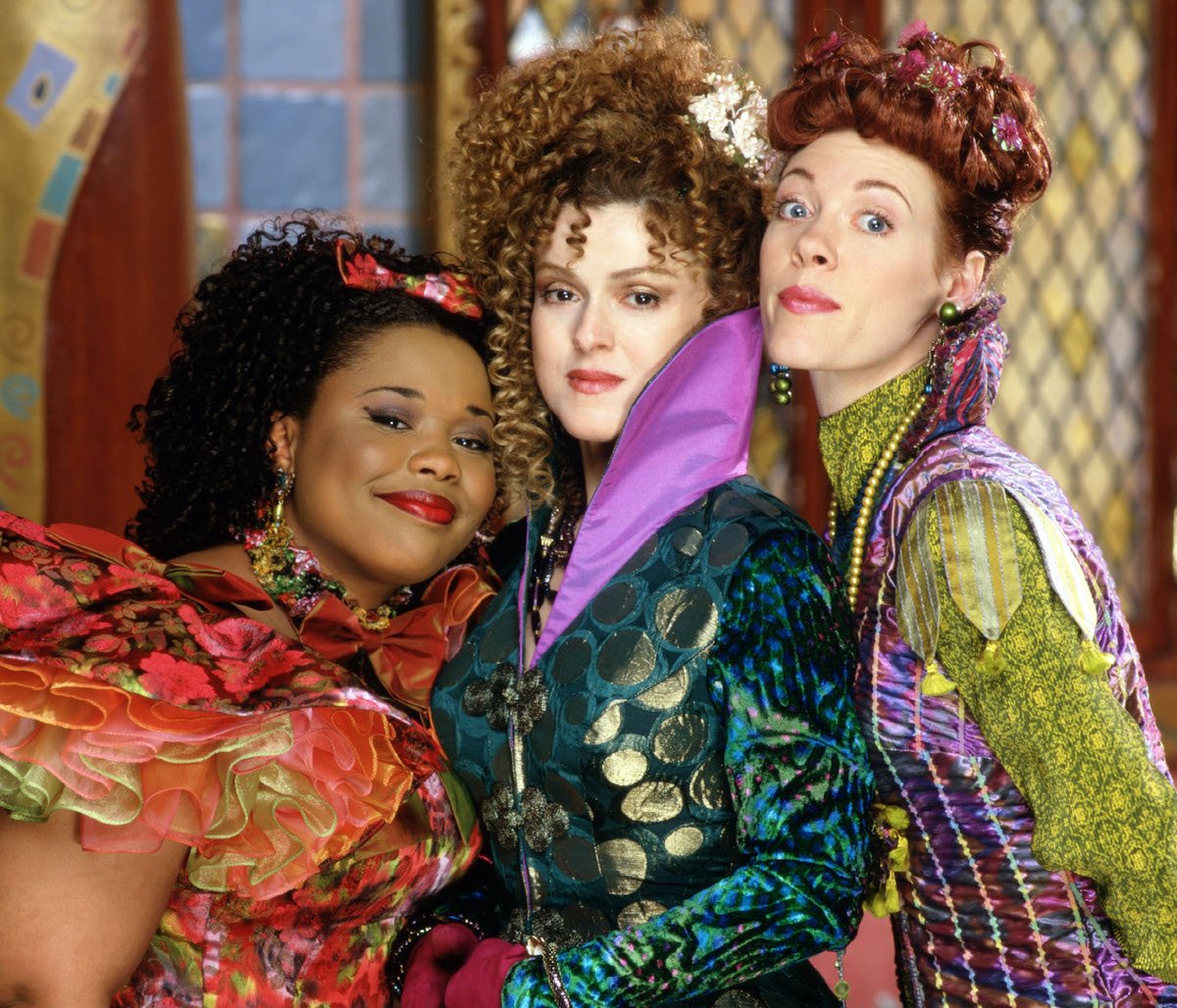 To help ensure that viewers really did understand that race didn't matter in Cinderella's world, the producers also had the wise idea to be intentional when casting Cinderella's stepsisters. "Then we decided that it would be terrific for one stepdaughter to be white and one daughter be black just to further hit home that color is irrelevant in this fantasy world," Neil Meron, another executive producer, shared.
Cinderella may have been hard to cast, but ultimately the producers did an exceptional job. We're sure the actors who turned down the role of the evil stepmother have questioned their decision a time or two over the years.