Claire Danes and Hugh Dancy Can Thank Her 1-Night Stand for Their Marriage
Claire Danes has made a stunning transformation from a teenage superstar to a critically-acclaimed primetime television actor. In addition to her impressive escape from the child star trap, Danes' portrayal of Carrie Mathison on Homeland has solidified her place among the most accomplished stars, setting her up for a long and successful career going forward.
She is also married to another actor, Hugh Dancy, who played alongside her in Homeland. Recently, she revealed a little about how the pair got together and the shocking way that a one-night stand helped set her up for marriage success.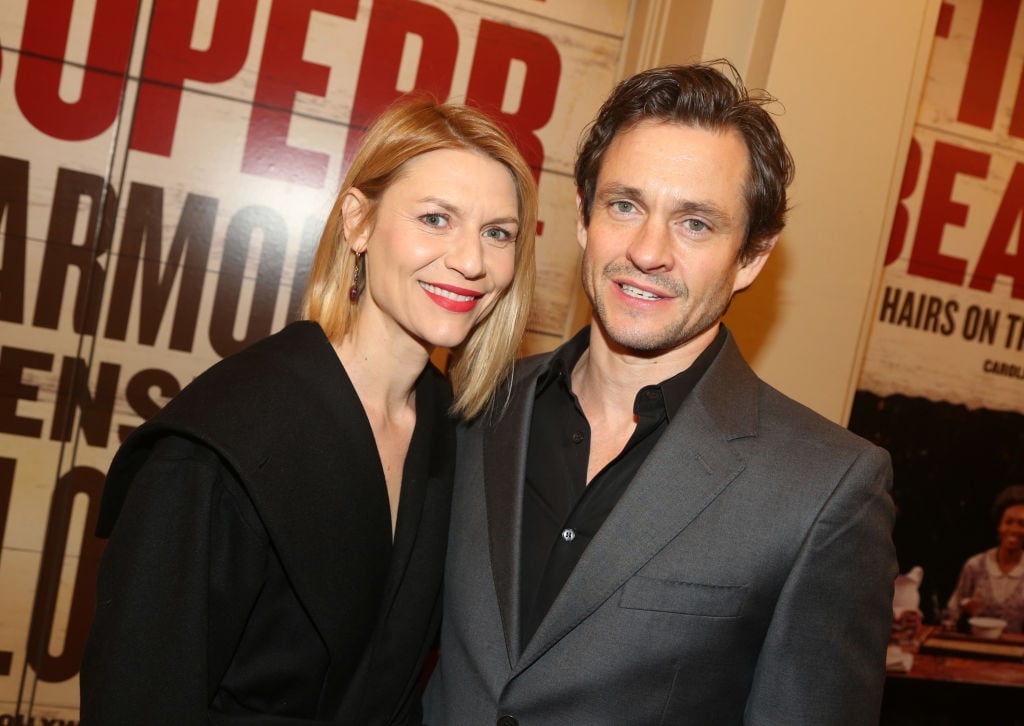 Claire Danes was a darling of the 90s
One of Danes' earliest roles also became one of her most iconic. She played the protagonist of the teen drama My So Called Life. While the show was short-lived (only 19 episodes), it became representative of the 1990s cultural zeitgeist. Many have praised the show for being ahead of its time with its frank display of the ups and downs of the teen years. It was even one of the very first shows to garner a fan campaign in an attempt to bring it back to life after its cancellation.
While the show may not have gotten the longer run fans hoped for, it did launch Claire Danes into fame. Just a few years later, she portrayed Juliet alongside Leonardo DiCaprio's Romeo, and her status as a teen heartthrob was clinched. As the 90s wound down and Danes was aging out of teen roles, she took on many impressive characters that showcased her depth and range. Brokedown Palace (1999), The Hours (2002), and Shopgirl (2005) are just some of the many films where she put her talents on display.
In 2010, she took on the challenge of portraying Temple Grandin in the self-titled biopic about the impressive professor's life. Receiving critical acclaim for her sensitive and nuanced portrayal of Grandin brought a new level of respect for Danes' work.
Homeland let Claire Danes shine
While her impressive film career has had many bright spots, Danes' role in Homeland has been an amazing fit for her. Fans of the show have praised her talent, and that has been backed up with many accolades. She has three Golden Globes and two Primetime Emmy Awards for the portrayal.
It has also brought Danes front and center for a whole new audience. The show premiered in 2011 and had an eight-season run before meeting its end. Even after its cancellation, critics continued to sing its praises. Writing for The Guardian, James Donaghy called it a show that could "stay ahead of the game and ensure that, particularly in its later seasons, there was no more relevant show on TV."
Claire Danes is married to Hugh Dancy
While Danes played alongside her husband Dancy on the set of Homeland, it's not where the pair met. They did, however, meet while on the job. It was while they were both cast in the 2007 film Evening that sparks started flying. They were married two years later and seem adorably in love, citing a shared bond over word games like Boggle as the glue that keeps them together.
Earlier this year, Danes sat down with Dax Shepard for his podcast Armchair Expert and revealed a little more about her relationship. Interestingly, she credits a one-night stand with the success of her marriage. When she and Dancy met on set, she had made a vow to stay single. She told Shepard that she had been in relationships "since the moment [she] hit puberty basically."
She ended up going on a date with someone she won't name, and they had a one-night stand. She says that after that, her "palate was cleansed" and she was in a space to truly accept the fact that her feelings for Dancy weren't just part of a flirty fling. She returned to set to film and said to herself, "Oh s**t! I think I'm going to marry this person." After that, she says "the end of [her] life as a single person was realized."