Clare Crawley's Age Will Definitely Affect Her Season of 'The Bachelorette'
A new age of The Bachelorette is upon us. In a surprising twist, ABC has announced that Clare Crawley will lead the show's 16th season. Crawley is certainly an unconventional choice for the lead. Not only does she not hail from Peter Weber's season, but she also hasn't been on any Bachelor shows in years. The last time Crawley graced the screen, she was competing on The Bachelor Winter Games back in 2018. Prior to that, she competed on Bachelor in Paradise season 1 and season 2 and was the runner up during Juan Pablo's season of The Bachelor.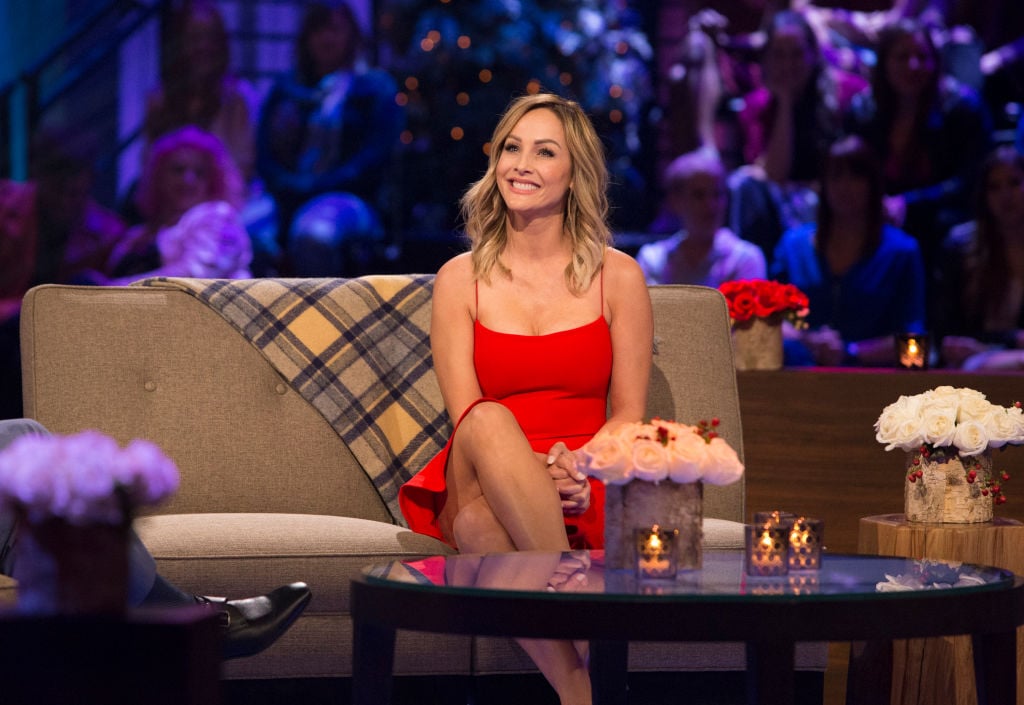 Clare Crawley is The Bachelorette 2020
Fans of The Bachelorette were shocked that Crawley was chosen over more familiar faces like Tayshia Adams, Tia Booth, or Kelsey Weier. However, others were thrilled that Crawley was chosen because they felt her age would give the franchise more maturity. At 38, Crawley is the oldest bachelorette in history. In fact, she will turn 39 while the show is filming, which means she is 15 years older than the last bachelorette, Hannah Brown, was when she was filming. But just how will Crawley's age affect her season of The Bachelorette?
At age 38, Crawley is the oldest bachelorette
One of the most obvious ways that Crawley's age will affect her season are the contestants that are being cast in the show. As the bachelorette has been younger in recent years, the contestants have typically been in their 20s with a few outliers in their early 30s. But, for Crawley's season, the age range of her contestants will skew much older. In fact, Reality Steve revealed that there have already been some contestants that were previously cast for the upcoming season of The Bachelorette who have been removed because of their young age. This is despite the claim that Crawley is open to dating men of all ages.
On Twitter, Reality Steve reveals that younger contestants are getting cut
"Another one of the 25-year-olds that was on my list and originally told he was cast has now been removed from the show bc of his age. Casting is still happening this week," Reality Steve tweeted out. The popular blogger also shared a statement from Jackson Canfield. Canfield alleged that he had previously been told by The Bachelorette producers that he'd been chosen, but ultimately his offer was rescinded after Crawley was cast as the lead. "Got the call explaining the sudden changes being made in the direction of who was to be chosen for the bachelorette. In their words, in light of the significant age difference, compared to the original possible candidates, they decided to forgo younger guys, aka me, moving forward with the show," Canfield wrote.
Four men with kids have already been cast
In addition to older contestants for Crawley's season of The Bachelorette, her age has also enticed producers to cast more men with children for the show. Reality Steve also reported that of the men he knew were cast, four of them are fathers. It is highly unusual for Bachelor Franchise cast members to have children, so the fact that there are already four parents in Crawley's season is truly unique.
Will The Bachelorette Season 16 be drastically different
Finally, Crawley's age will likely affect just how dramatic the upcoming season of The Bachelorette is. Older and more responsible contestants hopefully mean that there will be less petty drama and fighting. Furthermore, there will hopefully be more contestants who are truly looking for love rather than thousands of Instagram followers. Crawley is certainly a wild card choice for The Bachelorette, but it will be interesting to witness the other ways in which her season is unique.