Clare Crawley Talking to a Raccoon Proves 'Bachelor' Producers Are Undefeated
Earlier today, Bachelor Nation received the official news that Clare Crawley has been cast as The Bachelorette 2020. As usual, reactions have ranged from disbelief to outrage to excitement and everything in between. Some fans are baffled by the choice since Crawley hasn't been featured on any Bachelor franchise shows since 2018. On the other hand, some long-time fans are thrilled by the choice because they feel that Crawley's age will bring a new level of maturity to the show. But, the one question on all diehard bachelor fans' minds is, will the raccoon be making an appearance on the upcoming season of The Bachelorette?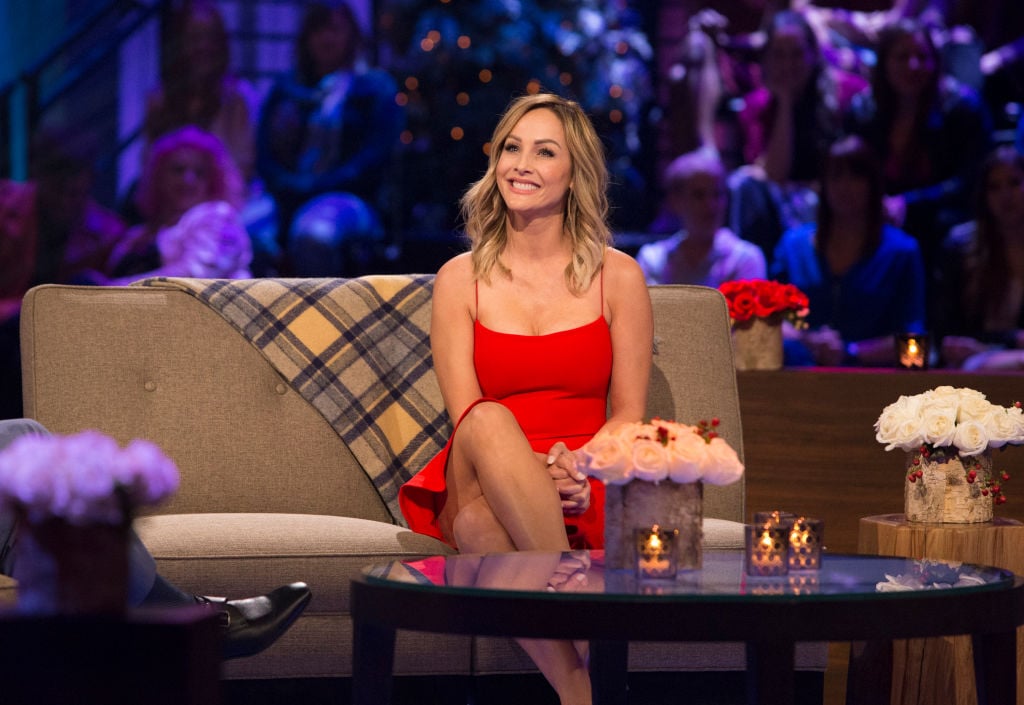 Clare Crawley nabs the lead for Season 16 of The Bachelorette
Crawley might be unfamiliar to new fans of the franchise, but for veteran Bachelor Nation members, she's somewhat of a legend. The 38-year-old made it all the way to the final two in Juan Pablo's season of The Bachelor back in 2013. Her fiery personality shone through especially when she told him off after being eliminated. Crawley also competed in The Bachelor Winter Games as recently as 2018 and was a star of the first two seasons of everyone's favorite Bachelor spin-off, Bachelor in Paradise. Crawley's time in paradise was a tumultuous yet entertaining one. But, perhaps what was most entertaining was her conversation with a raccoon.
Crawley's infamous raccoon heart-to-heart
In the first season of Bachelor in Paradise, Crawley got visibly upset with another contestant, AshLee Frazier. Understandably she chose to vent to one of the producers about her feelings on the matter. "I don't want drama! This is f*cked up, to put me in this situation. This is something that I dreamt about…I don't want to have upset somebody…That creates drama. I don't f*cking drama. Take the date card! It's not worth it to me. This is f*cking drama! This whole sh*t is drama! I don't want this. And then I got bit by fire ants and it, like, it just sucks! I'm so eaten up. I look like I have chickenpox. Look at this!" Crawley ranted.
But, apparently that speech wasn't dramatic enough for Bachelor in Paradise producers and they chose to up the ante. Instead of airing the video as is, they edited to make it seem like Crawley was pouring her heart out to a raccoon. The moment, of course, went viral and once again has resurfaced now that Crawley has been named as the next bachelorette. Fortunately, Crawley seems to have a good sense of humor about the situation. Instead of being upset, she ran with it and on the second season of Bachelor in Paradise, she was featured pretending to talk to animals.
Fans on Instagram want the raccoon back for The Bachelorette 2020
Crawley's infamous conversation hasn't been forgotten by Bachelor Nation. In fact, fan-favorite, Tayshia Adams, recently reenacted the raccoon scene amidst the sixth season of Bachelor in Paradise. Furthermore, fans are still talking about the raccoon today. "This was my favorite thing ever and when I instantly fell in love with her and the editors," one person commented on a video of the scene. "I hope the raccoon comes back when Clare is #TheBachelorette," another person shared. "I bet at least one of the guys pops out of the limo in a raccoon costume. Can't wait! #ClareCrawleyBachelorette," yet another fan of The Bachelorette predicted. We'd certainly be surprised if Crawley's contestants didn't milk the raccoon bit for all it's worth and we can't wait to see what they come up with.