'Clarice': What Happened to Catherine Martin After 'Silence of the Lambs'?
The compelling story of The Silence of the Lambs is continuing with a TV show adaptation. Clarice started by explaining what happened to Catherine Martin after she was saved from Buffalo Bill.
Brooke Smith was Catherine Martin in 'The Silence of the Lambs'
RELATED: 'Silence of the Lambs' TV Sequel 'Clarice' to Get to 'the Heart' of the Character
The Silence of the Lambs showed Clarice Starling (Jodie Foster) being a FBI trainee helping with the hunt for the serial killer, "Buffalo Bill" (Ted Levine) by interviewing Dr. Hannibal Lecter (Anthony Hopkins).
The psychiatrist advised her to get insight into how Bill thinks. The killer has skinned six women in hopes to use their skin for himself. Clarice eventually finds him and saves Catherine Martin (Brooke Smith).
We saw a few scenes of Bill torturing Catherine. He kept her down in what looked like a well, and forced her to put lotion on her skin.
'Clarice' shows what happened after 'The Silence of the Lambs'
RELATED: Is Hannibal Lecter on the 'Clarice' TV Show Based on 'Silence of the Lambs'?
The 1991 movie is now getting adapted into a TV show. Clarice returns to work a year after saving Catherine in the CBS show. This time, she is being played by Rebecca Breeds.
More characters from the movie are being cast with new actors for the show. Now Marnee Carpenter is playing the survivor, Catherine. The show revealed in its premiere what happened to her.
What happened to Catherine Martin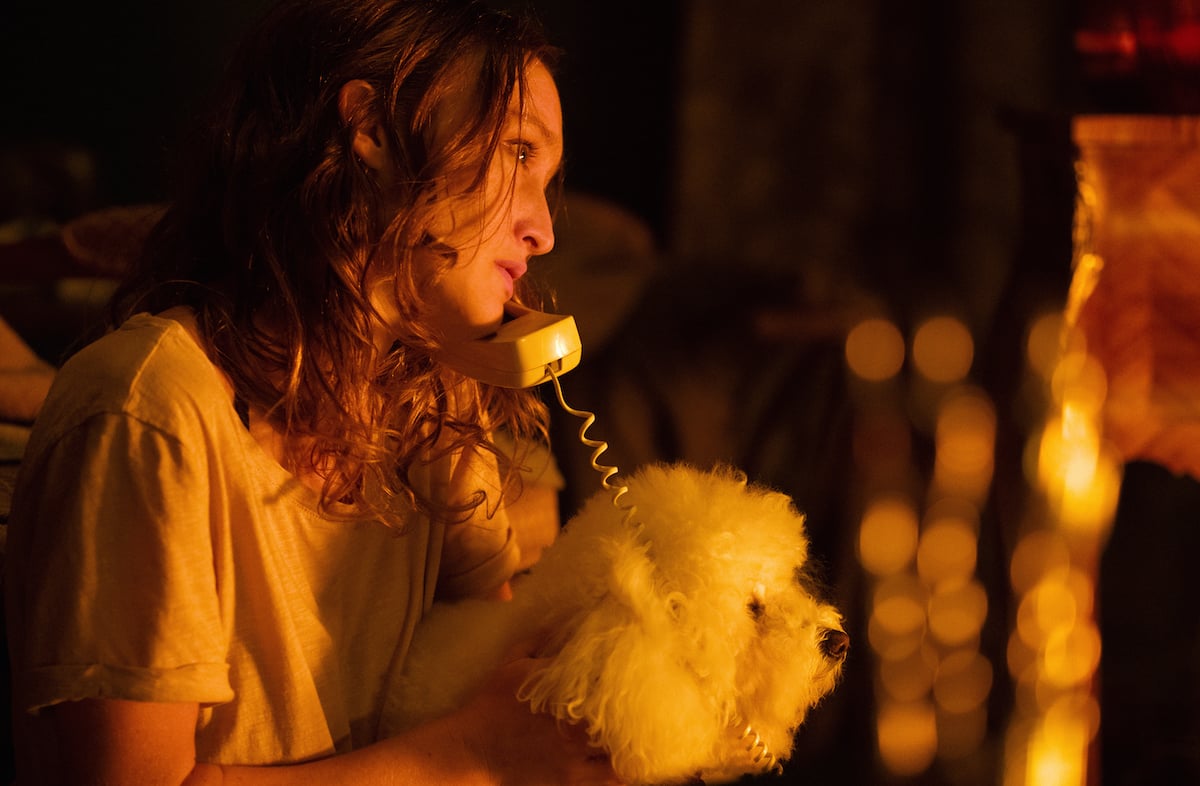 Clarice has kept in touch with the other victims' families. The first episode starts with her supporting them making a statement. But she hasn't kept in touch with Catherine. We later find out more about her.
Her mother, Ruth Martin (Jayne Atkinson) is now the attorney general. She assigns Clarice to a case for what she believes to be a new serial killer. "You saved my little girl," she tells the agent. "She's thin now. She's very…thin. Bill only took the larger women. I don't need to be a psychiatrist to put it together."
Clarice wants to go back to working in behavioral sciences after Ruth's case. But the attorney general points out that no one there will understand her like she and her daughter does.
"She thinks you're the only one who can help her. And I know you have your own demons you carry, but we're your people," she said. She then pushed her to answer Catherine's calls.
Clarice does call her and we find out Catherine now has Bill's dog, Precious. Catherine says sometimes she believes she dreamed it so she wants to hear from Clarice that Bill was real.
It's obvious that Catherine is experiencing post-traumatic stress disorder like Clarice. But she's also angry that Clarice is able to mask it better. She hangs up on Clarice after accusing her of being just like her.
It's unclear where Catherine will go from here. But it looks like Clarice will continue to hunt down serial killers.