'Clarice': Who Is Rebecca Breeds' Husband, Luke Mitchell?
The role of Clarice Starling is now getting a new face in Clarice. The CBS show tells the story of what happened after the events in Silence of the Lambs. The star, Rebecca Breeds has an interesting journey leading up to her newest role, which includes getting married to Luke Mitchell. Here is everything Showbiz Cheat Sheet knows about him.
How did Luke Mitchell and Rebecca Breeds meet?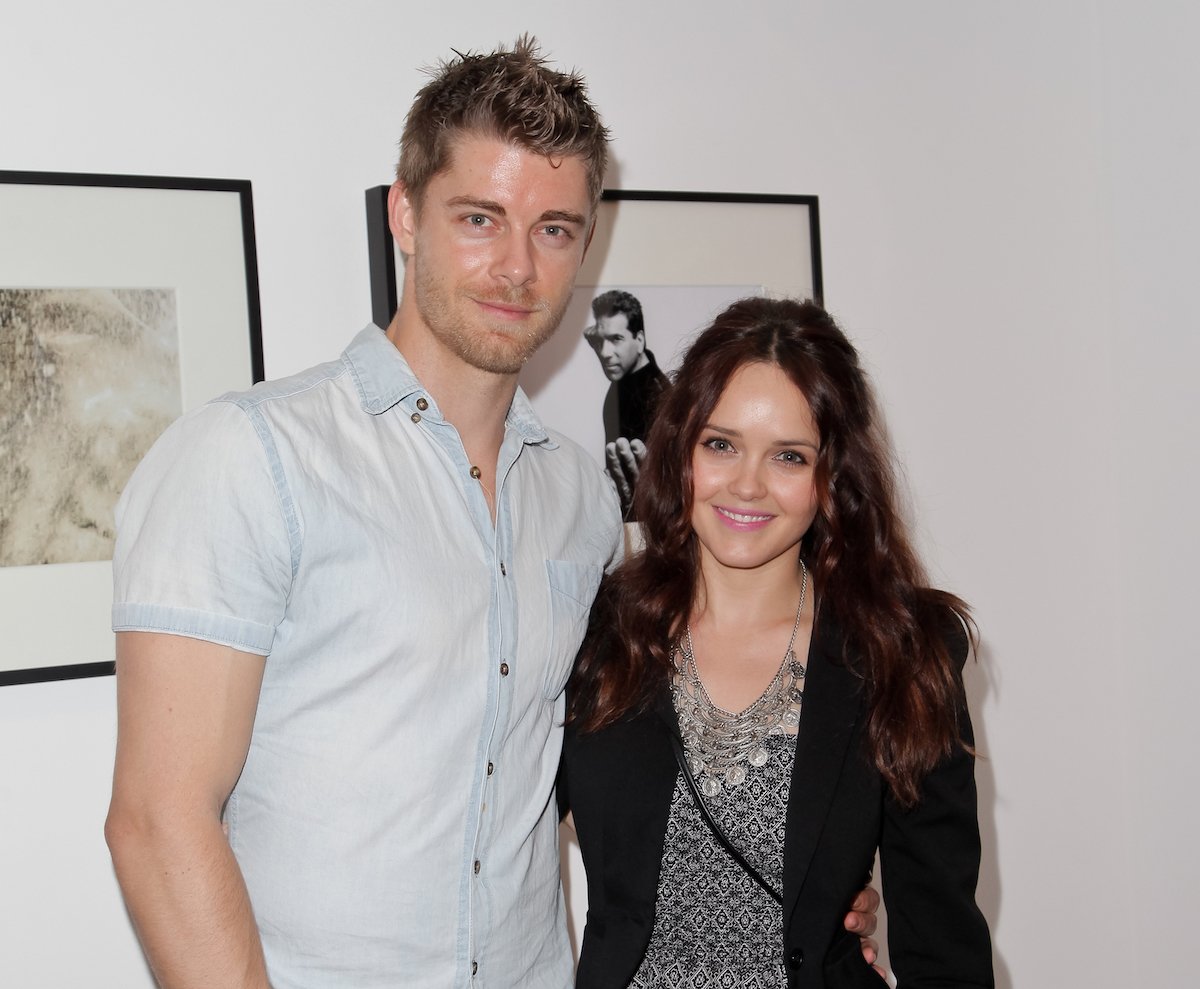 Breeds has been married to actor, Luke Mitchell, since 2013. They met at a mutual friend's housewarming party, according to New Idea. Breeds said they had an instant connection.
"I felt like I already knew him. It was absolutely a feeling that we had lived another life together," Breeds told New Idea. "I knew immediately after the party that what I had with Luke was that soulmate thing."
They then worked together on the Australian soap, Home and Away. She played Ruby Buckton from 2008 to 2012. Mitchell played Romeo Smith from 2009 to 2013. The couple eventually confirmed they were dating in 2010 after there were rumors about their relationship. The couple later moved on and are now working on American TV shows.
Luke Mitchell's work
Home and Away wasn't Mitchell's first soap. He previously played Chris Knight on Neighbours in 2008. He also starred in the comedy, Performance Anxiety in the same year. He went on to play Will in the fantasy show, H2O: Just Add Water.
Once the couple made the jump to move abroad, he worked on The Tomorrow People. It shared the same creator, Julie Plec, as The Originals, which Breeds appeared in as Aurora de Martel.
He later moved on to being in the shows, Agents of S.H.I.E.L.D., The Code, and most recently, Blindspot. Mitchell has joined the CW pilot, The Republic of Sarah, according to Variety.
The new show will follow a high school teacher, Sarah Cooper (Stella Baker), leading a group of misfits after a greedy mining company destroys her town. Mitchell will play her brother who returns to his hometown named Danny.
He's been in a few movies. The latest one will be Tom Clancy's Without Remorse starring Michael B. Jordan, which will be released this year.
Do Luke Mitchell and Rebecca Breeds have a kid?
The couple doesn't have any kids so far. They've been more focused on their careers.
But they do have an adorable dog named Alfie. Mitchell often posts pictures of him on Instagram. He also posts pictures with Breeds, showing fans how they spend time together. One picture shows them hugging with mountains behind them with the caption, "Find you someone to adventure with into the wilds of this world and beyond. [heart emoji] @rebeccaebreeds."
He also shared a picture of them having drinks together after the announcement of Breeds getting the starring role in Clarice. He captioned it with, "Hard work pays off. @RebeccaEBreeds [crown emoji]".
It looks like Mitchell is very excited about Breeds' new role. The adventurous couple is working on interesting projects separately after working together.