Clark Gregg's Retweet Has MCU Fans Wondering If 'Daredevil' Needs a Total Reboot
When it comes to Marvel actors, few have appeared in as many shows and movies combined than Clark Gregg.
Expertly playing SHIELD agent Phil Coulson, Gregg has acted in multiple Marvel films as well as starred in his own series. Gregg took an opportunity to editorialize about the possibility of one Marvel TV series making a comeback: Daredevil, the Netflix show that fans loved.
Fans are now left to wonder: will the Daredevil they know and love return, or will there be a reboot? 
Clark Gregg's role in the MCU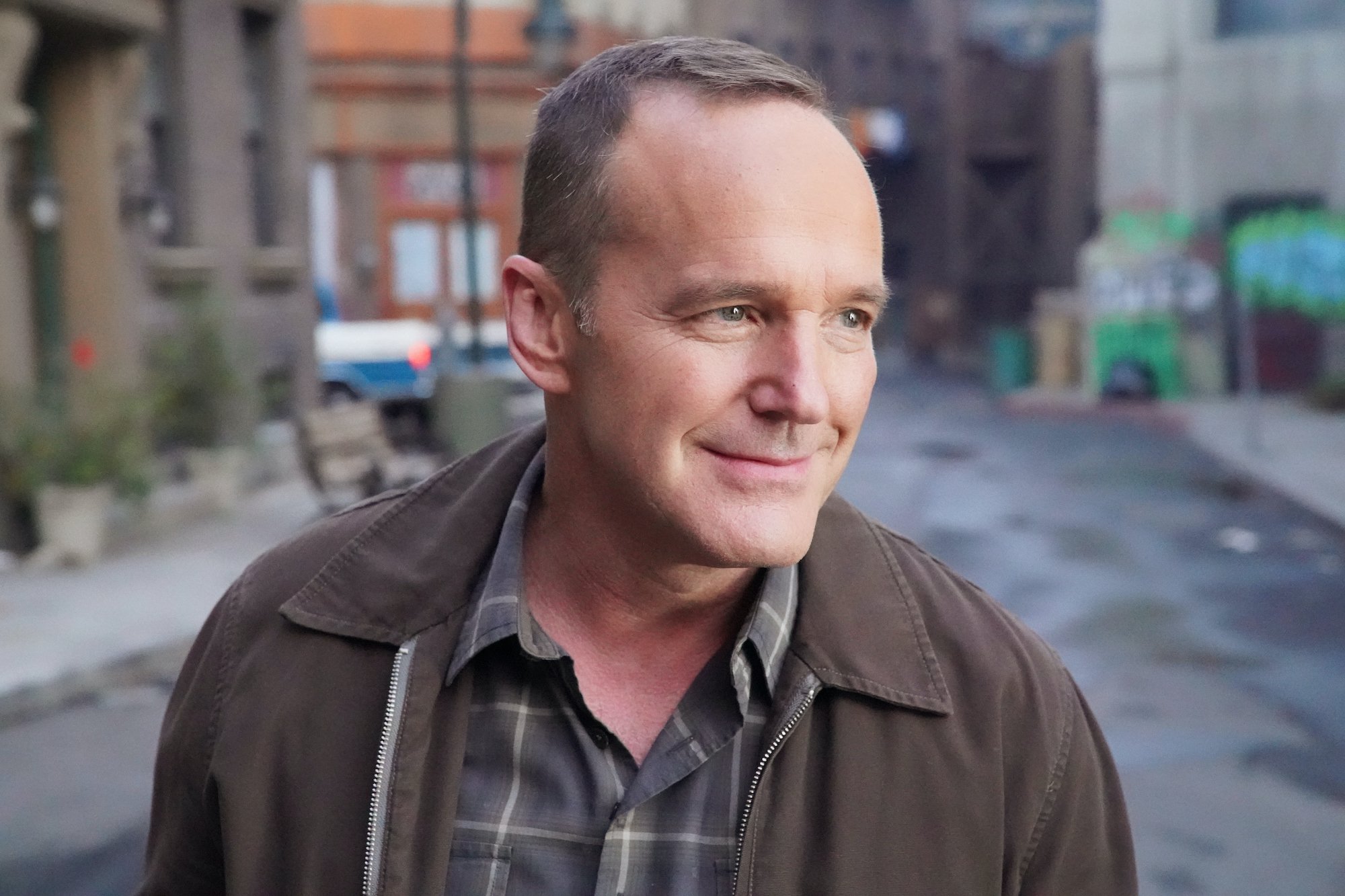 It may seem as though Gregg's Agent Coulson was developed in 2012's The Avengers and subsequently The Agents of SHIELD, but his influence extends well beyond that. Gregg was one of the first recurring characters to appear in the MCU. Gregg appeared in the first Iron Man film. From there, he appeared in multiple MCU films until his important role in Avengers.
There, he died at the hands of Loki and his sacrifice served to inspire the team to come together and rescue New York from an intergalactic invasion. 
That wouldn't be it for Gregg in the MCU, however. His character returned to the ABC series The Agents of SHIELD. Proving that rumors of Coulson's death were greatly exaggerated, Gregg was with the show for its entire seven-season run. 
He may not be one of Earth's mightiest heroes, but Gregg's Coulson has been with the MCU from the beginning and has been an important character throughout. If anyone can comment on the state of the MCU or any particular aspect of it, it's him. 
Daredevil's role in the MCU
Daredevil came to the big screen several years before the MCU. Ben Affleck starred as the character in a critically panned 2003 film that also starred Michael Clarke Duncan as Kingpin, Jennifer Garner as Elektra, and Jon Favreau as Foggy Nelson. Colin Farrell also appeared as frequent Daredevil foe Bullseye. 
After the MCU began, Marvel developed a series of Netflix shows that were more adult-focused and grittier. These shows centered on street-level characters who may not have been as powerful as their big-screen counterparts but were just as heroic.
Along with Luke Cage, Jessica Jones, and Iron Fist, Daredevil was one of these characters. With Charlie Cox in the role, Daredevil had a three-season run on Netflix that fans and critics alike adored. 
When Disney+ began developing streaming series for Marvel characters, the writing was on the wall for the Netflix crew. Daredevil, along with all the other Marvel Netflix shows, was canceled. 
The Clark Gregg retweet that has MCU fans wondering if Daredevil needs a reboot
Recently, Gregg retweeted a tweet from actor Vincent D'Onofrio (who played Kingpin on the Netflix series) in which he spoke about an event Charlie Cox appeared at and Gregg was hosting. At the event, Gregg told the audience, "Save Daredevil!" and said the same in a tweet to D'Onofrio. 
Fans took to Reddit to speculate on whether a return was imminent. One realistic fan put it this way: 
"If I'm going to be honest, I loved the daredevil series but if it all got wiped away in favor of starting fresh I wouldn't even bat an eye."
As strong a following as the show had, fans shouldn't hold their breath for its return. Fans aren't too optimistic it will make a comeback, as its dark tone doesn't quite align with the cinematic entries of the MCU. Anything's possible, but a Daredevil comeback likely won't happen for a while — and if it does, there's a good chance it will be in the form of a reboot.