Classic Lines: David Bowie's 'Homo Sapiens Have Outgrown Their Use' Hangs Over 'Hunky Dory'
By the 1971 sessions for Hunky Dory, David Bowie had already begun his run as an elite songwriter and performer. Two years earlier, he'd put out "Cygnet Committee" and "Space Oddity" on his second LP. And Bowie had kept the innovations coming on The Man Who Sold the World (1970), which included the haunting title track Nirvana covered decades later.
Critics and rock fans paying attention might have expected great things on Hunky Dory. Bowie certainly delivered on that promise, from opening track "Changes" to "Life on Mars?" and "Queen Bitch." But his most stunning lyric came in "Oh! You Pretty Things." "Homo sapiens have outgrown their use," he sang, in a line that's become more prescient with every passing year.
David Bowie wrote 1 of his most chilling lines for 'Oh! You Pretty Things'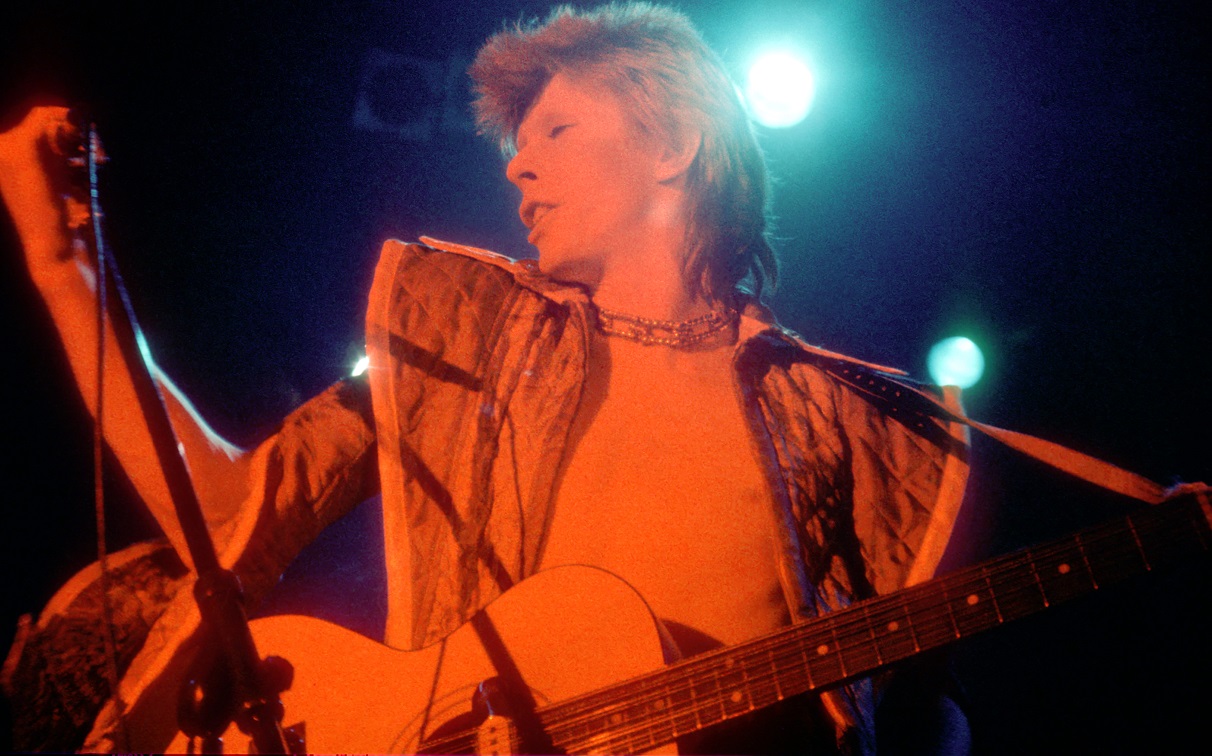 Though it would be several years before Bowie became Ziggy Stardust or The Man Who Fell to Earth, themes of cosmic alienation (a by-product of space travel) and annihilation had appeared in his work by '71. You can't listen to "The Man Who Sold the World" without feeling that side of Bowie the songwriter.
On "Oh! You Pretty Things," he dove deeper into the science fiction that interested him. To start, we get a tranquil domestic scene (breakfast and coffee, another log on the fire), but then the narrator sees something disturbing outside his window. There's "a crack in the sky and a hand reaching down" to him. What's more, "all the nightmares came today."
Things don't brighten from there. There's a new world dawning, the narrator says, and a "coming race" will be the ones running it. "You gotta make way for the Homo Superior," Bowie sings. In the following verse, "the Earth is a bitch" and "we finished our news. Homo Sapiens have outgrown their use."
Bowie said his 'Homo Superior' could be the children of the electronic age
In The Complete David Bowie, Simon Pegg digs into a few of Bowie's influences on "Oh! You Pretty Things." Pegg mentions Arthur C. Clarke's Childhood's End (1953), in which a new generation morphs into something their parents can't recognize. He also notes The Coming Race (1871) by Edward Bulwer-Lytton.
In that work, an advanced species living in the bowels of Earth comes to dominate life on the planet — so much so that Homo sapiens appear tapped out. Speaking to Melody Maker in '73, Bowie spoke about the impact of technology on the new generation.
"We have created a new kind of person in a way," Bowie said. "We have created a child who will be so exposed to media that he will be lost to his parents by the time he is 12."
With those antecedents in mind, you can see how Bowie approached his lyrics. But in the 21st century the line about Homo sapiens outgrowing their use takes on new significance with the climate emergency in mind. If the plan was for humans to consume so much they melt the planet, we've gotten close to reaching that appalling goal.
Peter Noone's sad 'Oh! You Pretty Things' cover went out before Bowie's
RELATED: How Frank Sinatra Inspired David Bowie to Write 'Life on Mars?'
Bowie had his first chance to spook listeners with "Oh! You Pretty Things" when Hunky Dory hit record stores in December '71. At that point, music fans already knew the song — Peter Noone of Herman's Hermits fame had released it earlier in the year as his first solo single. (Bowie played piano and sang behind Noone on the record.)
Noone's version of "Oh! You Pretty Things" made it all the way to No. 12 on the U.K. charts despite his weak reading of Bowie's lyrics. Among other things, "the Earth is a bitch" became the "the Earth is a beast" in Noone's cover. "I don't know if Peter knows what ["Oh! You Pretty Things"] means," Bowie said of the rendition, via Pegg.