Former 'RHOA' Star Claudia Jordan Blasts 'Real Housewives of Dallas' for Lack of Diversity
After LeeAnne Locken announced her expected departure from Real Housewives of Dallas, two new housewives are heavily rumored to join the cast. Recently renewed for the fifth season, RHOD has yet to cast an African-American woman.
Former Real Housewives of Atlanta star Claudia Jordan spoke out about the lack of diversity in the show and how RHOD could "benefit" from "needed spice."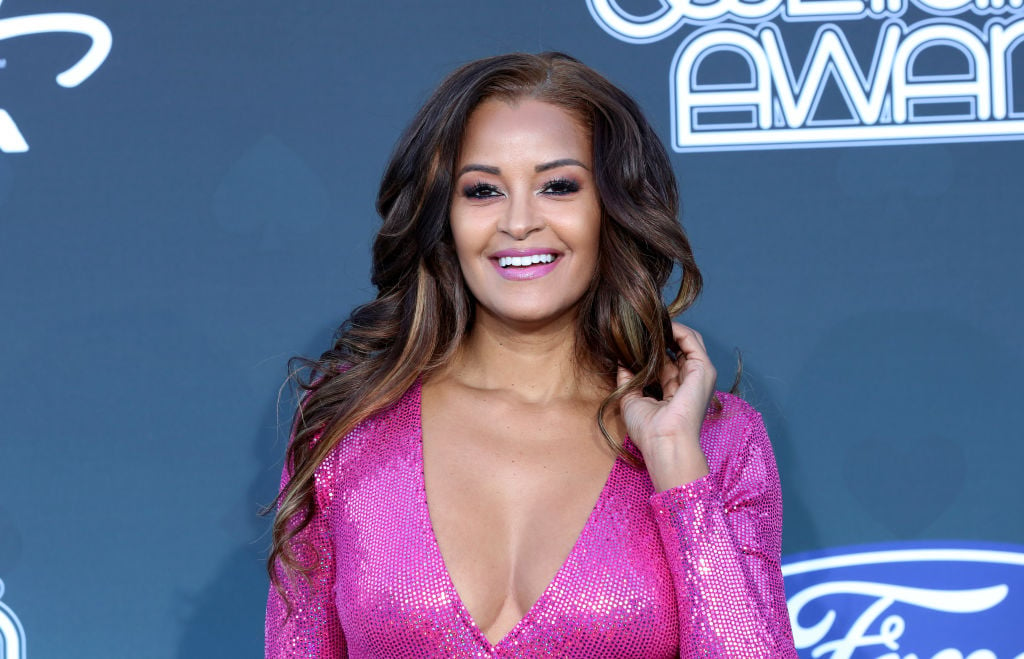 LeeAnne Locken left 'Real Housewives of Dallas' after Season 4
In April 2016, former pageant beauty, model, actress, and philanthropist LeeAnne Locken joined The Real Housewives of Dallas as an original housewife alongside Tiffany Hendra, Cary Deuber, Stephanie Hollman, and Brandi Redmond.
Over the course of four seasons, Locken has managed to get into a fight with nearly every other housewife and finally tied the knot with longtime boyfriend, Rich Emberlin.
The show seemingly centered around her, and she gave the Real Housewives franchise some of the most talked-about moments. However, during the fourth season, she made several racially insensitive remarks about newcomer Kary Brittingham, who is of Hispanic heritage, and referred to her as a "chirpy Mexican."
Her comments and insincere apologies caused many fans to sign petitions demanding her removal from the cast. In February 2020, shortly before filming on Real Housewives of Dallas Season 5 began, Locken announced she would not return to the series.
While she claims it was her "personal decision," others, including former RHOD star Cary Deuber, believe the network fired her.
Two women are heavily rumored to join 'Real Housewives of Dallas'
According to Real Housewives source, Associate Professor of Anesthesiology and Pain Management at the University of Texas Southwestern Medical Center, Tiffany Moon M.D., and successful realtor, Jennifer Long will join the cast as full-time housewives.
Because two women are allegedly joining the show, many believe that Brandi Redmond, who upset viewers with a resurfaced video of her seemingly mocking Asians, will either get demoted to "friend" or fired as well.
Several fans are excited for Moon to join the cast, as there aren't many Asian housewives. Even though the rumored newcomer and Kary Brittingham are both minorities, former Real Housewives of Atlanta star Claudia Jordan blasted Real Housewives of Dallas for lack of "women of color."
Former 'Real Housewives of Atlanta' star Claudia Jordan blasts 'RHOD''s lack of diversity
A Real Housewives of Dallas tea page posted a picture of Long and asked their followers about her because allegedly, some of the other RHOD housewives "aren't quite feeling Jennifer yet."
The former Miss USA commented and explained her frustration with the lack of "women of color." She wrote, "Dallas, come on now. There are so many beautiful, fun, cool, wealthy women of color in the Dallas social scene that should be considered for this show."
The model urged Bravo to "please consider representing something better" and suggested the ratings would increase as a result. She concluded by using RHOA, the highest-rated installment in the Real Housewives' franchise, as an example and said they should "bring the needed spice."
With the cast under fire as two housewives have made racially insensitive remarks, RHOD would benefit from more diversity. Real Housewives of Dallas Season 5 premieres either later this year or early 2020.