Claudia Jordan Says Former 'RHOA' Co-Star Phaedra Parks' New Man, Medina Islam, Abused Her; Islam Slams Jordan in Lengthy Instagram Response
Claudia Jordan does not mince words. She's famous for speaking her truth and viewers of RHOA remember Jordan never backing down from an argument with her co-stars. Jordan is now speaking out regarding domestic abuse she says she experienced in her relationship with actor Medina Islam. Ironically, Islam is currently dating her former co-star, Phaedra Parks.
Phaedra Parks is dating Claudia Jordan's ex, Medina Islam
Jordan and Islam dated in 2016. The two walked arm and arm on red carpets together and Jordan promoted Islam's music on her social media pages.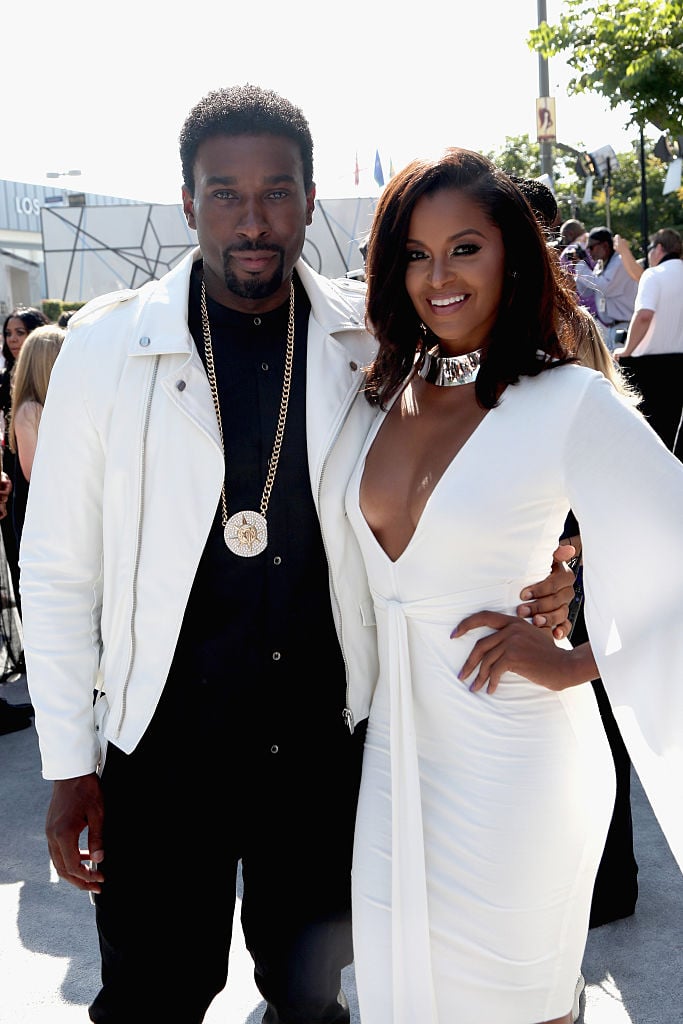 Islam and Parks went public with their relationship in 2019, with Parks telling the Daily Mail at the time, "He's very smart, very intelligent. He's kind, we are both socially active. He's really sober and smart and a great father. So I'm excited about it."
The couple is currently sorting through their relationship issues on Marriage Bootcamp, with Islam complaining that Parks lacks affection and is fearful of commitment. Parks admits that her previous marriage left her with scars.
Claudia Jordan Medina Islam beat her while they were dating
According to Jordan's new revelation about an incident in her relationship with Islam, Parks may have legitimate concerns in being hesitant in taking her relationship with Islam to the next level.
While discussing Megan Thee Stallion naming rapper Tory Lanez as her shooter, Jordan felt implied to share her own story of abuse at the hands of a man. She says her relationship with Islam was full of deception and lies.
RELATED: Claudia Jordan Responds To Tami Roman's Criticism Of Her Speaking On Mike Tyson's Rape Case and Why She'll Never Forgive Tyson
"He lived with me at the time," she says. "He lied about everything, said he had a car, he didn't have a car – said he had property in Atlanta, he didn't have property in Atlanta – said his teeth were real, his teeth weren't real – said he was seven years younger than he really was."
Once Jordan discovered the truth, she says things turned violent.
"We got into an argument," she says. "I grabbed his phone and he was wrestling it out of my hand. And this is the first time I've ever said this because you know what, I got inspired by Meg Thee Stallion. I've been holding this for four years now. And he body-slammed me into a toilet. Broke it in half. It cracked the porcelain and water went everywhere. I kept that to myself – never called the police on him – [I] stayed in bed for four days with back spasms."
Jordan says Stallion's courage in speaking out helped her to also share her story.
Medina Islam says Claudia Jordan is lying
Islam paints a different picture of his relationship with Jordan. He says their relationship lasted only six months and that in that time, he ended things four times because of Jordan's "mouth and messy ways."
In a lengthy Instagram post, he insinuates that Jordan is desperate for fame and that during their brief courtship, she pitched the two of them for Marriage Bootcamp. He also alleges Jordan would call paparazzi to take photos of the two of them for the press.
According to Medina, Jordan lies on men to get ahead. He says Jordan was the abuser in their relationship, which is why he walked away.