Clayton Echard Has 'Growing up to Do' According to Girlfriend Susie Evans and 'Bachelor' Alum Nick Viall
Susie Evans and Clayton Echard revealed they were in a relationship during The Bachelor Season 26 finale. Shortly after the episode, Susie sat down with Bachelor Nation's Nick Viall to talk about her relationship with Clayton, including when it started and where they're headed as a couple.
During their chat, Nick admitted Clayton has some "growing up to do" and Susie didn't disagree. Find out why Susie concurs with The Viall Files host regarding Clayton's growth.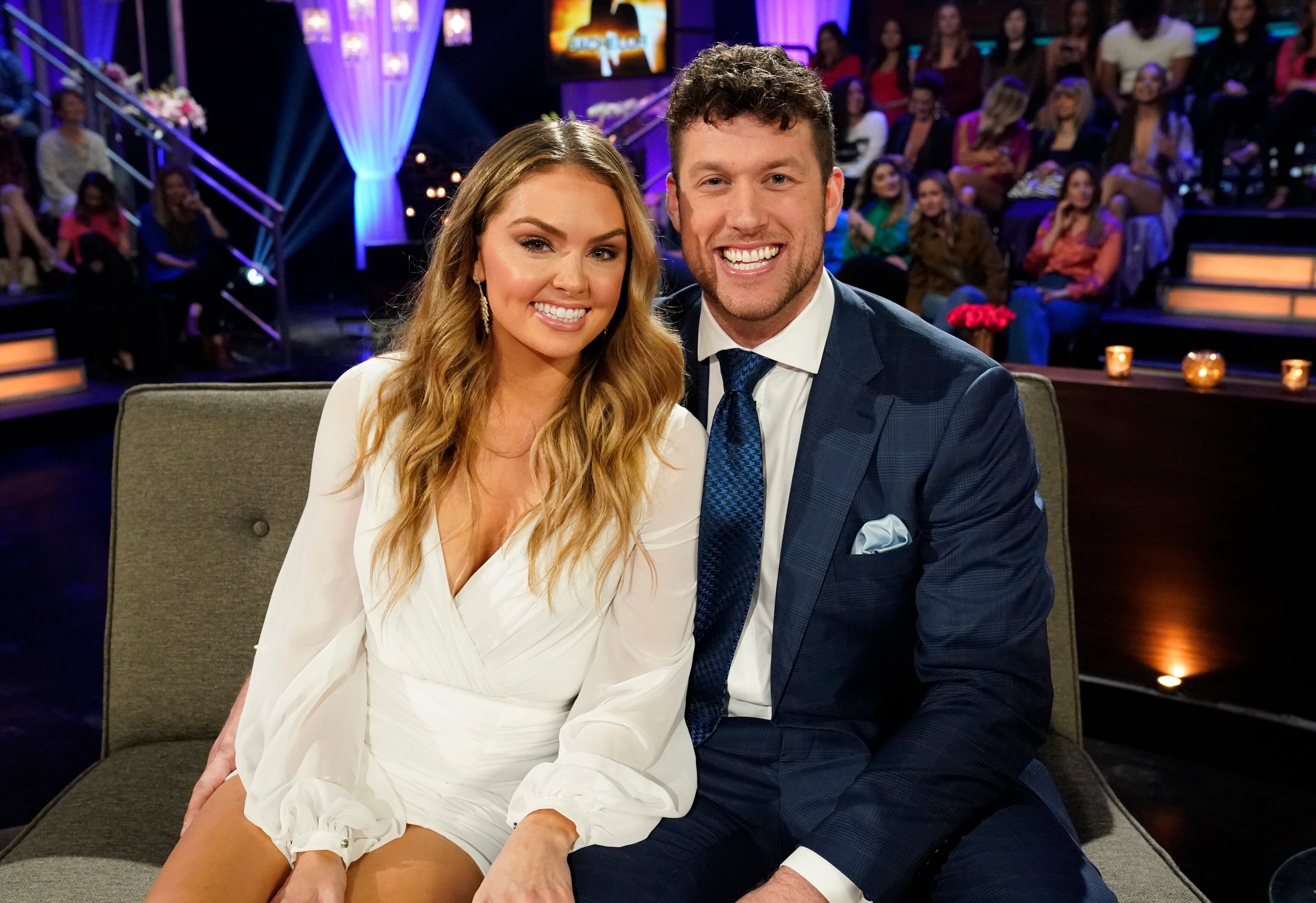 Nick Viall said Clayton Echard was 'being a d***' to Susie Evans during the season
As a Bachelor and Bachelor in Paradise alum, much of Bachelor Nation respects Nick's commentary. When Clayton and Susie first broke up during the Fantasy Suites episode of the ABC dating series, Nick was very outspoken. 
In the episode, Clayton learned Susie was unable to "get past" his sleeping with Rachel Recchia and Gabby Windey. "Those are things I feel like would be impossible for me to move forward with an engagement," she told him.
A visibly frustrated Clayton reacted, which many fans perceived as him "gaslighting" Susie and invalidating her feelings. As a viewer, Nick agreed with much of Bachelor Nation. 
"Susie tried to express her feelings while trying to empathize with Clayton's POV," he wrote. "Clayton expressed his feelings to Susie by being a d***."
Now that Susie and Clayton are in a relationship, Nick is in full support. "Wishing you two all the best," he commented Clayton's Instagram post.
Nick Viall thinks Clayton Echard has 'catching up to do maturity-wise,' Susie Evans says 'that's fair' 
He may support Clayton's relationship with Susie, but Nick still thinks the Bachelor star needs to grow. On his podcast The Viall Files, Nick admitted we're all "never-ending projects," but in his personal opinion, Clayton has some "catching up to do maturity-wise." Nick explained Bachelor Nation's hesitations about Clayton — "it's the recklessness." 
"I don't think he has evil intentions," Nick continued. "It seems like he has had a lot of growing up to do." He opened the floor to Clayton's girlfriend, who agreed and said: "that's fair to an extent." 
"We also have to remember The Bachelor world is freaking crazy," she added. "Maybe the naivety to this environment really came into play. It doesn't make any of [Clayton's] behavior excusable … he realizes the destruction [and] the things he did that hurt people." 
Still, Susie believes Clayton has learned a lot through his experience on the show. "I think he has learned … when you are in a position of power … [you have a great responsibility]," said Susie. She thinks Clayton now knows more about the power he held as the star of The Bachelor and feels remorse for anyone he hurt, especially watching the show back. 
Susie Evans says Clayton Echard 'has a long way to go' but she's giving him 'constructive criticism' 
As discussed with Nick, no one is perfect, including Clayton. "He has a long way to go," Susie admitted. "[In our relationship], he takes constructive criticism — and I give him a lot." 
In the last four months, Susie has spent a lot of time telling Clayton how she needs to be loved. "He always takes action on it," she elaborated.
"I've never given so much constructive criticism to a single boyfriend, but he has taken it and put it into action more than any boyfriend I've ever had. He wants to grow and he wants to be a good partner." 
Susie can see potentially marrying Clayton in the future. But for right now, they're "happy." 
She concluded: "For sure there's work to be done, we know that and we acknowledge that, but we're happy. We're having a lot of fun together right now."
Stay tuned to Showbiz Cheat Sheet for the latest on Clayton and Susie's relationship. 
RELATED: 'Joe Millionaire: For Richer or Poorer': Kurt Sowers, Steven McBee's Relationship Status After the Finale