'Clifford the Big Red Dog' Live-Action Release Delayed Indefinitely Due to Delta
Fans waiting to see Clifford the Big Red Dog make his big screen debut will have to wait. Slated to be the next live-action movie star, the beloved dog won't have the chance to stomp through Manhattan this September. Paramount Pictures has decided to delay the film's release indefinitely due to the delta variant.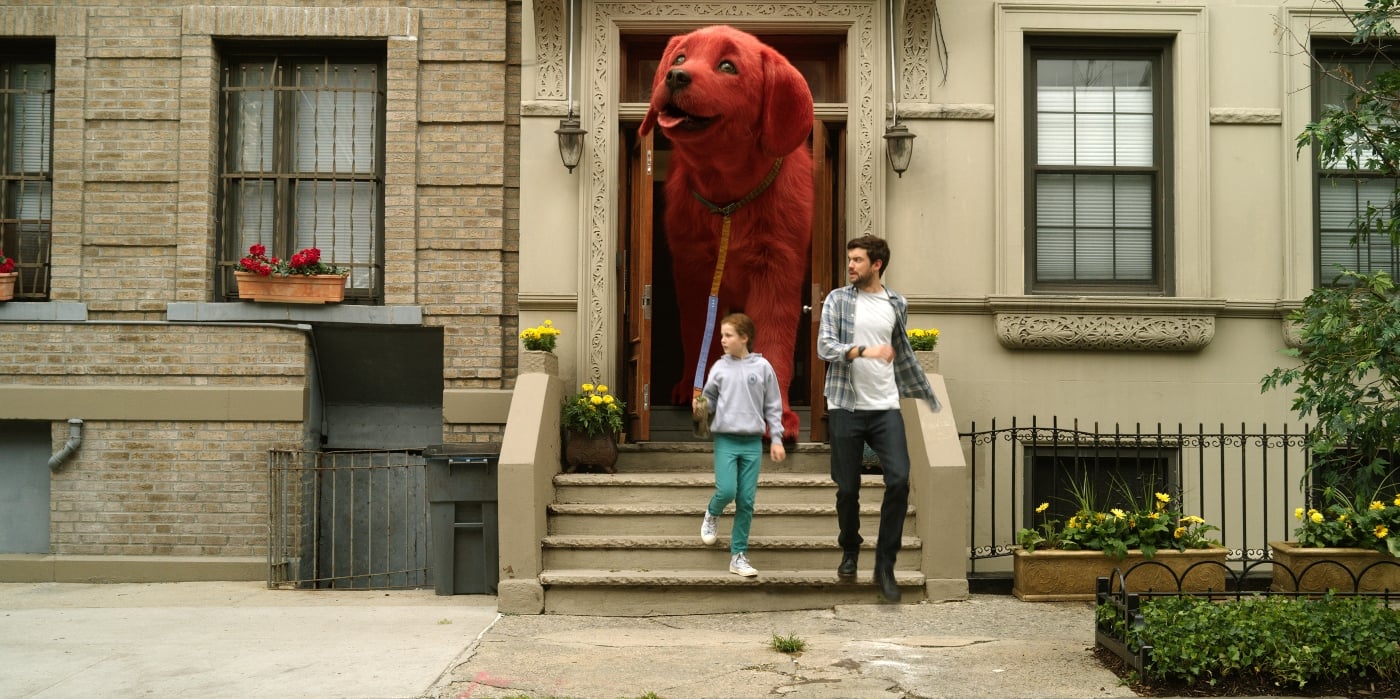 'Clifford the Big Red Dog' pulled from Paramount's release schedule
Originally scheduled for a Sept. 17 release, the Clifford the Big Red Dog live-action flick is pushed back indefinitely. Paramount Pictures delayed it due to concerns over rising cases of the delta variant, and now there is no word on a new release date.
According to Deadline, the film was also set to premiere at the Toronto International Film Festival, but was removed from the roster. Though it was screened at CinemaCon, it's unclear when the studio will drop the film.
Paramount shared the official trailer in June with Clifford expected to be success among children and adults. Clifford's made his way into the animated world and video games, but this movie marks his first foray into the live-action realm.
According to the logline for the movie, Clifford the Big Red Dog is a tale that takes him from puppyhood into a heroic adventure:
When middle-schooler Emily Elizabeth (Darby Camp) meets a magical animal rescuer (John Cleese) who gifts her a little, red puppy, she never anticipated waking up to find a giant ten-foot hound in her small New York City apartment. While her single mom (Sienna Guillory) is away for business, Emily and her fun but impulsive uncle Casey (Jack Whitehall) set out on an adventure that will keep you on the edge-of-your-seat as our heroes take a bite out of the Big Apple. Based on the beloved Scholastic book character, Clifford will teach the world how to love big!
Paramount Pictures' other live-action releases include Sonic the Hedgehog and an upcoming Dungeons and Dragons project. Live-action Clifford the Big Red Dog initially started out at Universal but landed in Paramount's hands in 2016 with plans to distribute the film worldwide.
September was special to 'Clifford' creator Norman Bridwell
Clifford the Big Red Dog is loved by millions, but the character's backstory sometimes mystifies fans. What breed is he? Why is red? How did he get his name? Creator Norman Bridwell offered up explanations for all these questions and more, including one about Clifford's birthday.
Bridwell once participated in a kid-led Q&A with Scholastic and answered a question about the dog's true birthday.
"When I got a call from Scholastic, it was the fifth of September, and I consider that his birthday. But since teachers have a lot going on that time of year, Scholastic suggested that his birthday be February 15th since it's my birthday and it's a good time to have a party. So you can celebrate it in September or February," he said.
As far as Clifford's color, Bridwell said he dipped his brush in bright red because he thought it'd be fun against the blue and green backdrop. While he also divulged how Clifford became so big, the movie will illustrate the magic behind that mystery.
Watch 'Clifford's Really Big Movie' in the meantime
In 2004, Clifford appeared in his first animated feature, Clifford's Really Big Movie, which took him on an ill-advised jaunt to a carnival. Feeling guilty about food costs, he runs away from home to join the carnival with hopes to win a lifetime supply of food. Fans can stream the movie and Clifford's TV series on Amazon Prime. Stay tuned for updates from Paramount Pictures on when Clifford the Big Red Dog hits theaters.
RELATED: 'Caillou' Finally Dead After Violating Parents With Annoying Scenes