What Is Clint Black's Net Worth?
In 1989, Clint Black took the world of country music by storm with his hit single, "A Better Man." The song hit number one on the Billboard Hot Country Songs, and the new artist was on his way to stardom. The hits kept coming. Black's first album Killin' Time had four consecutive number one hits, making the young cowboy from Katy, Texas, a force to be reckoned with.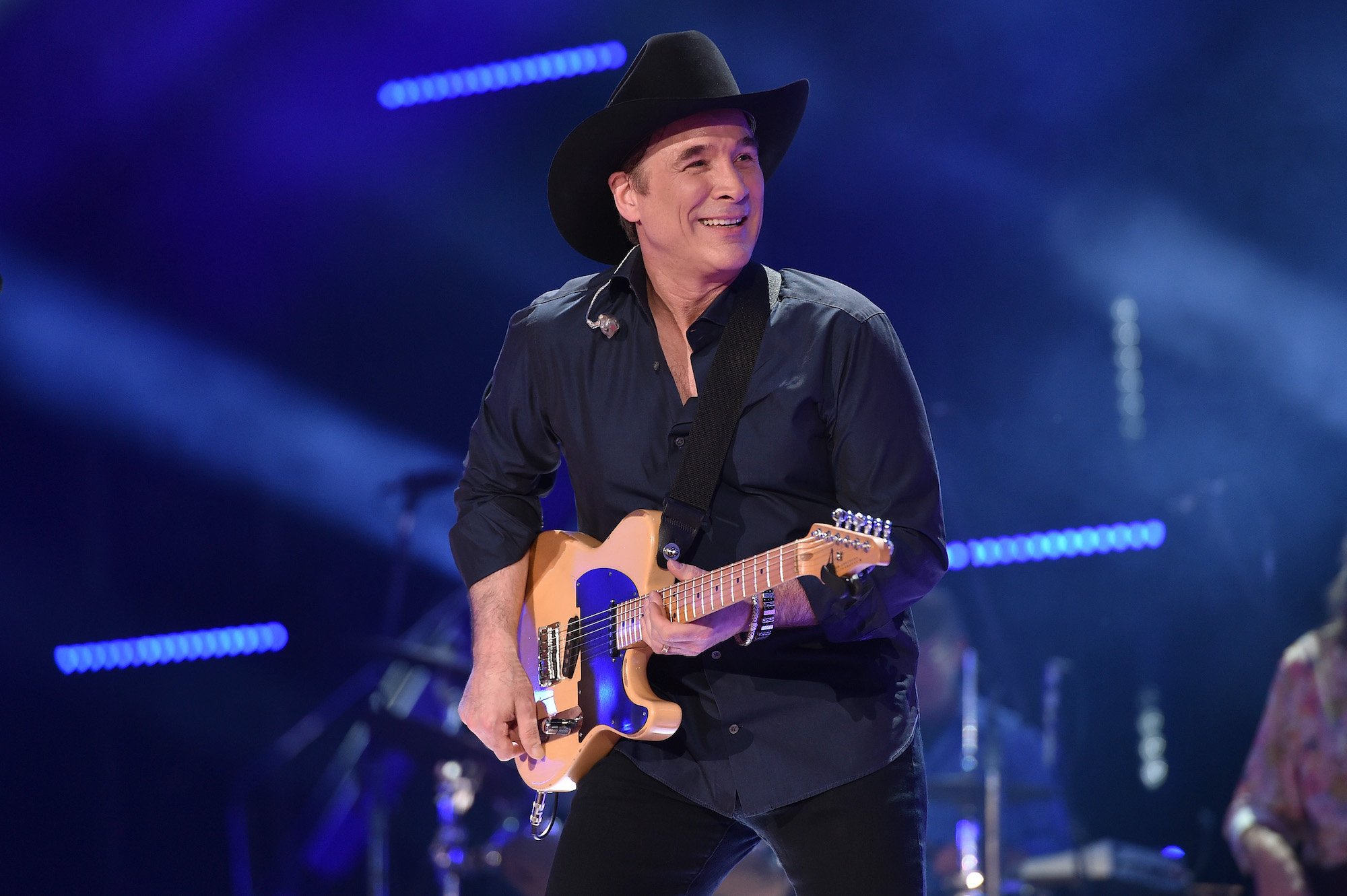 More than 30 years later, the "Like the Rain" singer has 46 singles under his belt, 13 of them skyrocketing to the number one spot and another 15 hitting the Top 10 of Hot Country Songs. The 59-year-old singer is still touring, this time around with his wife. After a highly successful career, Black has amassed a substantial net worth to enjoy his comfortable lifestyle in Nashville.
Clint Black's career in country music
The country singer wears a lot of hats, in addition to his trademark black Stetson cowboy hat. He is not only an accomplished singer-songwriter but a record producer, instrumentalist, and actor as well.
Born in 1962 in Long Branch, New Jersey, Black spent his childhood growing up in Texas. He developed a love for music at an early age, writing his first song at 14 years of age. Black learned how to play the harmonica and guitar and in the early '80s started landing gigs in local coffee shops and nightclubs.
In 1988, after collaborating with Hayden Nicholas, he caught the attention of ZZ Top's manager, Bill Ham. RCA Nashville signed him to a record deal, and the rest, as they say, is history. The release of his debut album in 1989 achieved phenomenal success.
According to All Music, within six months, Killin' Time went gold. Black was named Best New Male Vocalist from the Academy of Country Music and won Best Album and Best Single. To date, the album has sold 3 million copies. Three decades later, the legendary performer has recorded 14 studio albums, eight compilation albums, a live album, and 26 music videos.
The country singer's net worth
The multi-talented musician has spent a lifetime in Nashville, recording, writing honky-tonk songs, and producing hits. Inspired by the likes of Merle Haggard and Waylon Jennings, Black is responsible for bringing country music into the mainstream.
In his spare time, he has appeared in films such as Maverick and Montana Christmas Skies, and also appeared on Trump's reality television series, Celebrity Apprentice.
In 2003, Black wanted to control his song catalog and started his own record label, Equity Music Group. He shut it down in 2008, and several years later, signed a new deal with Thirty Tigers. Today, his songs are released on Hux Records.
According to Celebrity Net Worth, Black has an estimated net worth of $25 million. Most of his money comes from his successful recording career in country music. The "Nobody's Home" singer told Texas Monthly, "It's a thrill to think that maybe when people talk about great country music, I might be included in the discussion."
A life well lived
Black has been married to his wife, Lisa Hartman Black, since 1991. The couple, who share a daughter, is preparing to go out on tour together later this year. The tour is amply named "Clint Black: Mostly Hits & The Mrs."
Not forgetting where he came from, the AP reported that in 2018 Black contributed $328,000 to hurricane relief in his hometown of Katy, Texas. Black also has a foundation that supports the families of fallen soldiers and is an advocate for Rett Syndrome, according to Texas Childrens.
Not one to shy away from the limelight, Black recently appeared with his wife as the first celebrity duo on The Masked Singer.
The "Walkin' Away" performer also hosts Talking in Circles. The show is described as "thought-provoking, one-on-one interviews with Country music artists and celebrities, as only Country music legend Clint Black can deliver. A musician first – Clint goes in-depth to see what makes his friends, colleagues, and contemporaries truly tick."
RELATED: 'The Masked Singer' Fans Are Convinced the Snow Owls Are a Married Celebrity Couple