Clint Eastwood Once Survived an Emergency Plane Water Landing in Shark Territory: 'Everything Went Wrong'
Not only has Clint Eastwood starred in dozens of films as an Academy Award-winning celebrity, but starting in the 1970s, Eastwood also got behind the camera and began directing movies.
Eastwood has sat in the director's chair for blockbuster movies like 1971's Play Misty For Me, 1992's Unforgiven, 2003's Mystic River, and the upcoming 2021 neo-Western drama Cry Macho. And while many of these films are clearly fiction, Eastwood has drawn on his early career and past life experiences for some of his most famous work.
One such movie was inspired in part by a shark-related accident that took place back in the 1950s, right before Eastwood started auditioning for his first acting roles.
Before he was an A-list celebrity, Clint Eastwood served in the military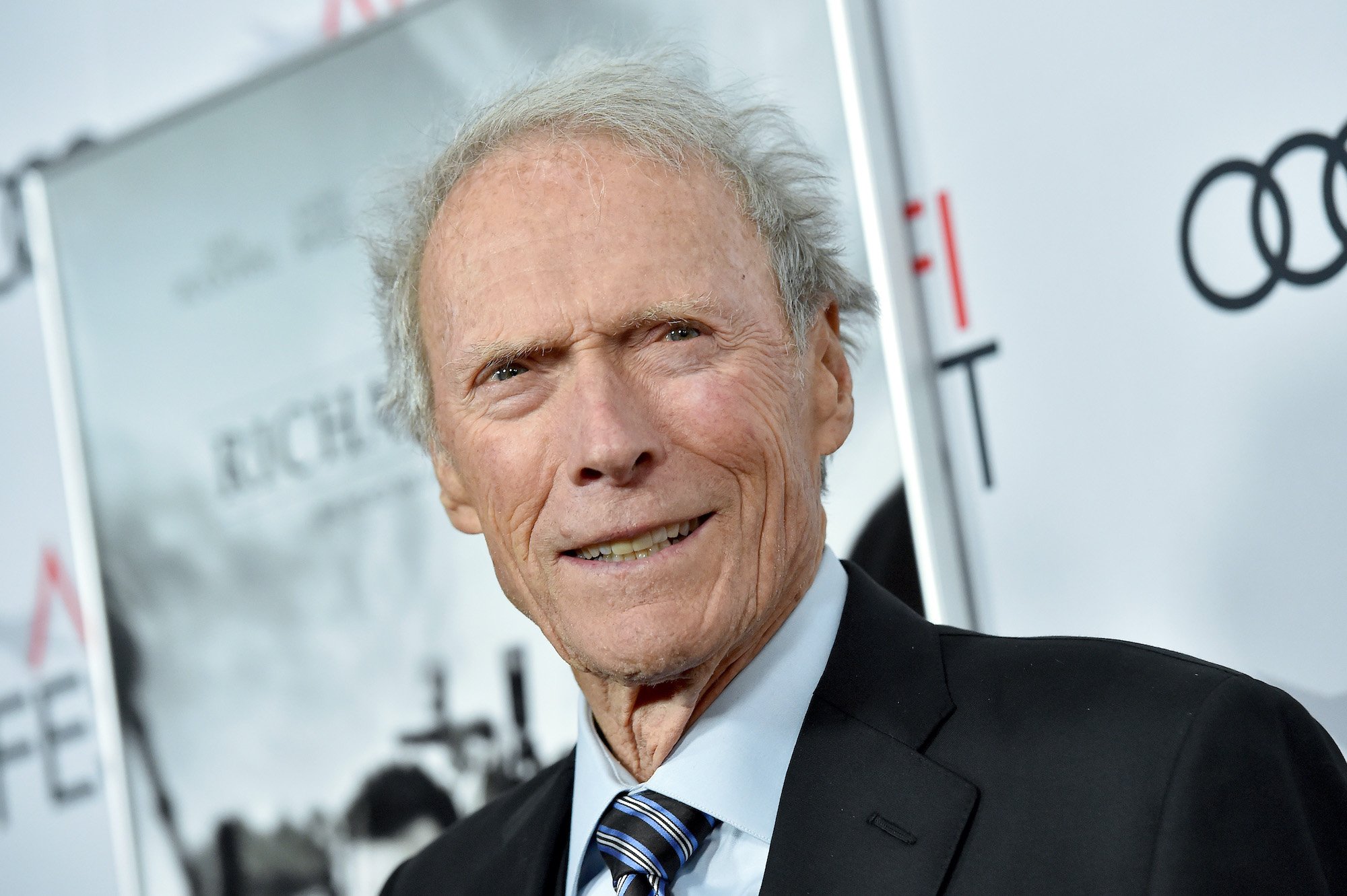 Clint Eastwood was born during the Great Depression, reports Biography.com, and one of his first jobs was as a truck driver. Then, the Korean War broke out in 1950. Eastwood was immediately drafted into the U.S. military, disrupting his initial plans to go to school at Seattle University.
"Eastwood was sent to Ft. Ord in California for basic training," reports Military.com. "He lucked into a job as a swimming instructor and remained at Ft. Ord. He worked nights and weekends as a bouncer at the NCO club."
Eastwood remained stationed at Fort Ord until the war was over in 1953. Needing to get back to Seattle from California, he decided to catch a military flight. "In those days, you could wear your uniform and get a free flight," Eastwood told The Mirror. "On the way back, they had one plane, a Douglas AD, sort of a torpedo bomber of the World War II vintage, and I thought I'd hitch on that."
That flight did not end well for Eastwood or any of the other passengers on the military aircraft. 
Eastwood's flight to Seattle crashed into the ocean
The military flight might have been free for Eastwood as a military veteran, but he paid for it another way when the plane smashed into the Pacific ocean. 
"Everything went wrong," Eastwood recalls in his interview with The Mirror. "Radios went out. Oxygen ran out. And finally we ran out of fuel up around Point Reyes, California, and went in the ocean." 
The weather was not an ally for Eastwood. "It was stormy," said Eastwood in a report by The Telegraph. "I remember thinking, 'Well, 21 is not as long as a person wants to live.'" 
Eastwood and the other passengers on the doomed flight began the long process of swimming to land, but the time of day didn't help matters. "We went down at about 4 o'clock in the afternoon," Eastwood told the Hollywood Reporter. "I could see the Marin County coast from a distance. I don't know how far it was — it seemed like 50 miles, but it was probably a mile or two. Then it got dark. It was quite a way into nightfall before we reached it."
Eastwood and the rest of the crew made it safely ashore. Years later, Eastwood discovered something terrifying about the ordeal that he says might have changed the situation dramatically: "I found out many years later that it was a white shark breeding ground," he told The Mirror. "I'm glad I didn't know that at the time or I'd have just died."
Eastwood's plane crash gave him insight into one of the movies he directed
In 2016, Eastwood directed Sully: Miracle on the Hudson. The movie, based on a true story, starred Tom Hanks as Chesley "Sully" Sullenberger, a real-life pilot who safely landed US Airways Flight 1549 on New York's Hudson River after the plane's engines failed.
Many people wanted to turn the story of US Airways Flight 1549 into a movie, but they didn't know how to handle the storyline or how to accurately portray the emotions of the passengers and crew as the plane crashed. The project caught the attention of Eastwood, who was able to draw on his own experiences surviving a plane crash. 
"It [gave] him a unique insight both into the experiences of the passengers and crew, and the vital split-second decisions of Captain Chesley 'Sully' Sullenberger," explains the Hollywood Reporter. "I suppose having been in a similar situation as the pilot I would have chanced a water landing rather than go someplace where there's no runway," Eastwood told the outlet.