Clive Standen Shares Epic Image of Rollo From 'Vikings', Fans React
The hit series Vikings wouldn't have been the same without Rollo (Clive Standen), the main character Ragnar Lothbrok's (Travis Fimmel) brother. The actor who plays him recently shared an epic image of Rollo, and fans couldn't help but react.
Who is Rollo in 'Vikings'?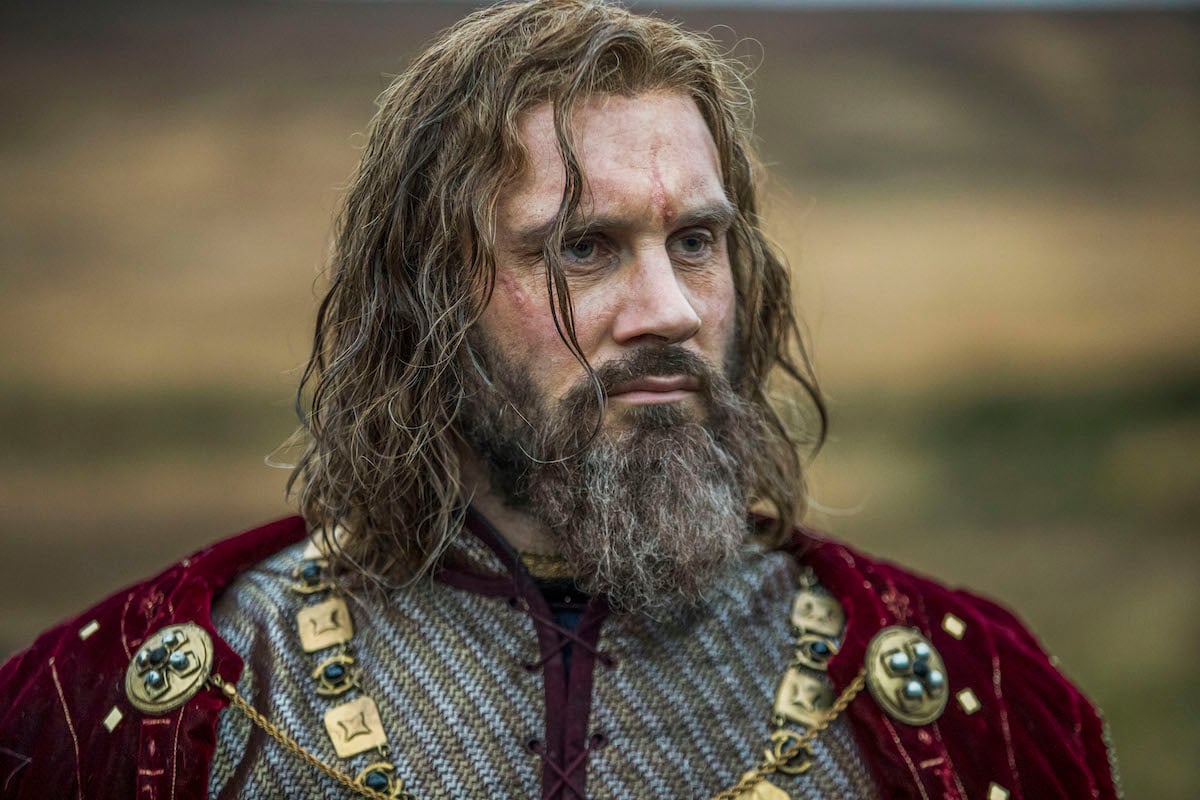 Rollo is the older brother of Ragnar. From the beginning, he always competes with his brother in all things, even when it comes down to the woman they both love, Lagertha (Katheryn Winnick), Ragnar's wife. 
He's completely troubled and preoccupied with finding power and prestige, which he eventually achieves. He is with his brother in the first-ever raid on England, but his name doesn't spread like Ragnar's. He grows bitter and resentful of his brother, wishing for more from his life.
Jealous of Ragnar and easily tempted, he betrays his brother when he teams up with Jarl Borg (Thorbjørn Harr) in a battle against Ragnar and King Horik (Donal Logue). Although Rollo surrenders, the damage is done between them, and it takes a long time for Ragnar to trust him again, although he has Rollo's life spared. Rollo finds himself in Ragnar's good graces again when he saves Ragnar's family when Borg attacks and usurps Kattegat while Ragnar is away.
Rollo becomes a duke
Rollo is also there in the first raid on Paris as well in season 3, which is successful. Rollo offers to stay behind in the winter camp, as the Vikings plan to raid there again. Ragnar is badly wounded at the time, and he is unable to stop his brother from staying. As soon as they leave, Rollo makes a pact offered to him with Emperor Charles (Lothaire Bluteau) to help Paris defend against the next Viking attack. In exchange, he marries Princess Gisla (Morgane Polanski), the emperor's daughter, having three children with her. Rollo becomes the Duke of Normandy, killing the remaining Vikings in the camp. He seems to have no problem betraying his brother, which isn't that surprising considering he's done it before. He successfully propels the next Viking attack, and he even fights his own brother.
Rollo sees Ragnar's sons again, even raiding with Bjorn (Alexander Ludwig) and Hvitserk (Marco Ilsø). He also sends troops to aid Ivar (Alex Høgh Andersen) in winning back Kattegat from Lagertha. Rollo then returns to Kattegat, asking Lagertha and Bjorn to return with him to Frankia, but they decline even after Rollo tells Bjorn that he's his real father, something Lagertha denies. The last Rollo is seen is in season 5B, and he sadly doesn't return for the final season.
Clive Standen shares epic image of Rollo from 'Vikings'
A few days ago, Clive Standen shared an epic image of his on-screen counterpart from a scene from the season 2 premiere. Rollo rides on his horse, whose head can be seen in the shot. Rollo sports his usual beard with his long locks pulled back. He's wearing an outfit with fur on his shoulders. He looks more than serious in the image with a scar on his face as he rides off toward war with his brother. It's typical Rollo, all seriousness and ambition. The image also has the word "Rollo" written across it as well. 
Standen captioned the post, "Always remember to kick a**…Its far more gratifying than kissing it. ##rolllikerollo #Vkings."
Fans react
Fans obviously had thoughts about the post on Instagram. Over 128,000 people liked the post and over 1,900 commented on it at the time this article was published. The love is real for this character from the iconic series. One fan says Standen "literally owned" the "character."
"You literally owned this character man. 👑 Makes me wanna re-watch it all," they said.
A fan wonders how it's possible to "love and hate a character," and they can't be the only ones who have ponded such a question. "How can u love and hate a character at the same time? 😂😍❤️🔥🔥," they asked.
Other fans had comments like, "Rollo, The Man❤️🔥," and "Rollo takes my heart 💘💘💘💘."
Another fan says Standen actually "brought" the character "to life." It's become a role that Standen is synonymous with, and we can understand why.
"He was such a fantastic character that you brought to life with such amazing power and presence," they said.
The love for Rollo is strong, and one fan describes him as their "favorite character," and it's clear to see why. "My unforgettable favorite character 😍," the fan added. 
"Always remember you!" a fan said. "My Rollo ❤️."
Some fans miss the character who many were hoping to see before the series concluded. "I miss you 😢😍," a fan said, while another says, "Oh how much I miss Rollo 😍😍."
Another says, "Number one of Vikings: ROLLO.❤️,"
A fan calls Rollo a "traitor," which he really is to his brother on more than one occasion. "F****** traitor! 🔥," adding the comment, "But great actor 😍."
Fans have a lot of comments about the image of Rollo shared by Clive Standen.