How Close in Age Are Kourtney Kardashian's and Travis Barker's Kids?
Kourtney Kardashian and Travis Barker may be one of today's most loved-up celebrity couples. The reality star and the Blink-182 drummer began dating in late 2020 and have since proven to fans that they are head over heels for each other. Things seem to have gotten pretty serious; so serious that fans think Kardashian and Barker may be near an engagement or even a pregnancy.
Kardashian and Barker each have their own children with their exes. How close in age are the kids, and how do they feel about the possibility of a blended family?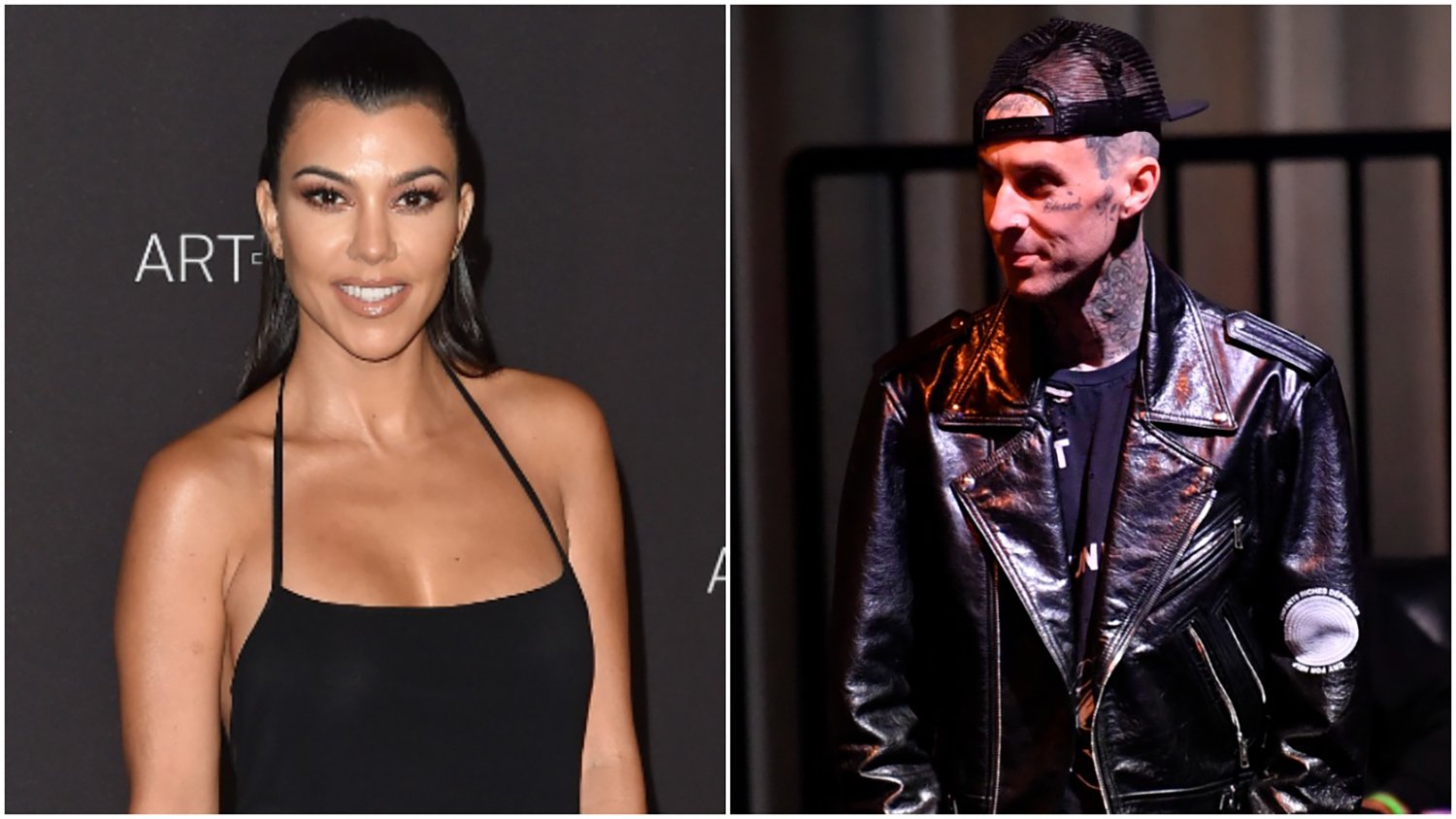 Do Kourtney Kardashian's and Travis Barker's families get along?
As it turns out, the friendship between Barker's and Kardashian's children may have been what brought the couple together. A source revealed to Us Weekly in January 2021 that their kids often hung out together because the families lived in the same neighborhood.
"Travis and Kourtney's kids are very close," the source said. "Their kids' friendship had Kourtney and Travis spending a lot of time together."
Meanwhile, Barker's kids have also gotten along quite nicely with Kardashian. A source told E! News that Kardashian, who recently spent time with Barker's kids on a beach trip, has bonded with them.
"Kourtney has become very close with Travis' kids recently, especially when it comes to Alabama," the source revealed, adding that Kardashian has invited Barker's daughter over for "Pilates and lunch."
The source continued on to say that Alabama and Landon, Barker's son, know that they can lean on Kardashian for advice. At the end of the day, the kids just want to see their parents happy.
How old are Kardashian's and Barker's kids?
Kardashian shares three kids with ex-boyfriend Scott Disick. Their oldest son, Mason, was born on December 14, 2009. The couple then welcomed daughter Penelope on July 8, 2012, followed by son Reign on December 14, 2014. Disick and Kardashian ended their relationship many years ago, but the two remained dedicated co-parents and maintained a healthy friendship.
Both parents have moved on to other relationships. However, Disick has been open about experiencing jealously when Kardashian dates other people, especially Barker.
Meanwhile, Barker and his ex-wife, Shanna Moakler, share two of their own children. They first welcomed Landon on October 9, 2003. Then, they welcomed Alabama on December 24, 2005. Barker has also gotten close with his stepdaughter, Atiana De La Hoya, whom Moakler shares with her ex Oscar De La Hoya.
Kardashian's kids may be slightly younger than Barker's, but it seems the two families have already blended beautifully.
Fans think the couple might welcome their own child soon
Could another child join the family soon? A source told OK magazine that Kardashian has changed up her routine a bit, which may be a sign that she and Barker are expecting a baby soon.
"The buzz is Kourtney could be pregnant because she's showing all the signs," the source said. "She's relaxed her gym routine and [is] not bothering to count calories."
Another clue can be found in Kardashian's recent purchase of a $10 million home in Palm Springs, California, according to the source. It's not clear if the Poosh founder bought the home to move in with Barker and his kids, but the source said that there is "enough space" for both families.
"But they've both been open about wanting to be parents again — and could be announcing the happy news sooner rather than later!" the source added.
RELATED: Kourtney Kardashian and Travis Barker: Here's Why Fans Think They're Engaged