'Club MTV' is Back Tonight With Keke Palmer, Liza Koshy, Pauly D, Downtown Julie Brown and More
At this point, late nights in quarantine are more than just binge sessions, reruns, or board games. Flip to your favorite channel or hop online and you can join parties and be entertained by some of your favorite stars.
If you're in the mood to dance, then one of the virtual places you can go tonight is your TV screen. MTV is getting in on the action by reviving one of its old shows, Club MTV, and special guests are in the lineup.
Tune in for a one-night only experience that will bring together Keke Palmer, DJ D-Nice, John Legend, Jeezy, Jeannie Mai, Tiffany Haddish, and more.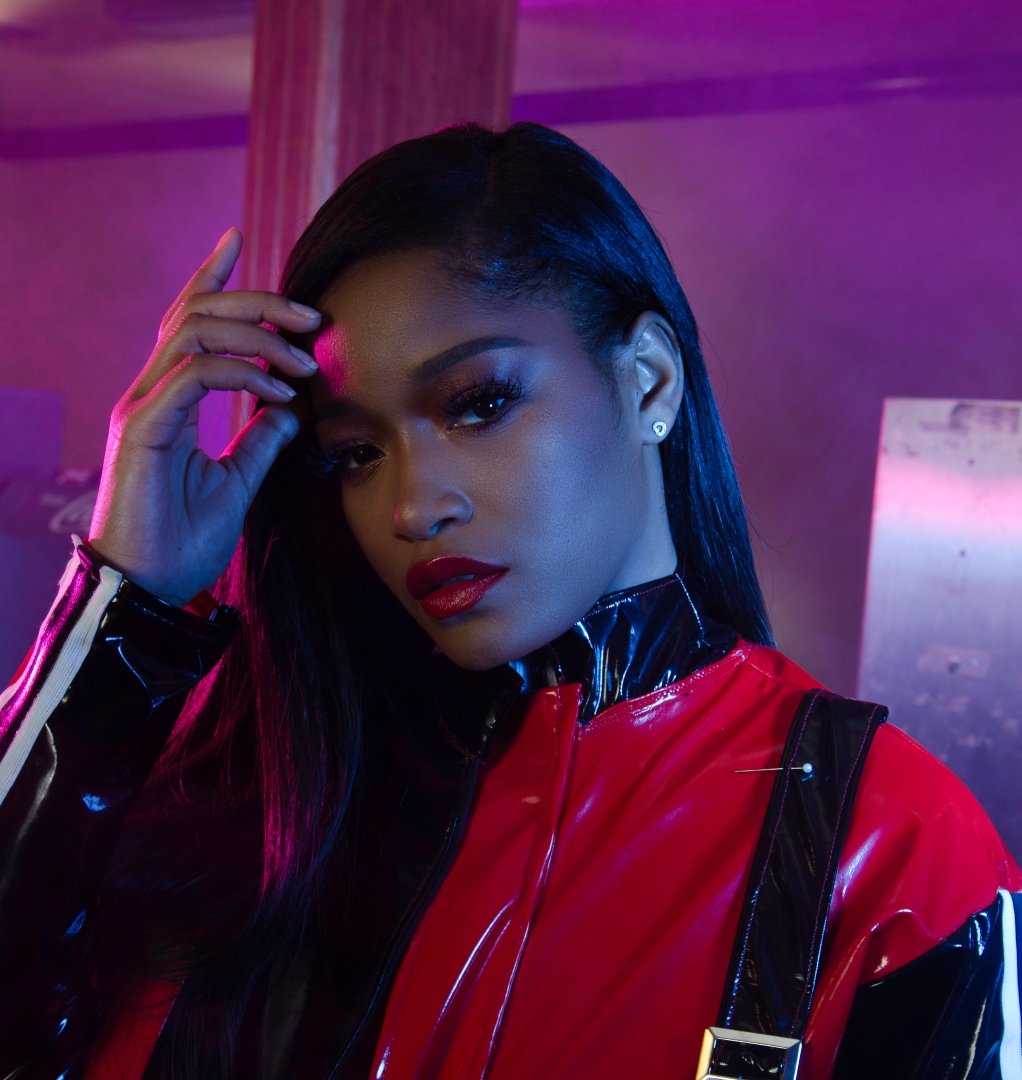 What is 'Club MTV'?
During the '80s and '90s, MTV was peak music television. Besides playing videos for hours on end, the network interviewed artists, had genre-specific series like Yo! MTV Raps, made household names out of MTV VJs, and gave the world Club MTV.
Hosted by the famous Downtown Julie Brown, Club MTV was similar to shows like Soul Train or American Bandstand with a teen/young adult audience.
Filmed in New York nightclub The Palladium, the vibe was just that – nightclub. If you tuned into Club MTV you might have seen acts such as The Cover Girls, Tone Loc, The Ramones, Salt-n-Pepa, or New Kids on the Block.
Not every episode featured a performance, and the crowd would either dance to a music video or songs playing on the sound system. The show aired from 1987 to 1992.
Who's appearing on 'Club MTV' 2020?
On April 25, Keke Palmer and DJ D-Nice are hosting a special episode of Club MTV, something the network is touting as a TV event that hasn't been done in 30 years. The best part? It's a virtual party and donations will go to charity through MTV's #AloneTogether initiative.
According to the press release, proceeds will go to the Save the Music Foundation, an organization that provides advocacy, music education, and instruments for underserved communities.
"As a part of the #AloneTogether campaign, fans will be encouraged to #DanceTogether and donate to benefit Save The Music. The music education nonprofit is working rapidly to ensure students in underserved communities severely impacted by this pandemic have access to remote music education. All participants and viewers can donate by visiting savethemusic.org/dance or texting DANCE to 91999."
Additionally, fans can enjoy grooving in their own homes while checking out the celebrities who pop into the "club."
Guests include LL Cool J, Kelly Rowland, DJ Khaled, Common, Jenny McCarthy Wahlberg, Donny Wahlberg, Fat Joe, Nicole Scherzinger, La La Anthony, Rita Ora, Pauly D, Steve Aoki, MJ Rodriguez, Liza Koshy, and 'Club MTV' original host Downtown Julie Brown, and more surprise special guests.
Further, there will be dance challenges during the broadcast, so if you're a TikTok or Instagram user, get ready to create some new footage.
How to watch 'Club MTV'
The one-hour event will air on MTV at 10 p.m. EST/PST and 9 p.m. CST simultaneously on April 25 on MTV, VH1, and MTV2, and will be livestreamed on PlutoTV. Dress up or dress down and have your drinks ready for the affair.