'Clueless' Almost Didn't Happen Because of a Ridiculously Stupid Reason
Though it's been over 20 years since Clueless released in theaters, the film isn't going out of style anytime soon. In the two decades since Alicia Silverstone's Cher Horowitz debuted, the film has only gotten more popular. In fact, Clueless is often considered to be a cult-classic. Fans are constantly quoting the film and emulating the incredible outfits that they see in the movie. As Clueless received and retained tons of popularity, it's hard to believe the film almost didn't get made.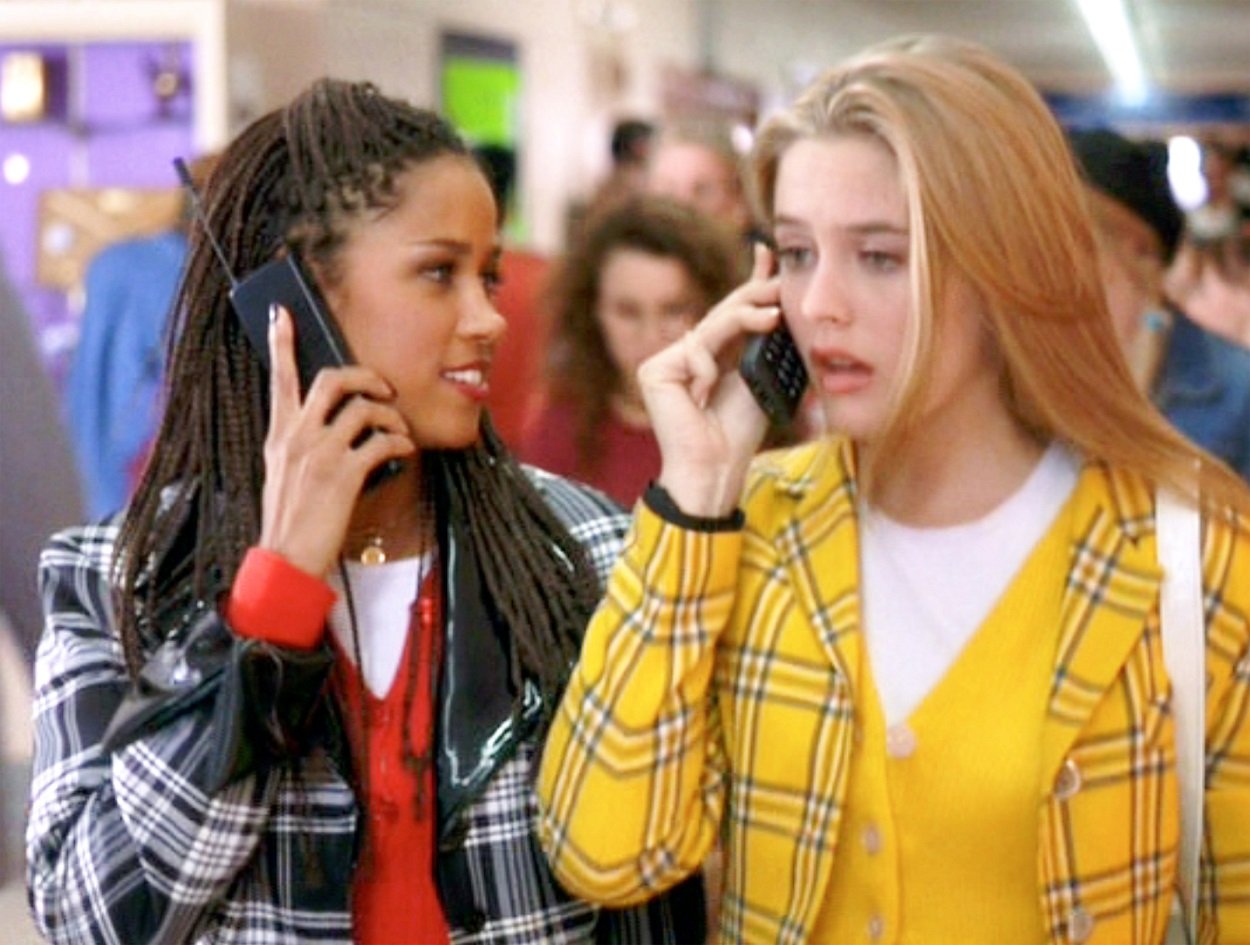 When Clueless released back in 1995, it was a huge success at the box office. The film made a whopping $56.5 million in theaters and made Alicia Silverstone (who played Cher) an overnight celebrity. Funnily enough, Silverstone had no idea that the film was going to be so popular. For her, it was just another cool movie on her resume.
Alicia Silverstone had no idea how big the movie would be
"I had no expectations for the film I was just doing another movie," Silverstone shared in an interview with Vogue. "So when it came out I remember having to do a press tour. I don't think I'd ever done anything like that on that level before. I was in New York very excited. I remember getting a phone call from [Clueless producer] Scott Rudin. He had never called me before. And he called because the movie had opened and he called me to tell me that it was a huge success and congratulations."
RELATED: Alicia Silverstone Will Never Be 'Sick' of 'Clueless'
But even though Clueless performed brilliantly at the box office, there was a lot of speculation that it wouldn't. In fact, Silverstone admitted that the film nearly didn't get made at all. Apparently, the studio was skeptical that people wouldn't be interested in the film for one, ridiculously stupid reason.
'Clueless' almost didn't get made
"Clueless almost didn't happen because the studio thought no one was going to see it because it was about a young girl," Silverstone confessed. Fortunately, the studio got on board once Rudin was involved. "And then I was in Paris making a film and I got this really long fax from Amy Heckerling (who wrote and directed the film) saying we've taken the project to Scott Rudin and then we were… I somehow was in rehearsals."
Cher's iconic, yellow, plaid, outfit was almost a completely different color
Fortunately, the studio came to their senses and once the film hit theaters it was crystal clear that many people were interested in a movie about a young woman. In her interview with Vogue, Silverstone also revealed another shocking tidbit of information about Clueless. Apparently, Cher's iconic, plaid, yellow, outfit could have been a completely different color. The costume designer had other versions in both red and blue. But the costume designer and the director both felt that yellow was the most appropriate choice for the scene.
'Clueless' will forever be a classic 90s film
Honestly, we can't imagine Cher sporting her most iconic outfit in another color. The yellow perfectly represents Cher's sunny disposition. Furthermore, we can fathom that the studio almost didn't make such a classic film. Clearly, Clueless proved that stories about young women (and women in general) will never go out of style.