'Clueless': Alicia Silverstone Had So Many Costume Changes, She Thought It Was 'Hell'
Alicia Silverstone had a ridiculous amount of outfit changes while she was filming Clueless. In fact, she had so many she thought it was "hell" at the time.
It's been 25 years since Clueless captured the hearts of American teens, but it's just as beloved now as it was when it first premiered. There are plenty of things to love about Clueless, which has become a cult classic. But, one thing that always stands out about the film is the incredible fashion that is woven throughout. Alicia Silverstone's character, Cher Horowitz, in particular, donned outfits that would make any fashionista drool. But, the experience was actually lost on Silverstone at the time.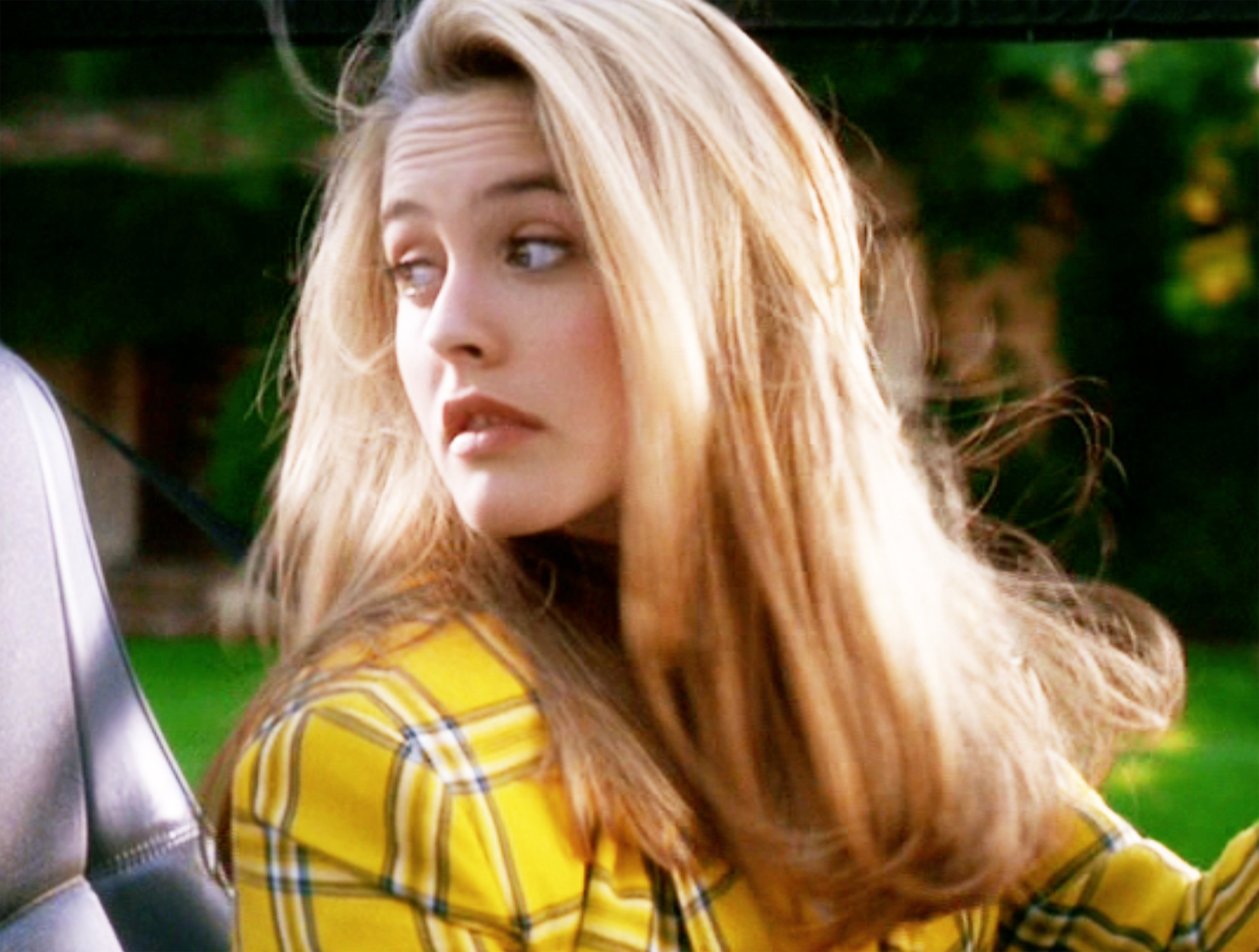 From Ralph Lauren to iconic vintage finds, Cher's virtual closet was something out of a dream. Since Silverstone's character was a Beverly Hills trust fund baby, the budget for Clueless' costume designer, Mona May, was next level. And while some actors would love the opportunity to wear a bevy of designer outfits, Silverstone wasn't thrilled by the incessant costume changes.
'Clueless' star, Alicia Silverstone, had zero interest in fashion
In a recent interview with Vogue, Silverstone admitted that she couldn't have been less impressed with fashion in her teenage years when she shot the movie Clueless. In fact, she was raised to believe that a vested interest in fashion was a vapid and shallow characteristic, so she shied away from gushing over the incredible outfits in Clueless. Now, of course, she can understand how important fashion was to the movie. But, at the time, all the costume changes were nothing more than a nuisance to her.
"Every costume is so brilliant. But what's funny is that that's how I feel now. At the time I was so annoyed because my fashion sense was so bleh," Silverstone shared about her experience filming Clueless. "As I get older I appreciate wanting to look and feel good. But, when I was a kid, I didn't feel that way or even understand it because I just didn't care. I wasn't trying to be cute, I was just trying to survive," the actor confessed.
Silverstone had 64 costume changes in 'Clueless'
Silverstone also shared that there were an astronomical 64 costume changes in Clueless and she didn't enjoy being fitted for all of them. "I left every fitting thinking 'Oh my god, this is hell.' I knew it was my job but I would just go 'Do we HAVE to try on another outfit?' Don't get me wrong I was very professional and would totally do my job. I'd just stand there for hours and let them dress me up like a doll. But I didn't quite get it," Silverstone shared with the publication.
Funnily enough, Silverstone developed a very close relationship with May after Clueless finished filming. Now, Silverstone has a better understanding of how important May's work was to the film but, at the time, she admits that she was often vexed with the costume designer.
The 'Clueless' cast member got annoyed with all the outfits
"I remember thinking God she's SO annoying. She was always all over me and yelling from off-camera. Hold your tummy in! You're creasing the fabric! She was always touching me! Everyone was always touching me and I was just so over it. Every day I'd just get frustrated thinking 'Why is there so much fuss around these stupid clothes?!' Then I saw it. I was like Oh my god, that's why, because it's brilliant. Just genius," Silverstone admitted. We're glad that Silverstone eventually came around to May's way of thinking. More importantly, we're glad May was as meticulous as she was because Clueless just wouldn't be Clueless without all the amazing outfits.