C.M. Punk Added This Line to 'Heels' That Revealed the Unseen Side of Pro Wrestling, Creators Say
Heels isn't just a show about wrestling. It also has some actual wrestlers in the cast. WWE superstar C.M. Punk guest stars on episode 3 of Starz's wrestling drama. He won't be playing himself though. He'll be acting as another wrestler named Ricky Rabies.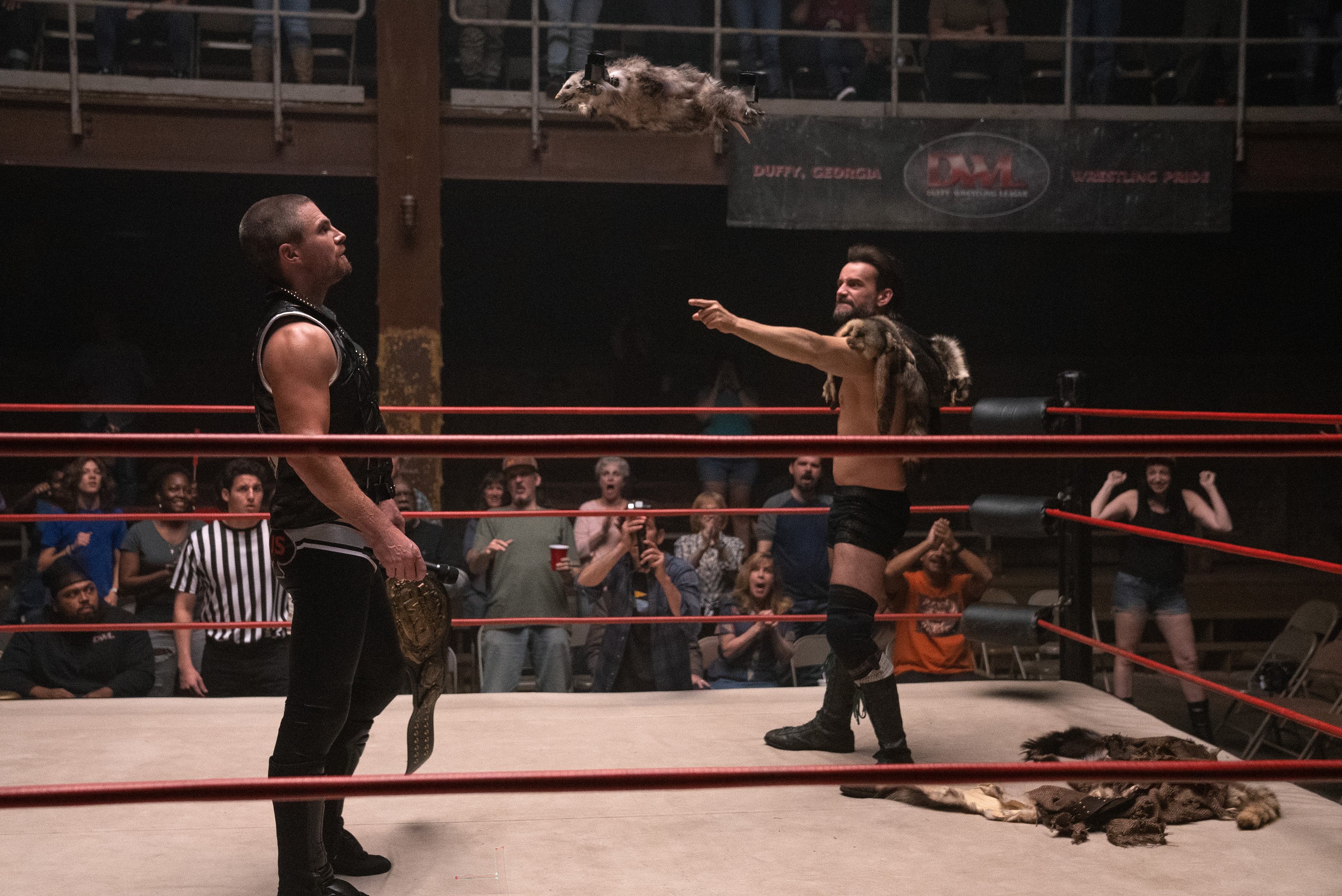 Heels creator Michael Waldron and executive producer Mike O'Malley spoke to reporters by Zoom on Aug. 3. They discussed C.M. Punk, aka Phil Brooks' contribution to Heels. In addition to his performance, they said, Brooks ad libbed a line that spoke to the entire point of their show. Heels airs Sunday nights on Starz. 
How C.M. Punk ended up on 'Heels'
O'Malley said Waldron had the connection to C.M. Punk. Waldron and Brooks were friends so when they wrote the role of Ricky Rabies, Waldron asked Brooks. Brooks happily agreed.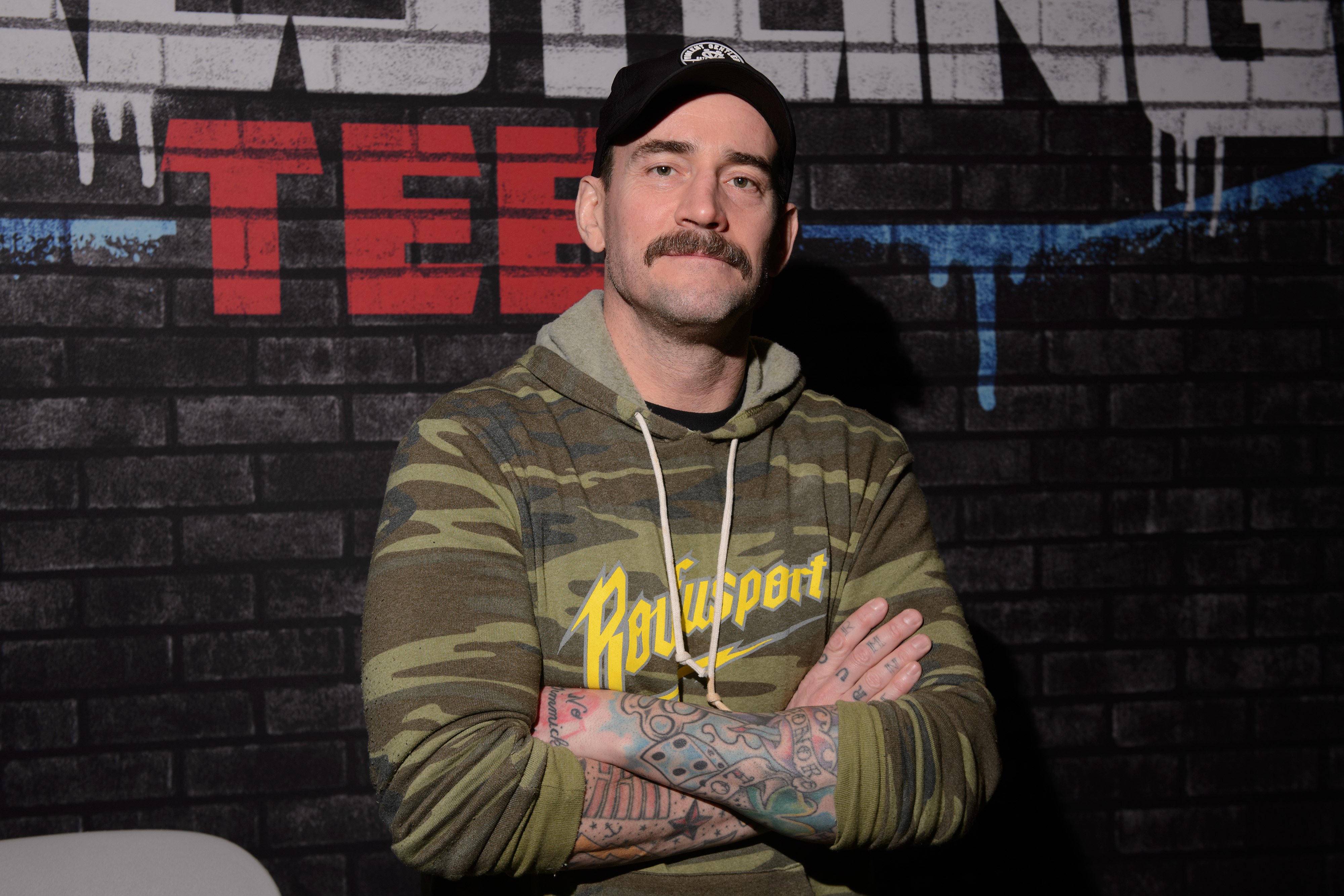 "What I think Phil is about when you meet him is he just has a lot of heart and a lot of sincerity and he's just very genuine," O'Malley said. "And he's a deep guy. That was what we wanted to portray in the story that Michael had come up with years ago, this idea that these guys go from town to town performing at different promotions. To do that, you have to be somebody who works well with others, who remembers people's names, who expresses appreciation for people and what it is they do because it really is a handshake business. It's a relationship business."
C.M. Punk summarized 'Heels' with this line 
On Heels, you'll see Jack Spade (Stephen Amell) face off against Ricky Rabies in the ring. However, the show will capture the behind the scenes camaraderie, even between wrestling heels. 
"There was a moment where we realized because of the way that Phil was playing it sort of behind the scenes at the DWL, he ad libbed a line about 'Hey, thank you so much for putting food on my table. I really appreciate it.'" O'Malley said. "That connection of sincerity between two men happens all the time between guys, but you don't see it. You don't often see it in film and television. Doesn't make anybody uncomfortable. It's just like hey man, really appreciate you. You're helping me put food on my table and it comes from the heart."
Amell's character will return Ricky's gratitude. They're all in it together to make money in the DWL.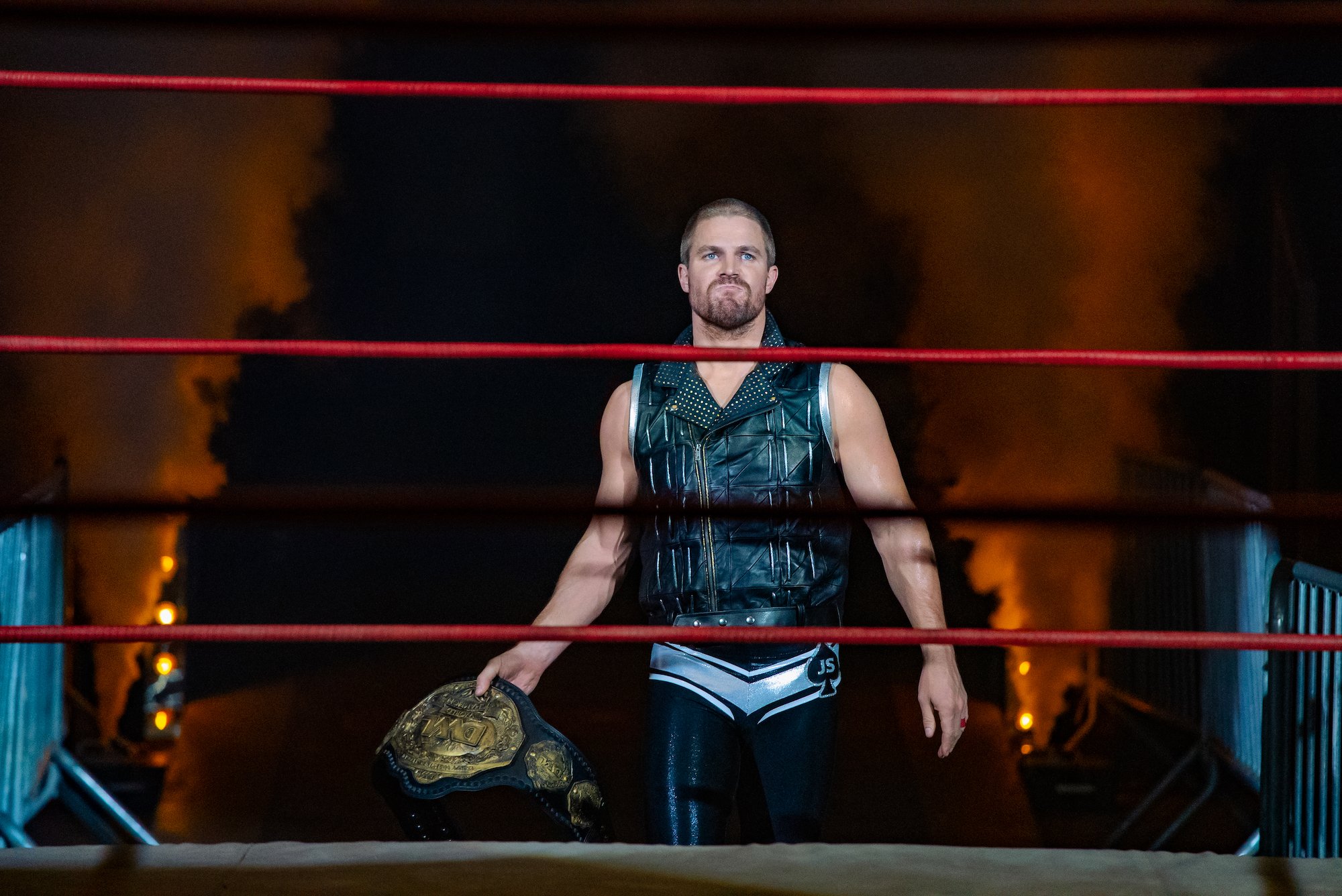 "Jack's like, 'You're helping me,'" O'Malley said. "That is what I loved about what he brought. Other than obviously him just being a part of it and saying he'd be on the show was an endorsement of what we were doing and we love that."
What you see on WWE translated to 'Heels'
C.M. Punk did not disappoint Waldron when he showed up for the episode. 
"Phil's the best, such a good dude," Waldron said. "You can see the same work ethic that led to him clawing his way out of the indie scene to becoming the top superstar in the WWE, that is exactly what he brings to his job as an actor is just such an amazing work ethic. He's such a natural performer and charismatic actor. What was really exciting was just to see what a cool guy he was and how much fun he was to work with."