CMT Music Awards: Why You Won't See Luke Combs Performing This Year
Luke Combs had another epic year in 2021: He had three hit No. 1 singles from one album, including "Better Together," "Forever After All," and "Cold As You." In 2022 he's built on that momentum with a chart-topping new hit, "Doin' This," an ode to the love of performing his music, whether it's on the Grand Ole Opry stage or a no-name dive bar. 
Typically you'd expect to see such performers make appearances on the awards show circuit. After all, the singers with the most cachet on country radio will attract viewers. However, if you're tuning in to the CMT Music Awards on April 11, you won't see Combs on stage. Here's why. 
Combs had COVID when he was supposed to tape his CMT Music Awards performance with Kane Brown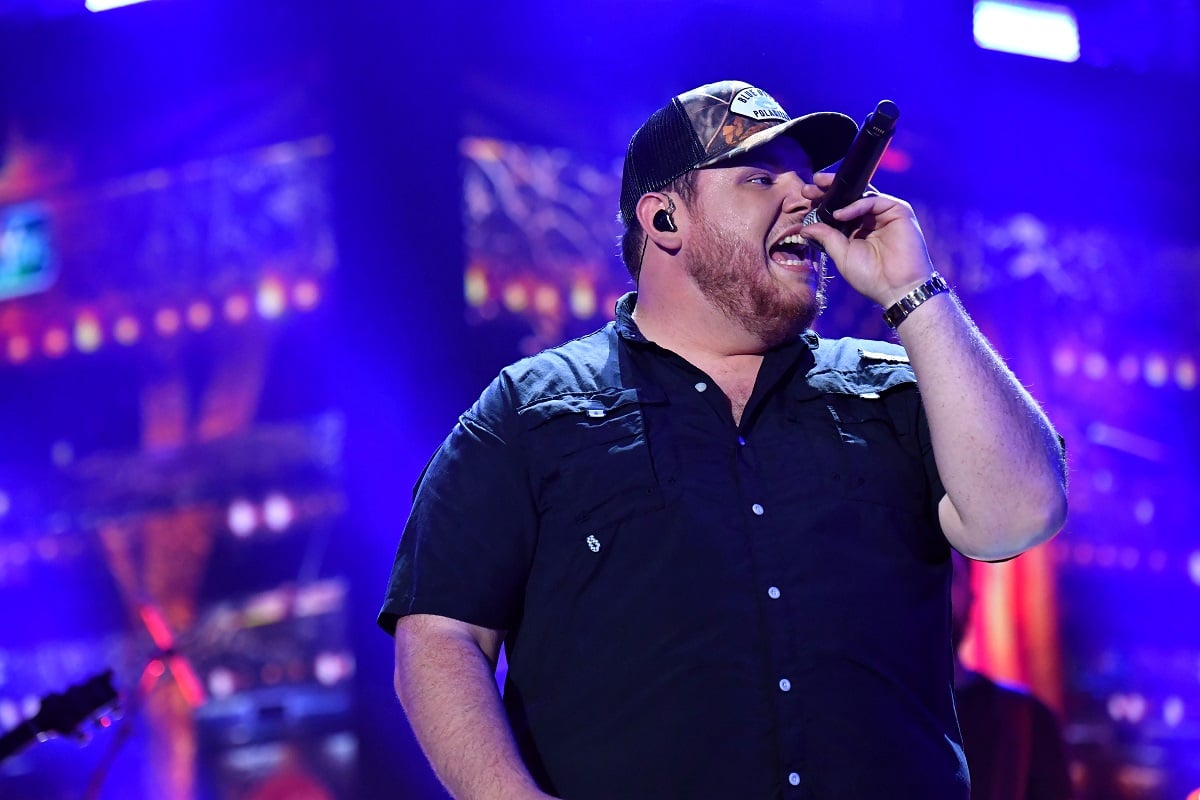 Though the CMT Music Awards air live on Monday, April 11, 2022, the broadcasts often have a few pre-recorded segments as well. Combs was slated to appear in a performance with Kane Brown in one of those. But on March 24, when the two were supposed to record the event, Combs was quarantined after testing positive for coronavirus (COVID-19). 
"Unfortunately, Luke Combs won't be with us tomorrow," a CMT spokesperson said per Billboard. "He is quarantined with COVID. He's bummed to miss seeing everyone!" Old Dominion pre-recorded a performance that will air instead. Combs did not make any comment about the illness otherwise. 
Combs is nominated for multiple CMT Music Awards
Combs' music is incredibly successful on country radio: Every single he has released since his debut with "Hurricane" in 2016 has hit No. 1. Over the course of his career so far, that's totaled 12 No. 1 tracks through 2021, according to Strings and Spurs. The "Beautiful Crazy" singer is currently wrapping up tour dates this spring. He has additional stops in Canada scheduled for November. 
Combs isn't a stranger to awards stages, either: He was named iHeartRadio's County Artist of the Year in March, and was named the Male Artist of the Year in MusicRow's Country Breakout Awards in February. 
At the CMT Music Awards, Combs is nominated for Male Video of the Year and Video of the Year, both for his "Forever After All" production. The music video includes actual footage of his wedding to Nicole Hocking Combs from their oceanside ceremony in August 2020 and photographs of the two from their dating history. 
Combs and his wife Nicole are expecting their first child 
Combs had one concert date on April 10 in Florida, according to his website. This might be why he had opted to tape a performance for the CMTs rather than travel to Nashville the next day. However, he might also be sticking closer to home since he and Hocking are expecting their first baby. 
The couple has not shared an exact due date but shared in January that Hocking is due this spring and is expecting a boy. In February, Combs rescheduled tour dates that were originally in late March until November. It's unclear the reason, though it's possible Combs wanted to stay home as Hocking's due date approaches. 
Combs has been palpably excited on his social media pages about raising his "lil dude" with Hocking and aims to be an involved father. He got a jump start on it by bulking up his knowledge of all things baby gear. And he continues to praise his wife throughout the pregnancy. 
If you're still planning to watch the CMT Music Awards without Combs' appearance, you can catch it live at 8 p.m. EST on CBS. It will also stream live and on-demand on Paramount+.