CNN Anchor John King Opens up About Multiple Sclerosis Diagnosis: 'I Was Petrified'
Recently, various celebrities have opened up about their experiences with multiple sclerosis (MS), an autoimmune disease that damages the nerves, thus degrading the central nervous system.
Several high-profile public figures have shared their recovery with the general public.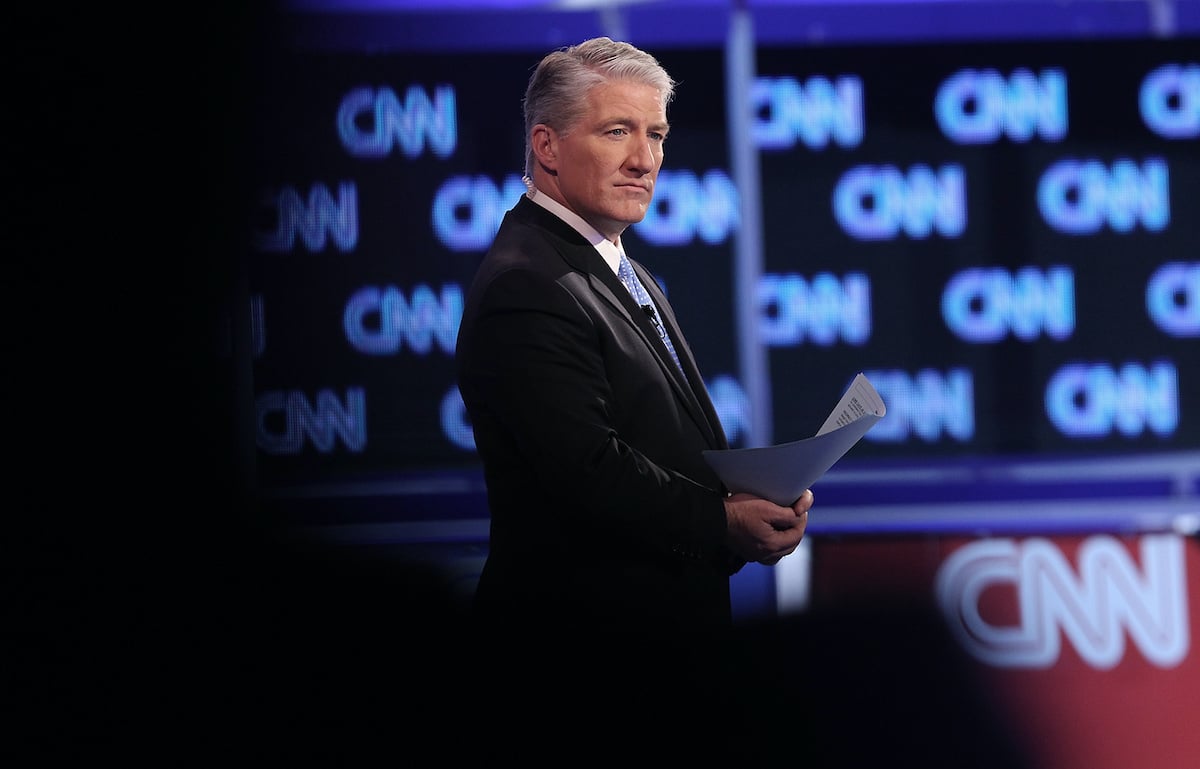 The most recent A-lister to come out with his MS diagnosis is CNN anchor John King. King revealed his diagnosis on-air and later recalled learning about it for the first time.
King is mainly known for his Election Night coverage
King got into journalism in 1985, working for the Associated Press as a writer. In 1991, he was named the agency's chief political correspondent heading the 1992 and 1996 presidential elections.
The renowned journalist joined CNN in 1997, serving as the senior White House correspondent for six years before being named Chief National Correspondent in 2005.
In 2009, King started hosting his talk show State Of The Union, replacing Late Edition With Wolf Blister.
The channel announced that King would be taking Lou Dobbs's timeslot following his sudden resignation.
In early 2010, King announced that Candy Crowley would be taking over from him as the anchor of State Of The Union to start hosting another weeknight show John King, USA.
He was the anchor who confirmed Osama Bin Laden's death to CNN viewers on May 2, 2011.
The following year he moderated a Republican presidential debate. His talk show John King, USA, then got canceled in 2012.
From 2014 to 2021, King has anchored the Sunday morning news program, Inside Politics and has covered many presidential elections throughout his career.
His show, Inside Politics, features a round table of other media members who air out their views of current political topics.
King also appears on other programs such as Anderson Cooper 360° and The Situation Room, sometimes filling in as an anchor.
He received numerous praises for his detailed coverage of the 2020 Presidential Elections coverage.
King shared his MS diagnosis live to bring awareness to COVID-19 vaccines
King shared his MS diagnosis with viewers during a discussion regarding coronavirus (COVID-19) vaccination. King began by informing those watching that he had a secret he wanted to share. He said,
"I am immunocompromised. I have multiple sclerosis. So I'm grateful you are all vaccinated."
King further expressed his gratitude to his colleagues for getting vaccinated, saying that he constantly worries about "bringing (coronavirus) home to my 10-year-old son who can't get a vaccine."
The famed journalist opened up more in the latest issue of People about his MS diagnosis,
"I remember it like it was yesterday. The first look at the MRI and the lesions that look like little dried flowers running up the spinal cord and nerves. I was petrified."
King had chosen to keep his diagnosis a secret but decided to reveal it to raise awareness for coronavirus vaccinations.
Other celebrities with MS
King joins a host of other well-known figures with his latest reveal. In August 2021, Dead To Me lead actor Christina Applegate also shared with her fans on Twitter that she had been diagnosed with multiple sclerosis. The star wrote,
"Hi friends. A few months ago, I was diagnosed with MS. It's been a strange journey, but I have been so supported by people that I know who also have this condition."
The tweet gained traction among fans and fellow stars who congratulated Applegate for her bravery and showered her with support.
One of the people who came out to support the Married… With Children actor was Selma Blair.
Blair has also publicly battled the condition for a while and has detailed her struggles in her documentary and other interviews.
Blair has been remarkably candid about her experience, hoping to show that "there's a need for honesty."