Co-Host Named In Tamar Braxton's New Beauty Show
Tamar Braxton may not have new music but she's coming back to television with a new beauty show. Details of the show are unclear but what is known is that the Braxton Family Values star is bringing her sass to VH1.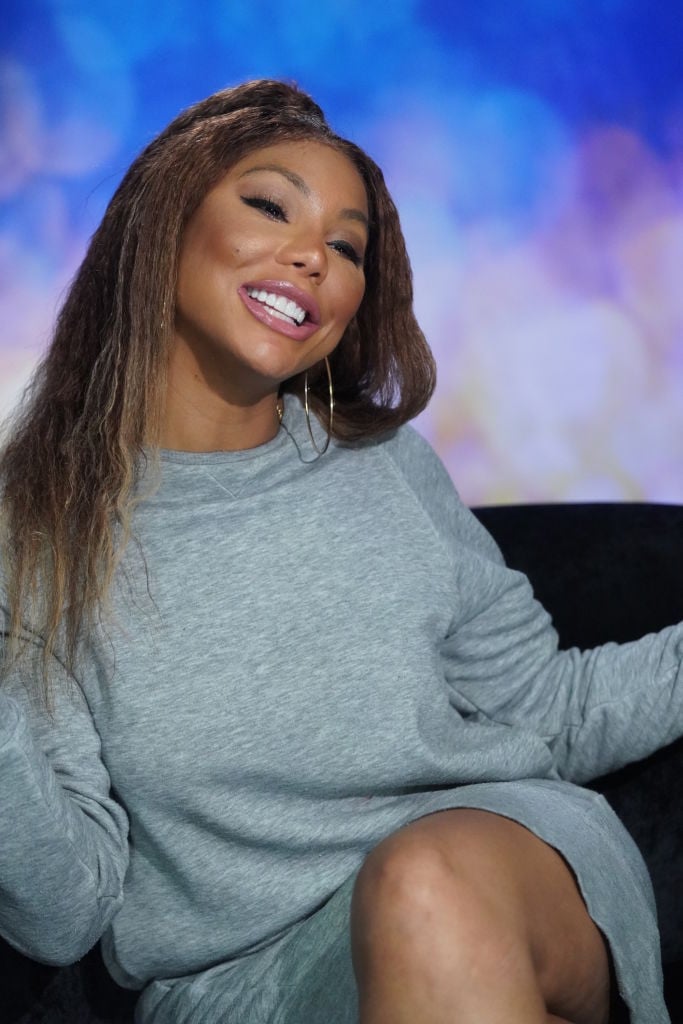 She's adding credibility to the show by enlisting the help of a co-host with renowned celebrity clients and tons of experience in hair and beauty. 
Tamar Braxton lands new beauty show
After Braxton was fired from the FOX daytime talk show The Real, she vowed to return to daytime television. She announced that she was working with Steve Harvey on developing her own talk show, but after several years passed, nothing ever came to fruition. 
"It's not, because of contractual reasons. We couldn't get my network down to kind of free me of that," she revealed when asked what the hold up was. "I'm waiting on my talk show too."
She continued filming her WeTV reality series Braxton Family Values and Tamar & Vince before getting another spin-off on the network to focus on her life post-divorce from Vincent Herbert.
Fans finally received the news they were waiting for when Braxton announced she partnered with VH1 for a different show.
"I have a VH1 show coming up that got picked up for 20 episodes. I'm really excited about it. So they're being a little bit more lenient nowadays," The Jasmine Brand reported in June 2019. Months later, the outlet revealed more details about the show. The untitled beauty competition series was greenlit for production in January 2020.
Celebrity stylist, Johnny Wright, will co-host Tamar Braxton's new beauty show
Details of the show have not been released to the public but The Jasmine Brand announced on March 3 that celebrity hairstylist, Johnny Wright, will join Braxton as a co-host. Wright comes with years of experience in the beauty world and even has some hosting gigs under his belt.
Wright's most famous client is First Lady Michelle Obama. He spoke to The Beauty Experience on how he began working with the former FLOTUS.
"Obama had announced his presidential candidacy two weeks earlier, and he was calling to tell me about an opportunity to style Michelle Obama's hair at a photoshoot for Essence," he explained. "It was the chance of a lifetime." From there, he spent 8 years working side by side with her at the White House.
From there, the Chicago native's clientele grew. He's worked with other stars, including Kerry Washington, Tamron Hall, Janet Mock, Angela Rye, Cynthia Bailey, Regina King, and Queen Latifah to name a few.
He's shared tips on hair care on MSNBC and more recently, The Tamron Hall Show.
Wright hasn't commented on his new gig, but he'll be sure to bring style to the show! The show is set to air this summer.