'Cobra Kai' Creators Hope Anthony LaRusso (Griffin Santopietro)'s Story Doesn't Teach Fans the Wrong Lesson
Anthony LaRusso (Griffin Santopietro)'s storyline has been one of the most gripping and heartbreaking in Cobra Kai Season 4. It's the most involved Anthony has ever been in the show's storyline, partly because both Anthony and Santopietro have grown up enough to handle major storylines. It also leaves a lot of room for Cobra Kai Season 5, but the show's creators hope fans aren't discouraged by it. 
[Warning: This article contains spoilers for Cobra Kai Season 4.]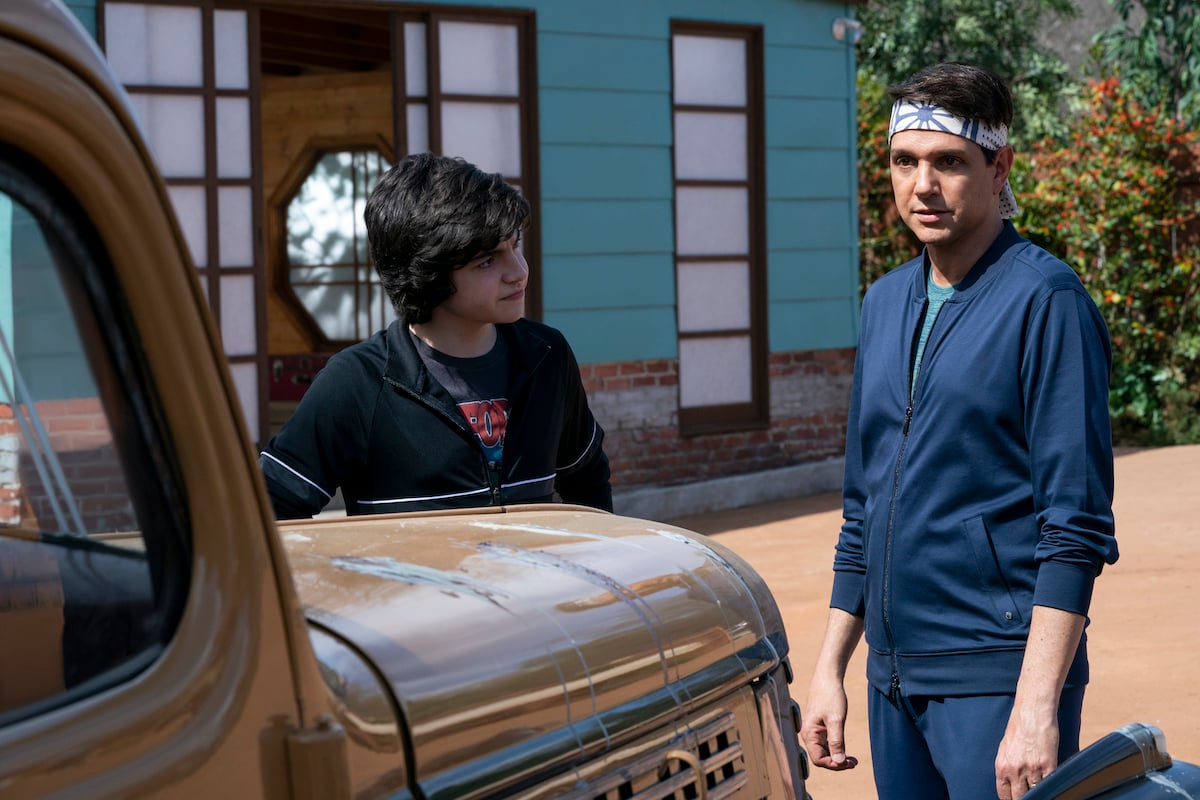 Jon Hurwitz, Hayden Schlossberg and Josh Heald spoke with Showbiz Cheat Sheet over Zoom on Dec. 2. Hurwitz and Schlossberg acknowledged that the consequences of Anthony's season finale actions may be confusing, but they hope fans understand their complexity. Cobra Kai Season 4 is now streaming on Netflix. 
Taking the high road often goes badly on 'Cobra Kai'
Throughout Cobra Kai Season 4, Anthony and his friends have been bullying Kenny (Dallas Dupree Young). Anthony showed some conflicted feelings but still went along with it. By the time he apologized to Kenny in the locker room at the All-Valley Karate Tournament, Kenny did not accept. Now, Kenny has trained in Karate and can defend himself. It feels like history repeating itself from the season 2 high school fight in which Miguel (Xolo Maridueña) showed Robby (Tanner Buchanan) mercy but Robby still attacked. 
"I wouldn't say it always does," Schlossberg said. "I think it's just there's no easy way out sometimes. The message shouldn't be: When you show mercy and are nice, things always go ABC and hurt you."
Anthony LaRusso needs to do more to atone for his treatment of Kenny
In Anthony's case, it's obviously more complicated than a single moment of remorse. A whole school year of bullying takes more than one apology to rectify. Likewise, Tory (Peyton List) has terrorized Samantha (Mary Mouser) so much that it's understandable that Sam is wary, even when Tory starts to soften. 
"At the same time, we don't want to make it seem like all you have to do is say I'm sorry and it's all good and everybody's happy," Schlossberg said. "So it's trying to find that complexity that we're going for there."
It's a long road to redemption on 'Cobra Kai'
Cobra Kai is all about redemption. Johnny Lawrence (William Zabka) has been seeking it for four seasons. So none of the characters are going to find it in a single moment, and they may have to pay their dues for their misdeeds. 
"We had a line in one of the earlier seasons with Bobby, Pastor Bobby telling Johnny that sometimes you do the right thing and things don't work out," Hurwitz said. "But you don't do the right thing just because it's going to work out. You do the right thing because it's the right thing to do. Hopefully it'll work out. Doesn't always but sometimes you have to pay for your actions and that's what Anthony does."