'Cobra Kai' Creators Explain the 'Miyagi-verse,' Tease the Future of the 'Karate Kid' Spinoff
When The Karate Kid premiered in 1984, no one — not even stars Ralph Macchio and William Zabka — had any idea it would kick off an entire cinematic universe devoted to martial arts. Now, more than 35 years later, The Karate Kid franchise includes multiple movies and remakes, the Cobra Kai spinoff, and even a short cartoon series. And thanks to a deal between Sony and Cobra Kai's creators, there's room to expand the canon even further. In a recent interview, Cobra Kai showrunners Josh Heald and Jon Hurwitz explained what they consider canon and revealed what they see in The Karate Kid universe's future.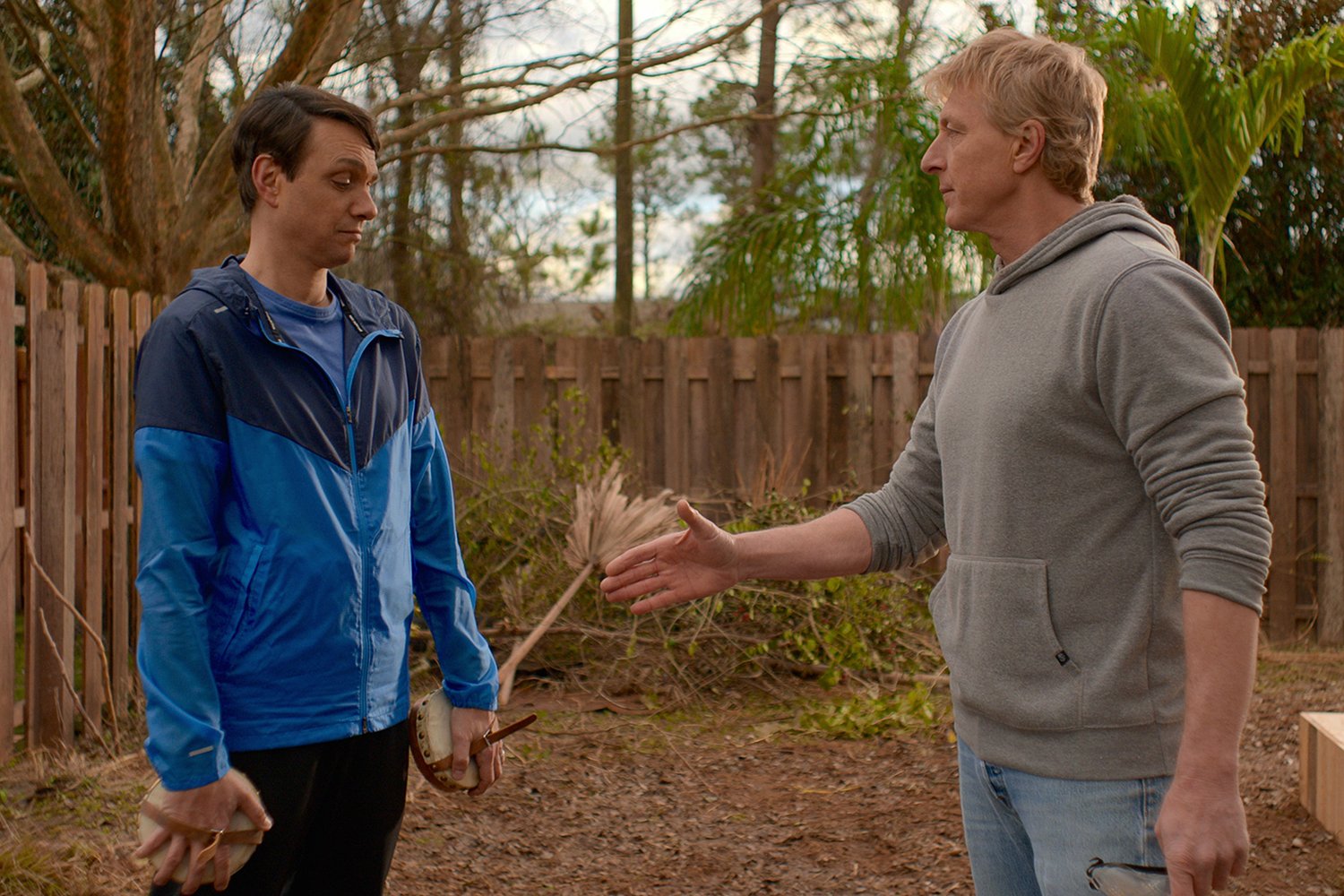 'The Karate Kid' sparked a cinematic universe that led to its Netflix spinoff
The epic battle between Macchio's Daniel LaRusso and Zabka's Johnny Lawrence in The Karate Kid led to two sequels, The Karate Kid Part II and The Karate Kid Part III, in the late '80s. The films also sparked a cartoon series of the same name in 1989, but it didn't take off, only lasting 13 episodes.
After that, Daniel's sensei, Mr. Miyagi (Pat Morita), took a new student under his wing in 1994's The Next Karate Kid. Several years passed before Jaden Smith and Jackie Chan starred in a remake of the original film with different characters. Rumors of a sequel to the remake have circulated since 2014, but The Karate Kid 2 remains unconfirmed.
And finally, we have Cobra Kai, which shows another side to the rivalry between Macchio's Daniel and Zabka's Johnny. The Netflix spinoff is heading into its fourth season.
What counts as canon in the 'Karate Kid' universe?
Speaking to Den of Geek, Cobra Kai creator Josh Heald explained that he calls this franchise the "Miyagi-verse," but not every installment counts as canon. For example, the original three films count, but the cartoon series does not because of its lean into magic and fantasy. Likewise, the 2010 Karate Kid remake also doesn't count.
"The actor [Jackie Chan] exists in our universe. But these characters in that storyline are not something that does have overlap," Heald said.
On the other hand, The Next Karate Kid "is very much" considered canon, according to Heald.
"It's a movie that encompasses a continuation of the events of Mr. Miyagi's life," he added.
With that in mind, fans could potentially see references or cameos from The Next Karate Kid in future Cobra Kai seasons, though Heald didn't confirm anything. The series has already pointed back at The Karate Kid Part I and Part II and will tie in The Karate Kid Part III in season 4.
The 'Cobra Kai' creators have an end in sight for the series
Cobra Kai still has plenty of stories to tell, but it can't go on forever. While Netflix hasn't officially declared a final season for the series, Heald and Jon Hurwitz don't want Cobra Kai to "overstay its welcome."
"We know where we want to end up," Hurwitz told Den of Geek.
Heald added:
The best stories are those that have a beginning, middle, and end and aren't ones that overstay their welcome and just kind of mark time and wait to fade out. We've always long desired to end the series on our own terms when the story has reached that point. We're not at that point yet.
For now, fans can look forward to at least two more seasons. Season 4 hits Netflix at the end of December. Additionally, Hurwitz revealed via Twitter on Dec. 19 that season 5 had just wrapped filming.
Cobra Kai Season 4 premieres on Netflix on Dec. 31.