'Cobra Kai' Star Martin Kove Has a Lot of Work to Do to Survive First 'DWTS' Elimination
Martin Kove is the second Karate Kid star to compete on Dancing with the Stars. Ralph Macchio made it pretty far when he competed, and that was long before they reunited on Cobra Kai. Kove made his debut on the season 30 premiere on Sept. 20, with partner Britt Stewart. Although he go the crowd riled up, the judges had some notes for him to take into next week. 
Derek Hough was into Cobra Kai but he didn't mince words.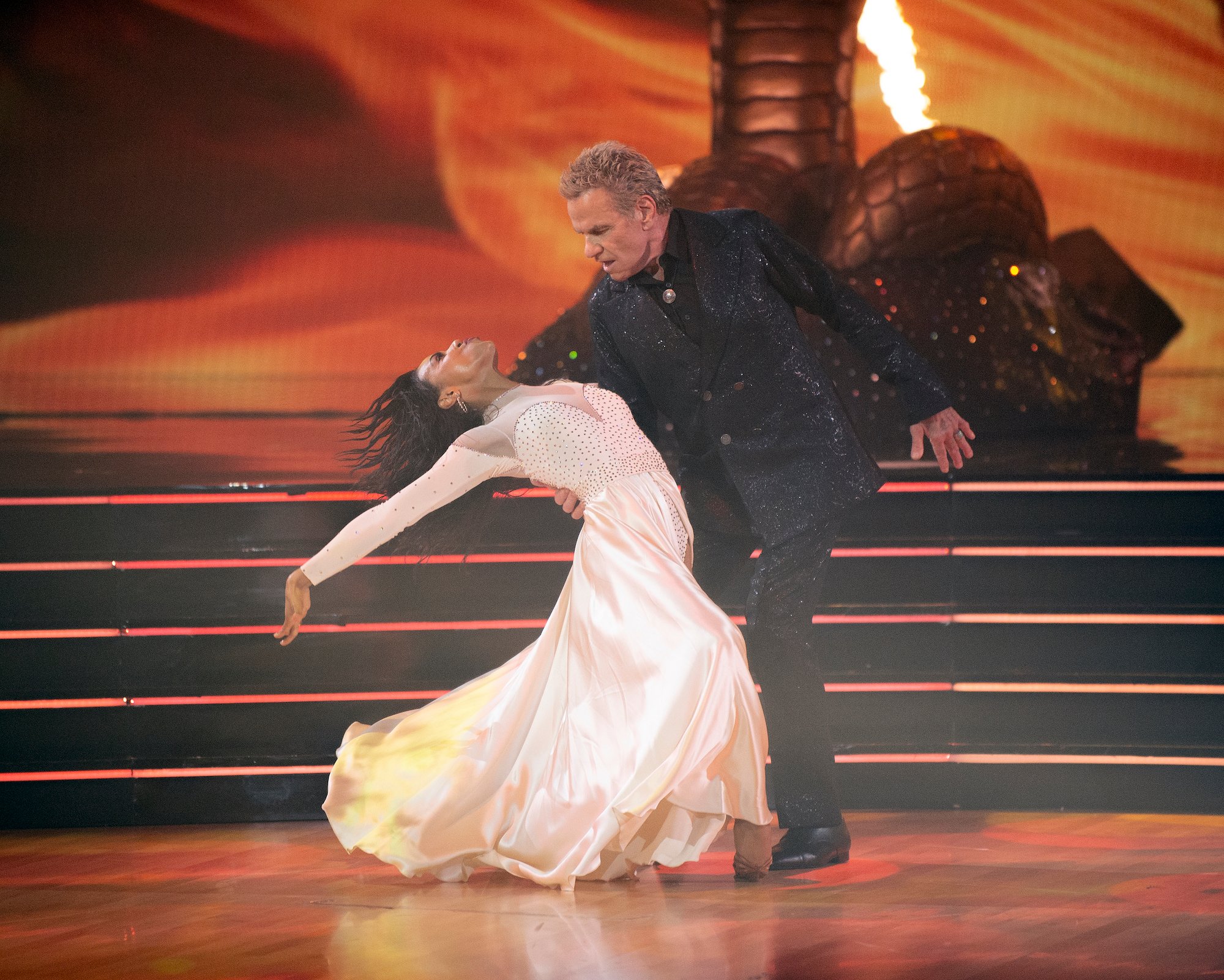 "Cobra Kai forever!" Hough began. "My man, Martin, listen. First of all, that opening speech got me fired up. Listen, I could sit here and talk about what you need to work on, what it wasn't, all these different things. The truth is I just feel like you were a little unprepared. I think next week, go into rehearsal with that competitive mindset, put in the hours and we'll see you next week, brother."
Bruno Tonioli had a different way of saying "needs improvement."
"It was like somebody pitching an epic film," Tonioli said. "I felt this is going to be a blockbuster. I think we need to work on the content to make it a blockbuster because at times you looked like you forgot, you didn't quite know what was coming next. So we should clean up the script before we go into production."
Len Goodman put Kove's age in perspective. Kove is now 75 and still intimidating the entire cast of Cobra Kai. VIewers should remember physicality isn't so easy.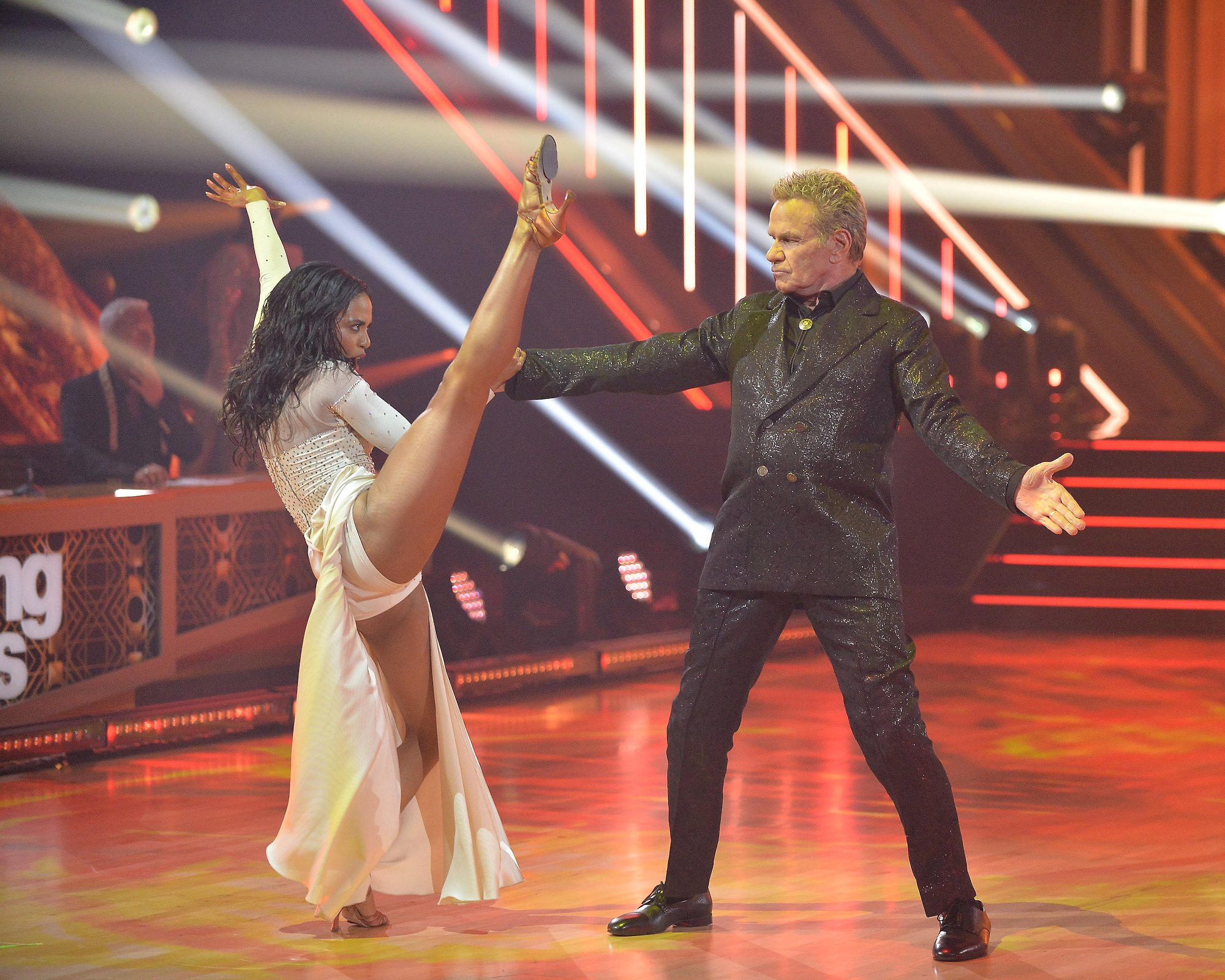 "For someone in their 70s I think you came out and did a really gallant effort," Goodman said. "Well done."
In his interview with host Tyra Banks, Kove said Dancing with the Stars was harder than any movie or fight he's ever been in. Banks asked him to compare it to getting kicked in the face. Perhaps she's referring to scenes on Cobra Kai, or she hasn't actually seen The Karate Kid and mixed him up with William Zabka. Johnny Lawrence (Zabka) got kicked in the face by the famous crane kick, but still Kove has done a lot of physical performance prior to DWTS.
"This is much harder than any full contact tournament I've ever been to," Kove said. 
Whether it was Kove's idea or the show's, someone seemed to think they had to capitalize on Cobra Kai. Kove opened his dance with a paraphrased version of John Kreese's "There is no mercy in this dojo" speech. He even danced to "You're the Best," the song from The Karate Kid. He incorporated martial arts moves, too.
It's easy to armchair quarterback, to mix sports metaphors, and say that they overdid it on Cobra Kai. Kove seemed visibly disappointed receiving three 3s and one four from the judges. Whether they would have responded better to a more original dance, we'll never know. But, the good news is that was only night one. Now that the Cobra Kai of it all is out of the way, Kove can try new things and impress the judges.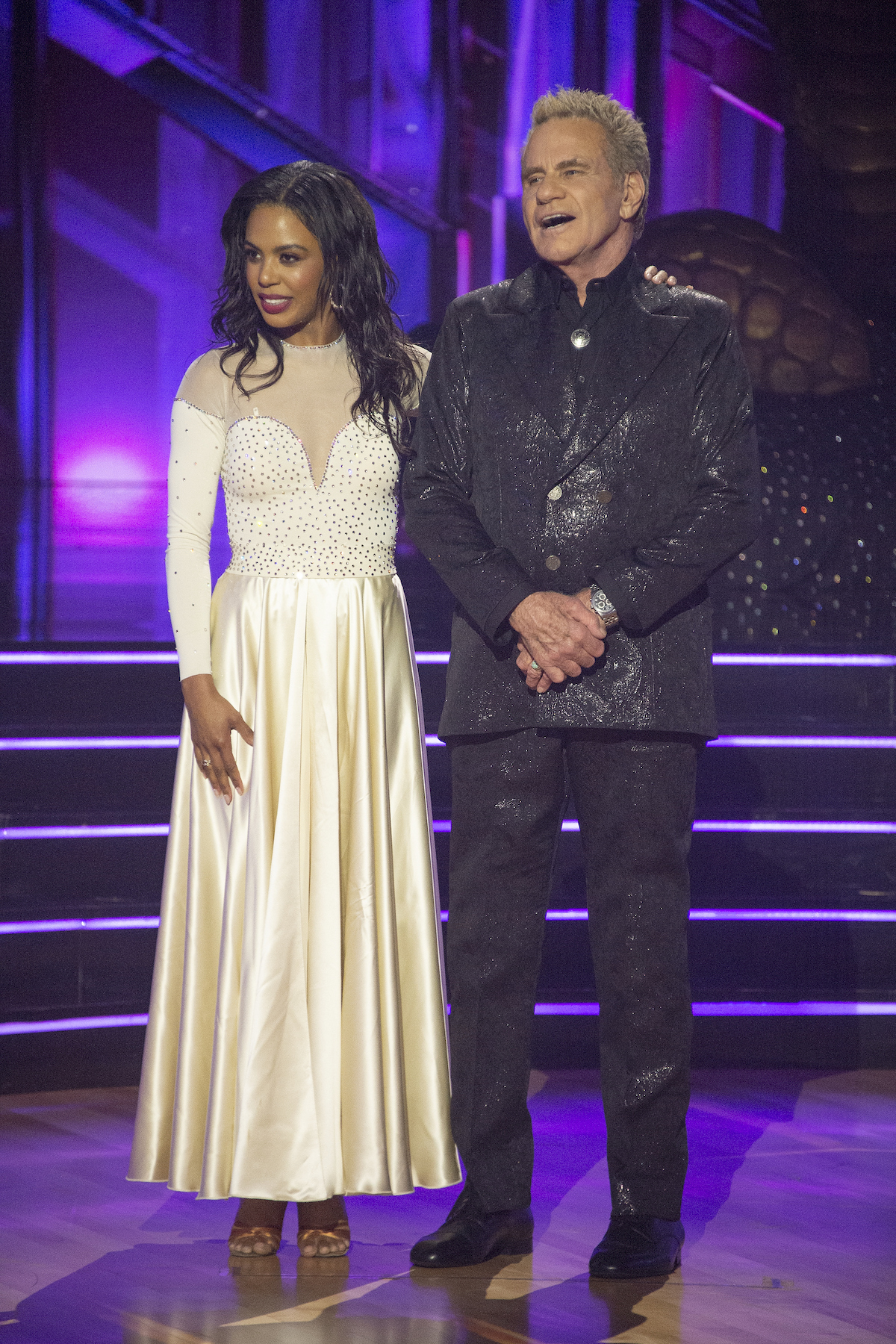 Carrie Ann Inaba agreed that Kove got full marks for committing to his Cobra Kai character. 
"I just want to say to all you young folks out there, I hope you're all taking notes on what commitment to character looks like because that was commitment to character, sir," Inaba said.
However, Inaba observed that Kove looked like he was still doing Cobra Kai martial arts. So he does need to adapt more to ballroom dance. 
"But with all do respect, it was more kata than it was paso doble," Inaba said. "So next week we'll see what happens."
Dancing with the Stars airs Mondays at 8 p.m. on ABC.