What Is 'Cobra Kai' Star Tanner Buchanan's Net Worth?
Tanner Buchanan started his career with a one-off, unnamed role in Modern Family in 2010. Now, 12 years later, he's a star in one of Netflix's most popular series, Cobra Kai. At just 23 years old in 2022, Buchanan has already seen huge success. What is his net worth?
[Spoiler alert: The fourth section of this story contains some spoilers for Cobra Kai.]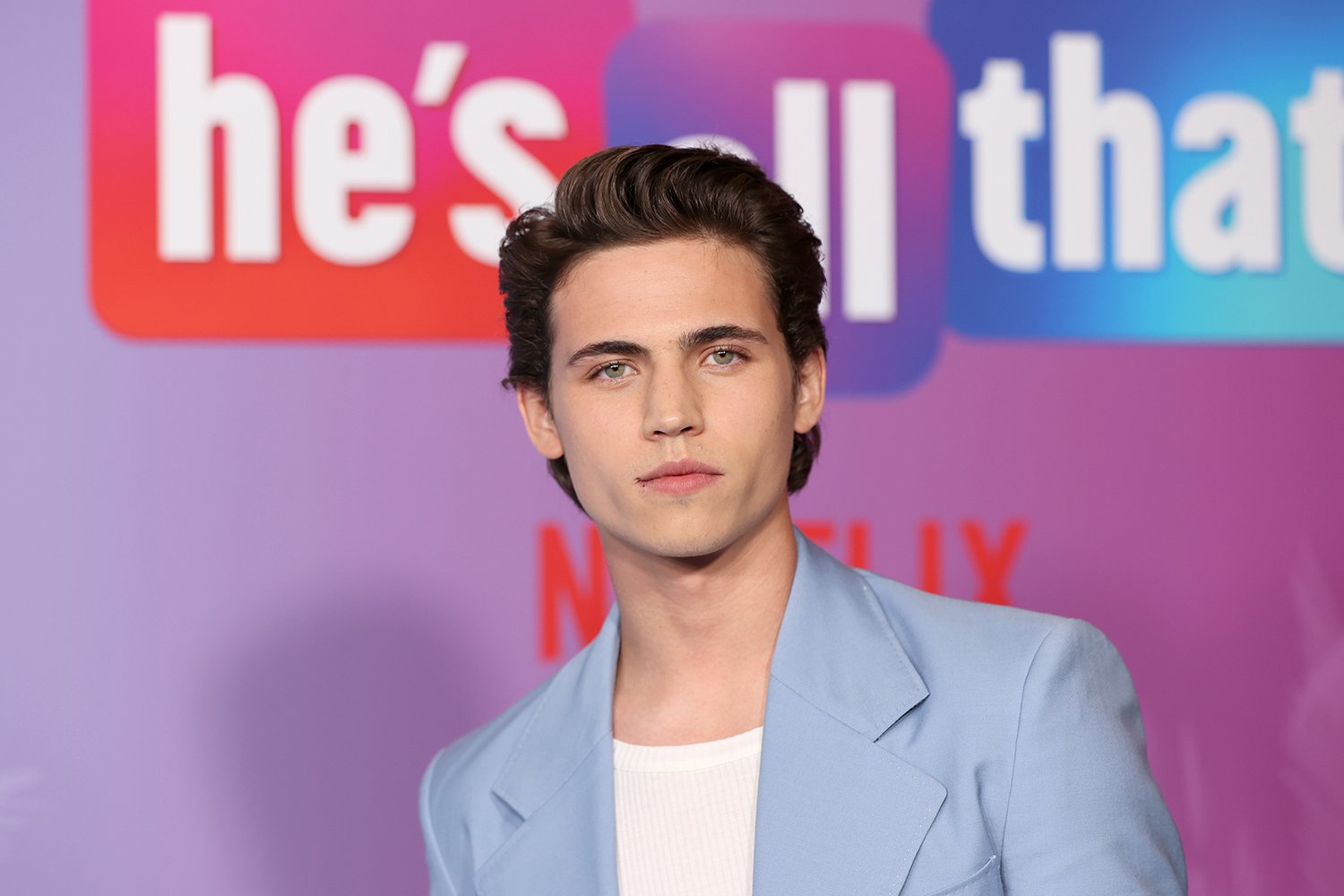 Tanner Buchanan's acting career, from 'Modern Family' to 'Cobra Kai'
Buchanan made his acting debut at just 12 years old when he played "Kid #2" in Modern Family, according to IMDb. From there, he spent the next few years taking on other guest roles in shows like Grey's Anatomy, The Goldbergs, and more. The young actor also appeared in a few films, like 2012's The Real St. Nick and 2013's Jake Squared.
In 2015, Buchanan started to take on more recurring roles. He appeared in three episodes of Girl Meets World, six episodes of The Fosters, and two episodes of Fuller House. The actor later starred as Leo Kirkman in Designated Survivor between 2016 and 2018. Additionally, he appeared as Mason Kendall in Game Shakers from 2015 to 2017.
Buchanan gained more recognition from his role as Robby Keene in Cobra Kai, which started in 2018. At the same time, he added more films under his belt, including 2019's Max Winslow and the House of Secrets and 2021's He's All That. His next movie, The Hyperions, is in post-production as of January 2022.
Tanner Buchanan net worth
According to Celebrity Net Worth, Tanner Buchanan has an estimated net worth of $1 million. That appears to be on par with many of his Cobra Kai co-stars, including Xolo Maridueña and Gianni Decenzo.
Tanner Buchanan might add music to his career later on in life
Speaking to Showbiz Cheat Sheet in 2020, Buchanan revealed that he has played guitar since he was 4 years old. However, he's kept his talent to himself because of how personal it feels. Although he wasn't interested in releasing music at the time, he might venture into that territory later in his career.
"Acting is my number one thing that I want to do, but music is definitely something that I would like to pursue later in life," he revealed. "Maybe not by myself but maybe more with a band. I really like that aspect, kind of how Jared Leto is an actor and then sings with 30 Seconds to Mars, which is more of a rock group, which would be really cool to do later in life."
'Cobra Kai' Season 5 will see Tanner Buchanan return as Robby Keene
For now, Buchanan's primary focus seems to be Cobra Kai.
His character, Robby, has come a long way since the beginning of the series. Robby started out as a rule-breaker at school and a petty criminal. He wanted to get back at his father, Johnny Lawrence (William Zabka), by getting close to Johnny's enemy, Daniel LaRusso (Ralph Macchio).
Daniel took Robby under his wing and trained him in Miyagi-Do Karate, helping the teen clean up his act. However, when Robby felt betrayed by both Daniel and Johnny, he moved to darker territory: Cobra Kai Karate, led by John Kreese (Martin Kove).
In Cobra Kai Season 5, which is now in post-production, Robby will likely make a choice: remain loyal to Cobra Kai Karate or return to his karate roots. Either way, he's made amends with his father, and that will likely come into play in the new episodes.
Cobra Kai Seasons 1 through 4 are now streaming on Netflix.