'Cobra Kai': Who Plays Lia? Here's Why She Looks so Familiar
'Cobra Kai' Season 4 brought on a new character named Lia, a love interest for Anthony LaRusso and new character Kenny. Who plays Lia?
Cobra Kai Season 4 has finally arrived on Netflix, bringing plenty of action, twists, and even new faces. One such new face is a middle school student named Lia, who becomes a key player in the rivalry between new character Kenny and Daniel LaRusso's son, Anthony. Who is the actor behind Cobra Kai's Lia? She might look familiar to some Netflix fans. Here's why.
[Spoiler alert: The following story contains minor spoilers for Cobra Kai Season 4.]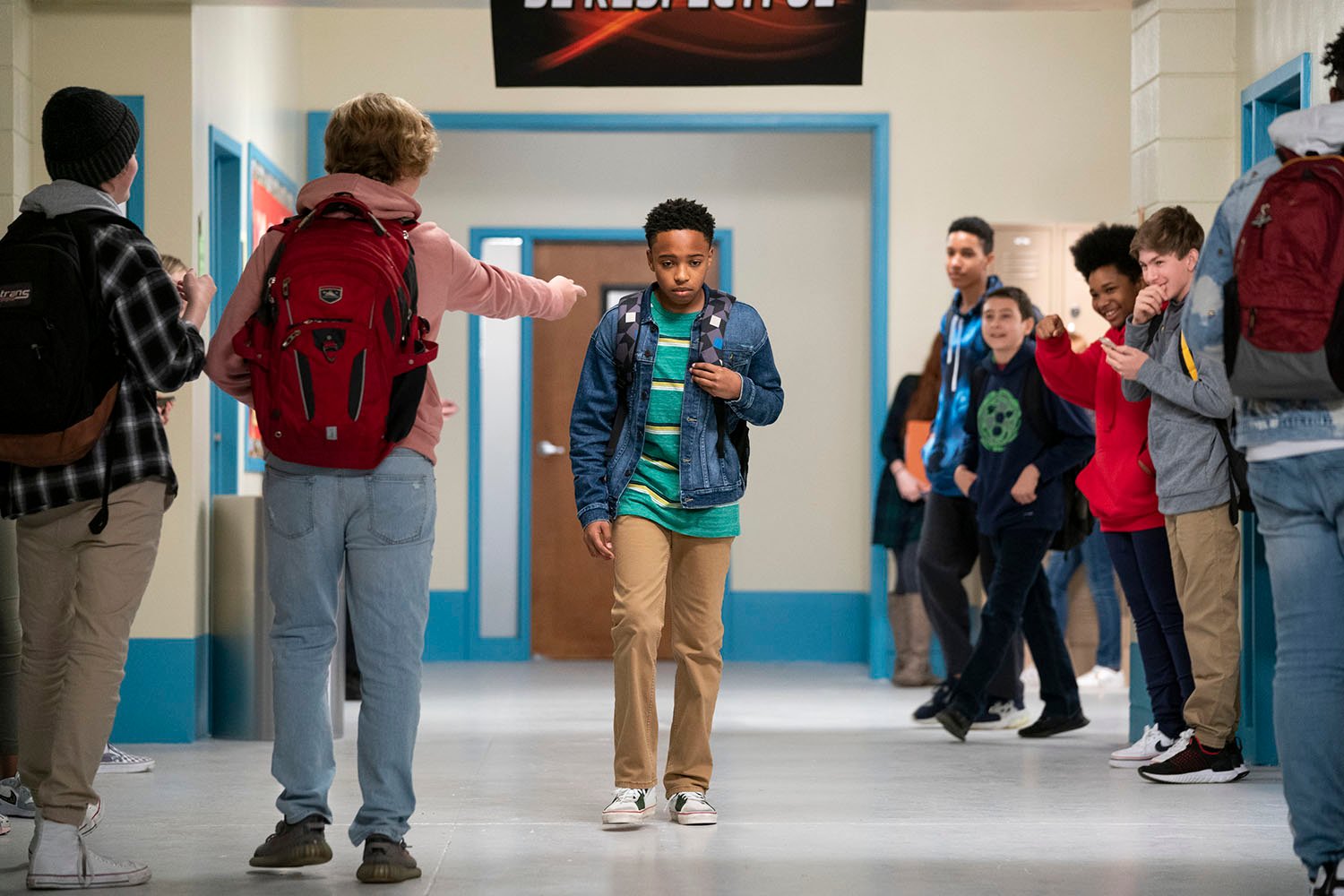 'Cobra Kai' introduces a love triangle between Lia, Anthony, and Kenny
Cobra Kai Season 4 sees Kenny (Dallas Dupree Young) move to West Valley to attend a new school. He's excited about his first day, but his excitement quickly turns to embarrassment when Anthony LaRusso (Griffin Santopietro) and his friends bully Kenny on the bus.
Later, Anthony and Kenny nearly get into an altercation in gym class. Lia, a longtime friend of Anthony's, steps in to tell Kenny to ignore Anthony's antics. Kenny develops a crush on Lia, but there's one problem: Anthony likes her, too. Anthony and his friends humiliate Kenny by impersonating Lia online, which leads Kenny to join Cobra Kai.
Although Lia only appears in a few episodes, Kenny and Anthony continue to fight over her for much of the season. It's unclear if Lia has romantic feelings for either of them, but she shows interest in being friends with both Anthony and Kenny.
Who plays Lia in 'Cobra Kai' Season 4?
According to IMDb, Lia is played by Milena Rivero. Born in Miami, Florida, the young actor started her career at just 2 years old. Before Cobra Kai, she appeared in two other Netflix hits — Tall Girl, in which she played 10-year-old Kimmy, and Sweet Girl, where she took on the role of 11-year-old Rachel.
Tall Girl and Sweet Girl are Rivero's most-known projects, but her credits include a few others. In 2019, she guest-starred on Perfect Harmony as Harper and played Milena in the film Huracán. She also appeared as herself in several episodes of Kid Stew, a pre-teen sketch series, between 2018 and 2020.
It's not yet known if Rivero will come back for Cobra Kai Season 5, which Netflix renewed in August. In the meantime, however, she'll play Sofia in the upcoming remake of the 2006 film The Valet. The movie is currently in post-production and is expected to arrive in 2022.
Milena Rivero spoke about her character in a podcast interview
Rivero recently joined Peter Veunnasack and Brihana Davidson on their Cobra Kai podcast, Cobra Kai Kompanion, to discuss her involvement in the Netflix series. She couldn't provide any details on Lia's backstory, but Rivero said she sees the potential for Cobra Kai to reveal more about Lia in the future. Additionally, she touched on Lia's friendly-with-everyone attitude and how that makes her a unique character.
"Lia's supposed to be the character that everyone likes. And if everyone likes her, she can't really have her own group. She can't be in a group with everyone," Rivero said. "So I think that having her be just the overall likable character makes her also the most secluded."
Cobra Kai Season 4 is now streaming on Netflix.