Coco Austin Admits to Not Showering Every Day
Celebrities tend to share too much information. Recently, celebrities such as Ashton Kutcher and Mila Kunis have opened up about their bathing habits. The couple admits they and their kids don't bathe that often. Kutcher and Kunis have since opened up the floodgates with other celebrities sharing their bathing routines. Ice-T's wife Coco Austin is the latest celebrity to reveal she doesn't shower every day.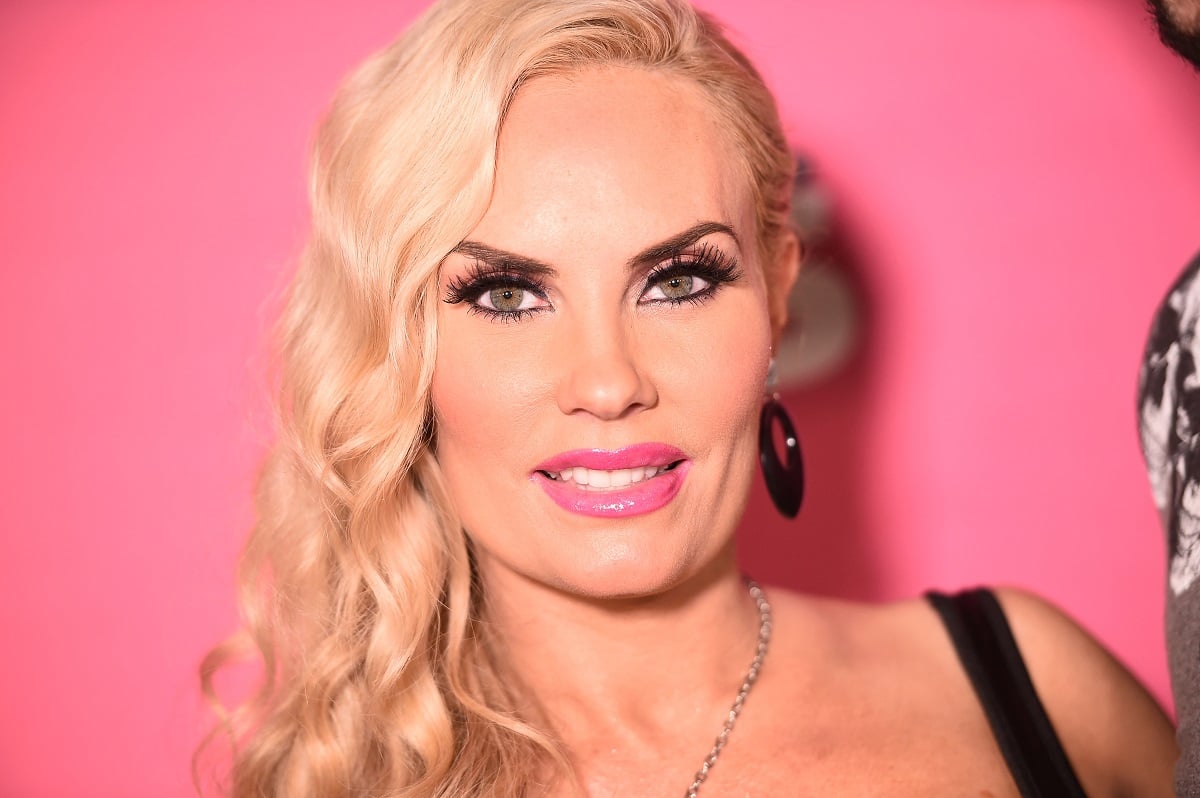 Coco Austin admits she doesn't shower every day
Austin is a celebrity who doesn't mind sharing details of her personal life with fans. As seen on her social media accounts, the model shows off photos of her husband and daughter, Chanel. When she isn't posting about her family, Austin often posts selfies showing off her bikini-clad body.
RELATED: Inside Ice-T and Coco Austin's Bizarre Yet Sweet 18 Year Marriage
Aside from family photos, Austin also reveals tidbits about her life, including her hygiene habits. Recently, the model became the latest celebrity to take part in the bathing routine debate. According to HotNewHipHop, Austin admitted she doesn't shower regularly. "Well, I don't shower every day. I do what's needed. My hair-I wash my hair every four days. Yeah, but when I'm feeling icky, I'll get in the shower."
Coco Austin also came underfire for breastfeeding
Austin's admission about her showering routine isn't the only revelation she's made. The model also admitted to still breastfeeding her five-year-old daughter. Her motivation to breastfeed is because her daughter Chanel loves it, and Austin doesn't want to take that away. Austin also explained that it was a bonding experience for mother and daughter.
News of Austin's breastfeeding was met with backlash. Critics attacked Austin's parenting skills, which lead to Austin's husband Ice-T coming to her defense. The Law & Order: SVU star sent out a tweet telling critics that Chanel eats regular food and breastfeeds. He then joked that he, too, likes to suck on Austin's boobs.
Coco Austin and other celebrites share too much about showering habits
Celebrities like Austin revealing they don't shower regularly have received backlash from critics. Many feel it's unhealthy and gross. However, many celebrities, including Kristen Bell, are defending their decision not to bathe regularly.
According to Page Six, Bell and her husband, Dax Shepard, the reason for not bathing regularly is due to environmental concerns. "California has been in a drought forever. It's just like, responsibility for your environment." The Veronica Mars actor also admitted that she sometimes showers with her daughters to preserve water.
The bathing debate continues to be a hot-button topic in Hollywood. However, celebrities have their own reasons for choosing not to bathe regularly. However, that hasn't stopped critics from continuing to bash them for their decision. Yet, stars like Kutcher and Kunis are laughing it off as they defend their actions.