'CODA' Sundance Movie Review: 'Lock & Key' Star Emilia Jones Sings a Heartsong
CODA stands for Child of Deaf Adults. Emilia Jones plays the CODA in both a monumental representation of a deaf family in a movie, and a universal story for all families. Jones is going to impress fans of Locke & Key and if this is the first time you've seen her, you'll want to see everything else she's done. 
Emilia Jones IS 'CODA'
Ruby (Jones) works on a fishing boat with her father Frank (Troy Kotsur) and brother Leo (Daniel Durant) in Gloucester, Mass. Ruby's mother, Jackie (Marlee Matlin) manages their books on the shore. Ruby ends up interpreting a lot between her family and the hearing world.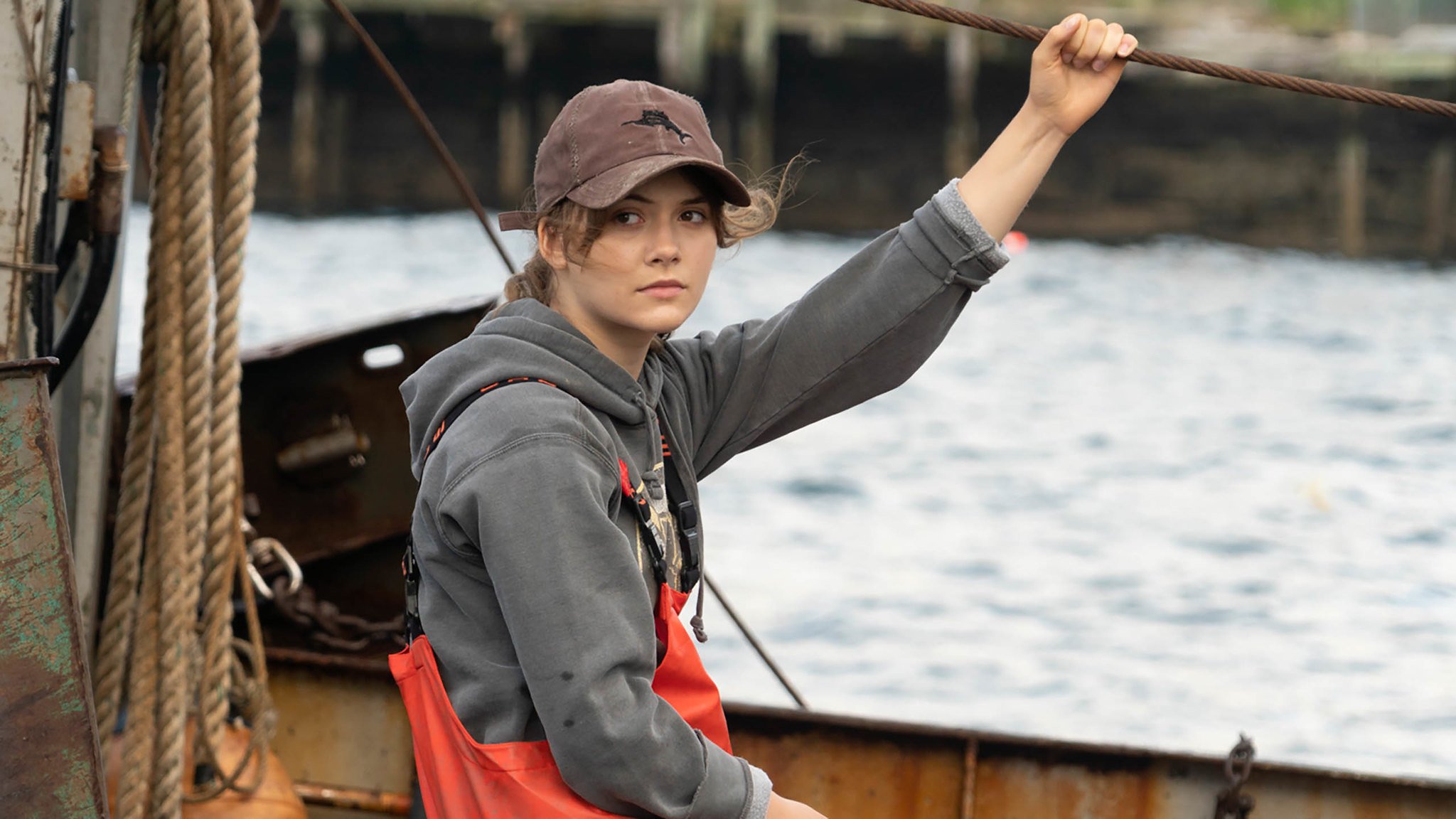 At school, Ruby signs up for choir where teacher Bernardo Villalobos (Eugenio Derbez) encourages her to try out for a Berkeley music scholarship. She commits to nights and weekends of tutoring with Bernardo, and rehearses a duet with Miles (Ferdia Walsh-Peelo). 
Writer/director Sian Heder balances the stories of Ruby singing, her family fishing and the family dynamics evenly. The government institutes an inspector on boats which costs $800/day, so many fishermen can't afford it. Plus, Ruby never planned on going to college so finding her new voice, as it were, throws a wrench in the family's business plans too. 
The music of 'CODA'
The choir sings some beautiful covers of "Let's Get It On," "It's Your Thing," "You're All I Need to Get By," "Both Sides Now," "I've Got the Music In Me" and "Starman," including some by Jones herself. CODA even springs for "Happy Birthday" which costs money every time it's used in a movie. 
It appears Jones can do it all. Her performance impeccably balances the stress of high school and added pressures of being responsible for the family business. She imbues her singing with all of those emotions, plus she sounds like a rock star, but a real rock star, the kind that actually sing melody and harmonize.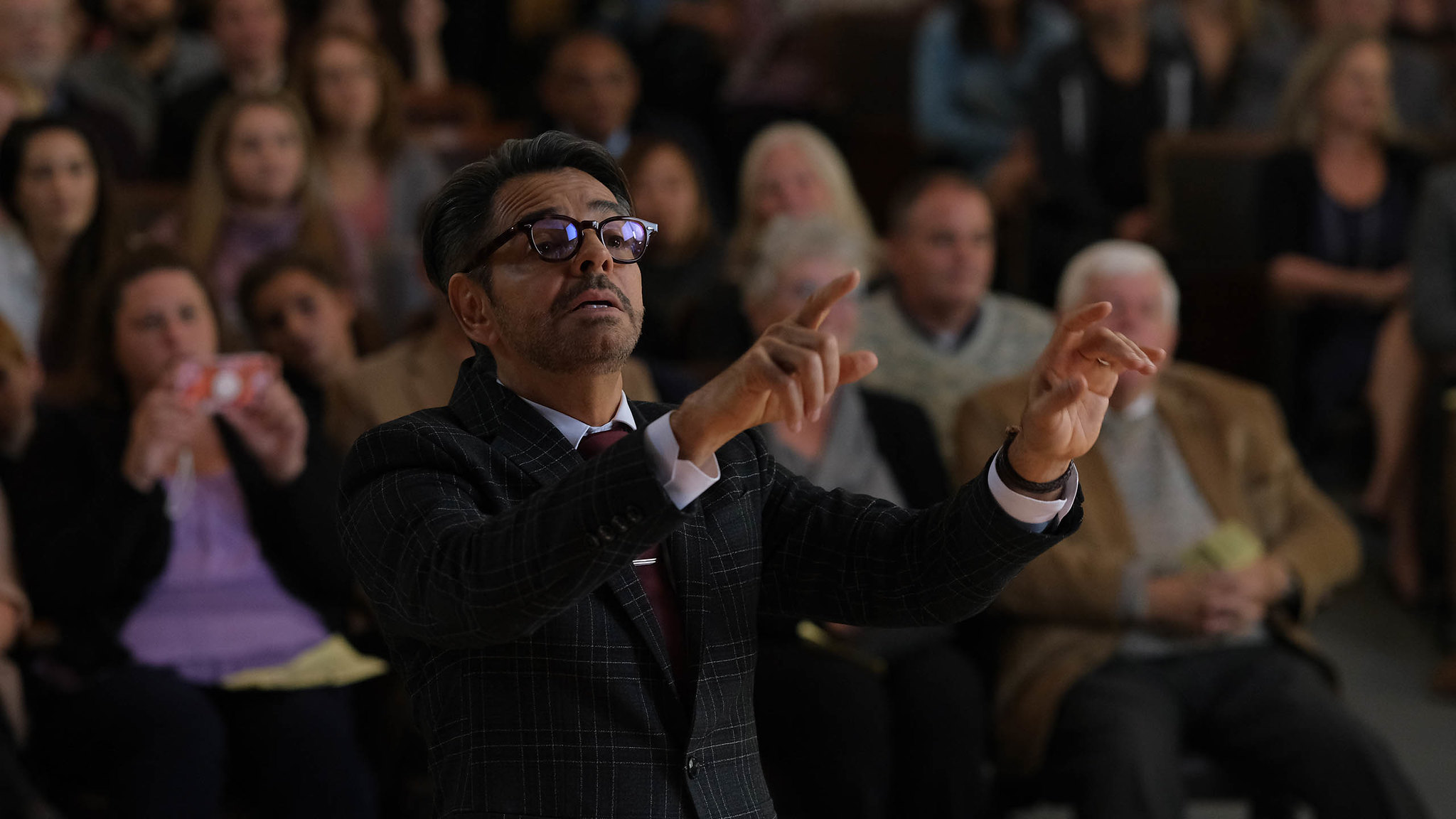 Heder finds ways to let Ruby's family appreciate her music, either by visual cues or intimate one on one moments. That's important to show that music isn't something Ruby does without her family. They can still share it together. 
It's not all singing and laughing 
Heder also does a great job portraying the daily life of a deaf family without making it about being deaf. They adapt and have the same sort of struggles with business and overextending themselves that any human being has. Heder uses subtitles when they speak sign language amongst themselves, but when they speak with hearing people, we only hear Ruby's translations.
That's a subtle way to make their home life immersive but highlight how the hearing world expects them to go out of their way. Durant is especially powerful in scene where he complains about Ruby undermining him in front of hearing people.
They also have a healthy attitude towards sex. Frank and Jackie are very sex positive, to the point it embarrasses Ruby, and Kotsur and Matlin are hilarious about it. Leo and Ruby are at the age where they're exploring relationships for the first time, with their own priorities. 
The generation gap is universal, even if there are specifics related to deafness. Jackie dismisses Ruby's singing at first, thinking it's just something she's doing to rebel because Jackie can never hear her. That's a bit narcissistic, but there are deeper reasons in Jackie's life too.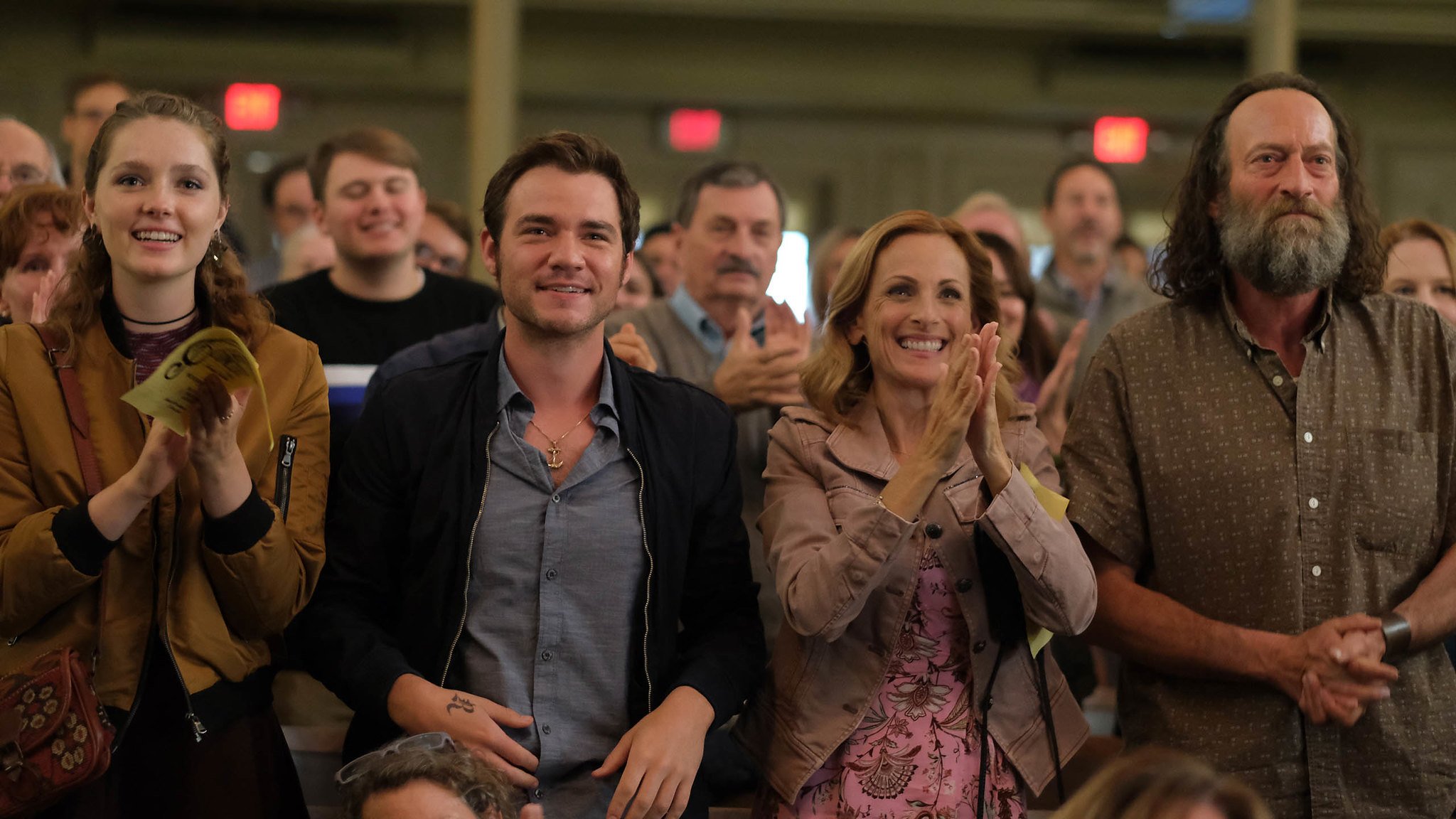 Any family can put undue pressure on one child to shoulder more burden than others. In Ruby's case, being hearing forces her to be a full time interpreter. It is exhausting for Ruby and makes her feel guilty whenever she devotes reasonable time to her own life. 
Heder works out all the family drama and fishing regulations with a light touch. All the characters have a sense of humor, all while really speaking their truths and emotions. That's what one hopes for in any work of art, but CODA made its specific circumstances universal.