Coldplay Recently Showed They Have No Time for People Who Disrespect BTS's Hard Work
Ever since BTS gained international fame, the group has collaborated with countless international stars. Their recent work has been with Coldplay on the song "My Universe," which came out on Sept. 24. 
Since then, Coldplay has been talking with news outlets to promote the single. The British band also makes sure to show their Korean colleagues a lot of love and even corrected an interviewer who did not realize how hard BTS has worked.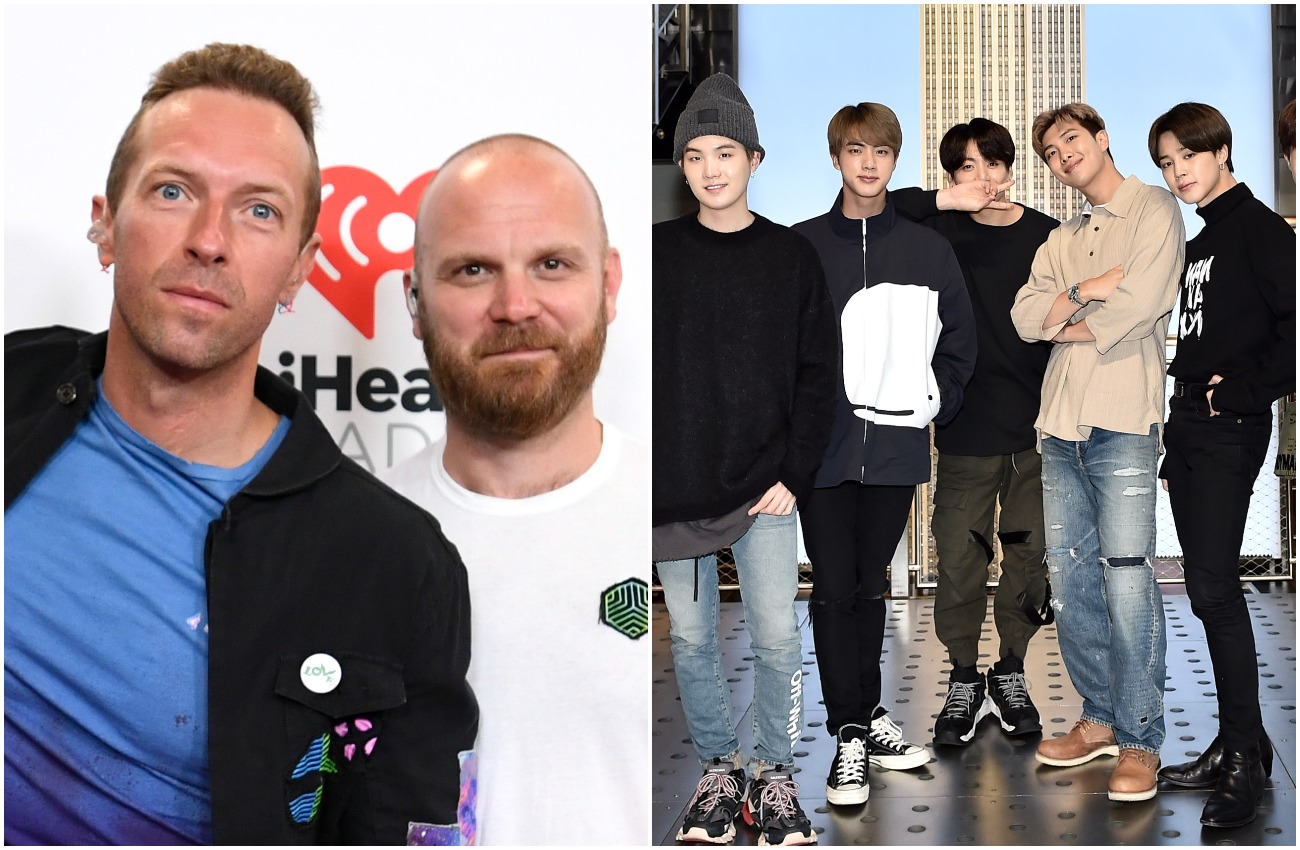 Coldplay has talked positively about BTS after their collaboration
Although Coldplay and BTS seem to be an unlikely duo at first, the two groups have taken a liking to each other. While promoting "My Universe," Coldplay frontman Chris Martin has shared just how much respect he has for BTS.
"We started communicating with BTS and then went to Korea," Martin told Zane Lowe on Apple Music 1. "The concept of, it's a song about love difficult or it's forbidden or you can't quite get it together… It felt like really cool to have two bands that, it's a difficult love story, but it works in the end."
He added about BTS, "I love them, and we love them, and it's been such a joy… Anytime there's actual communication or music between us, it just feels so good."
On the Coldplay X BTS Inside 'My Universe' Documentary, Martin also talked about how much he likes BTS's music.
"I like a lot of BTS' music, because, first, it has incredible production, and often very unusual structures and different melodies to the ones I hear," Martin explained. "You know, a song like 'MIC Drop.' It's not something we could ever do. So, I admire it because it's a different skill."
Coldplay recently corrected an interviewer on how hard BTS has worked
RELATED: BTS: Jungkook Was Nervous to Record 'My Universe' in Front of Coldplay's Chris Martin
BTS is the first K-pop group to have gained mainstream recognition in Western countries, and not everyone has been accepting of this. Time and time again, BTS has encountered ignorant remarks and racism when trying to promote their music.
Fortunately, Coldplay is standing behind BTS. Martin and drummer Will Champion recently showed they will come to BTS's defense when necessary.
As reported by Koreaboo, during an appearance on German talk show Late Night Berlin, interviewer Klaas Heufer-Umlauf brought up the fact that Coldplay has been around much longer compared to BTS. However, Martin and Champion quickly pointed out that this does not mean people should take BTS any less seriously than Coldplay.
"They've done their eight albums," Champion said. "They've done almost more albums than we have. They're very experienced."
Martin agreed, adding, "Yeah, they work hard." He also turned the question around and asked Heufer-Umlauf how long the host has been "in the business."
BTS once received racist comments after performing a Coldplay song
RELATED: Coldplay's Chris Martin Was 'a Little Nervous' to Meet BTS
In February 2021, BTS became the first K-pop group to appear on MTV Unplugged. The group performed several of their songs as well as a cover of Coldplay's "Fix You." Their Coldplay cover naturally got a lot of attention, though some of it was not positive.
According to the Associated Press, German radio host Matthias Matuschik called their performance a "blasphemy." He also described BTS as "some crappy virus that hopefully there will be a vaccine for soon as well."
After receiving backlash, Matuschik's station, Bayern 3, issued a statement, saying, "We apologize for this in every way possible. We will work on the matter with Matthias and the team in detail again in the next few days."
In response, many celebrities such as Halsey, Zara Larsson, and Steve Aoki came out in defense of BTS. At the time, MTV also pinned a comment condemning anti-Asian racism underneath BTS's "Fix You" video.