What Is Coldplay Singer Chris Martin's Net Worth Compared to His Bandmates?
Here's what Chris Martin's net worth is and how much his bandmates Jonny Buckland, Will Champion, and Guy Berryman are worth.
Coldplay frontman Chris Martin has been in the spotlight for years because of his profession and who he's been in relationships with.
The musician was married to Oscar winner and Goop founder Gwyneth Paltrow for 10 years before they "consciously uncoupled." Martin was then linked to and dated a number of other famous women including Alexa Chung, Jennifer Lawrence, Annabelle Wallis, and current girlfriend Dakota Johnson. Because he's the most famous and recognizable member of the group, fans often have questions about him like what's his net worth. Here's the answer to that, plus who is bandmates are and what they're each worth compared to the lead singer of Coldplay.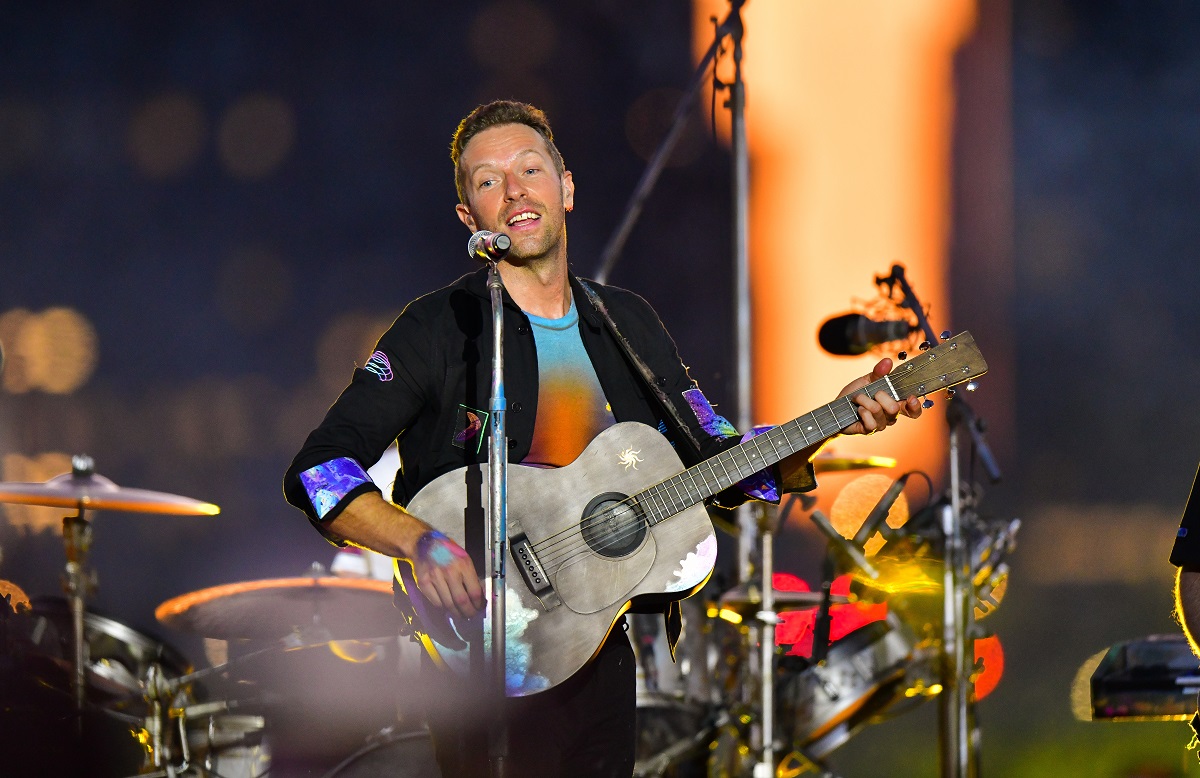 Who are Chris Martin's Coldplay bandmates?
In addition to Martin, Coldplay is made up of Jonny Buckland, Will Champion, and Guy Berryman.
Buckland was born on Sept. 11, 1977, in London. He is the group's guitarist and started playing guitar when he was just 7 years old. His musical influences are U2 and My Bloody Valentine.
Berryman was born on April 12, 1978, in Kickcaldy, Scotland. He is Coldplay's bassist. In 2010, Berryman started another band called Apparatjik which played the musical theme for the BBC2 series Amazon.
Champion was born in Southampton, England, on July 31, 1978. He's the group's drummer but actually enjoys playing guitar as well. Champion joined Coldplay in 1997. Two years later Martin fired him, however, he was asked to return soon after.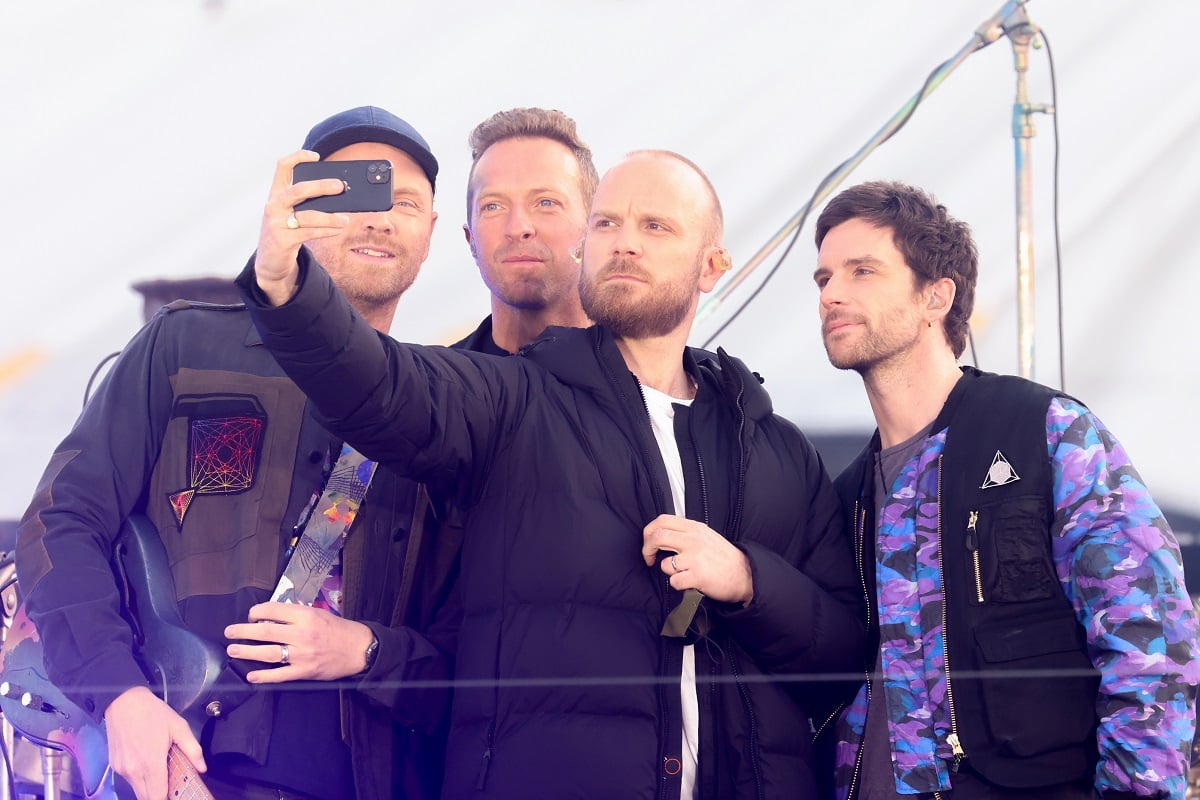 What is Martin's net worth?
Christopher Anthony John Martin was born on March 2, 1977, in Devon, England, to parents Anthony John Martin and Alison Martin. As a child, he attended the pre-preparatory Hylton School and the preparatory Exeter Cathedral School, which is where he began really developed a love for music. He also learned how to play several instruments. After graduating high school, he attended the University College of London and that's where he met his future bandmates.
Martin has enjoyed a ton of success with Coldplay over the years but he's also worked on several solo projects. He's been featured on a number of TV shows with parts on Brüno, Shaun of the Dead, Ricky Gervais' Extras, Modern Family, Curb Your Enthusiasm, and The Simpsons. The vocalist has also written songs for many artists and had collaborations with some of the biggest names in music from Nelly Furtado to Jay-Z to Kanye West to Dua Lipa.
Today, he is worth an estimated $130 million, according to Celebrity Net Worth.
How much are Buckland, Berryman, and Champion each worth?
Coldplay has produced plenty of hits since forming in 1997 including "Yellow," "Clocks," "Fix You," "Paradise," "Viva La Vida," "A Sky Full Of Stars," and "Adventure Of A Lifetime." In May 2021, the band released the single "Higher Power," which was first played on the International Space Station by French astronaut Thomas Pesquet.
Martin is the group's primary songwriter but despite that fact, he has chosen to split all copyright credits with his bandmates evenly so they too receive millions in royalties.
Thanks to that decision Buckland, Berryman, and Champion are each worth $100 million.
RELATED – Gwyneth Paltrow's Net Worth: How Much She and Brad Falchuk Are Worth