Coldplay's Top-Selling Songs of All Time
Coldplay is one of the most iconic alternative rock groups of this generation, and perhaps, of all time. The British band formed in London in Sept. 1996, and have reached legendary success following the release of their breakout hit "Yellow." In 2015, the band celebrated the release of their seventh, and most recent, album A Head Full of Dreams. Their eighth studio album will debt in November 2019.
With their emotional ballads and eclectic mix of musical styles through the years, Coldplay has become more than a household name, selling over 100 million records globally and embarking on seven world tours. So, which Coldplay songs have attracted the most acclaim and adoration from fans? We're here to find out.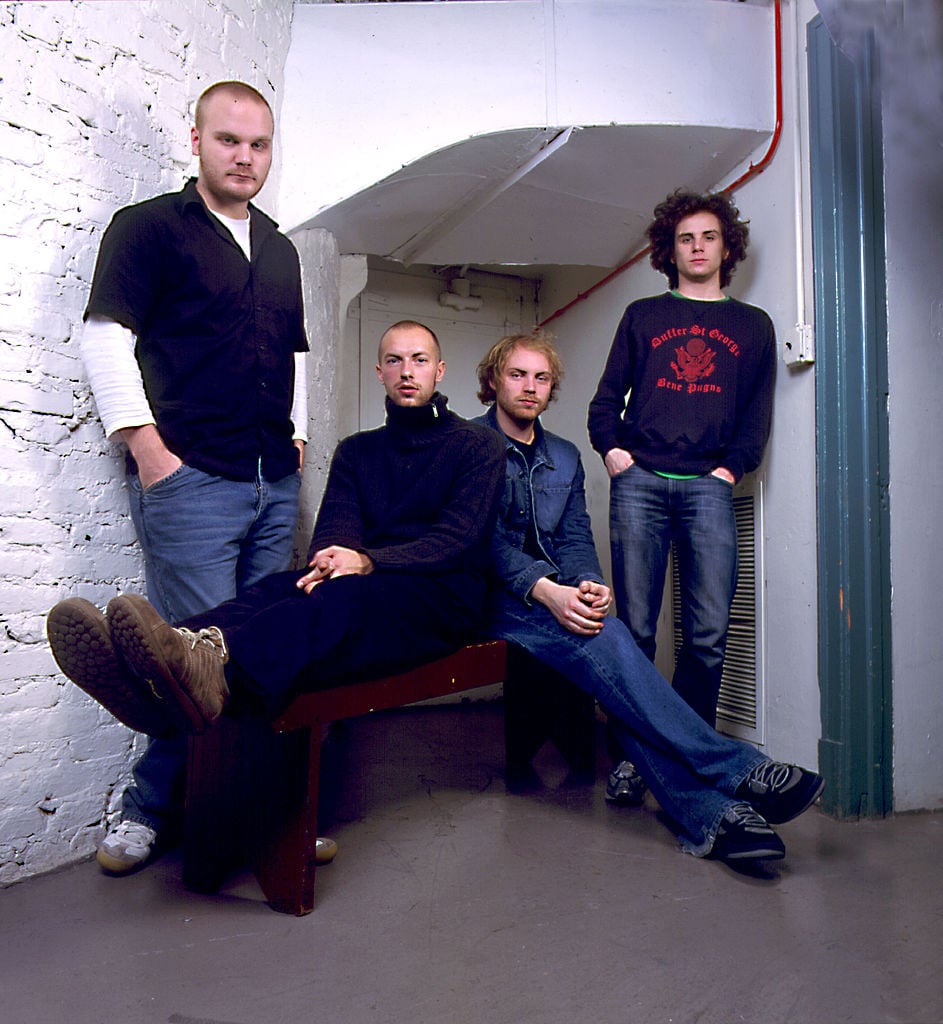 Here is a countdown of Coldplay's top-selling singles on the U.K. charts:
5. "Fix You"
As one of Coldplay's top singles and most widely recognized songs, "Fix You" has made an appearance everywhere, from televised talent shows to network dramedy sitcoms. The song's somber opening notes are enough to give any fan goosebumps before the band's lead vocalist, Chris Martin even has to sing a word.
Released in Sept. 2005, "Fix You" was written for Martin's then-wife actress Gwyneth Paltrow after her father passed away. Martin wrote the song to help Paltrow cope. He had intended to use a church organ for the single, but in a beautifully haunting twist, Martin used an old keyboard that Paltrow's father purchased shortly before he passed. Martin describes the song as, "probably the most important song we've ever written."
"Fix You" earned a No. 4 spot on the U.K. charts and reached nearly 1.25 million in combined sales.
4. "Hymn for the Weekend"
Coldplay's "Hymn for the Weekend" has often been described as one of the least "Coldplay-sounding" singles the band has ever created. With a bouncy dance-pop feel and a collaboration with Beyoncé, it's easy to see why.
The song's origin story seems to make many Coldplay fans cringe, as Chris Martin took a lot of inspiration from club music hits and wanted to write a song from the perspective of the coolest person at the club, the one buying everyone drinks. The "drinks on me" concept evolved into a part of Beyoncé's chorus where she sings, "Drink from me, drink from me."
Some fans think of "Hymn for the Weekend" as a funky track worth dancing to, while others yearned for something that sounded more like Coldplay's earlier work. Either way, the song was still a massive hit with fans, earning a chart-topping spot among the top 10 on the U.K. Singles Chart.
3. "Paradise"
Released in the fall of 2011, Coldplay's "Paradise" was the second single to be released from the band's fifth studio album Mylo Xyloto. The track blew fans away with its cinematic feel and sweeping choruses. Chris Martin originally produced the song after he was approached by The X Factor, who had asked Martin to create a "winner's song." Coldplay drummer Will Champion persuaded Martin to include the track on Mylo Xyloto.
"Paradise" earned high acclaim from critics and became a top hit in 16 countries. It peaked as No. 15 on Billboard's "Hot 100" and stole the show as No. 1 on the U.K. Singles Chart during its 10th week.
2. "Viva la Vida"
Coldplay has produced a plethora of iconic singles, but none have quite reached the same level as "Viva la Vida".
The song revolves around the many regrets and reflections of a king who has recently lost his kingdom. "Viva la Vida" was the second single to be released from the band's fourth studio album, Viva la Vida or Death and All His Friends. The album's artwork pays homage to revolutionaries and the spirit of anti-authoritarianism. With its sweeping bells and rhythmic string accompaniment, "Viva la Vida" captures this spirit and by doing so, captured the spirits of listeners.
"Viva la Vida" was a massive success, earning several awards and nominations and being recognized as the No. 9 spot on Rolling Stones' "100 Best Songs" of 2008. It was the band's highest-charting single to date. The single peaked at the No. 1 spot on the U.K. Singles Chart. Currently, "Viva la Vida" has nearly 600 million listeners on Spotify.
1. "Something Just Like This"
At the peak of Coldplay's evolution from moody, somber tracks into a loose definition of alternative pop-rock, "Something Just Like This" was created in collaboration with the electronic dance band The Chainsmokers. The song was a massive success, both domestically and internationally.
"Something Just Like This" debuted as No. 56 on Billboard's "Hot 100", but launched to the No. 2 spot during its second week. With 114 million audio sales and 300K downloads, "Something Just Like This" is the band's biggest hit thus far. In 2017, the single was the sixth top-selling song in the U.S. and peaked at No. 2 on the U.K. Singles Chart.
Will any future Coldplay tracks ever unseat these selections as the band's top-selling songs? We'll just have to wait for that eighth studio album to appear later this year.
Read more: What is Coldplay's Net Worth?