Cole Sprouse and Lili Reinhart Broke Up Because of Quarantine; Here Is Their Relationship Timeline
'Riverdale' stars Cole Sprouse and Lili Reinhart are no longer a couple. Here's a timeline of their relationship before their May 2020 breakup.
Riverdale fans were saddened to learn of Cole Sprouse and Lili Reinhart's breakup. The two play the fictional couple "Bughead" on Riverdale and were dating for a while in reality. Now it looks like their relationship has come to an end. 
Here's a timeline of Sprouse and Reinhart's relationship.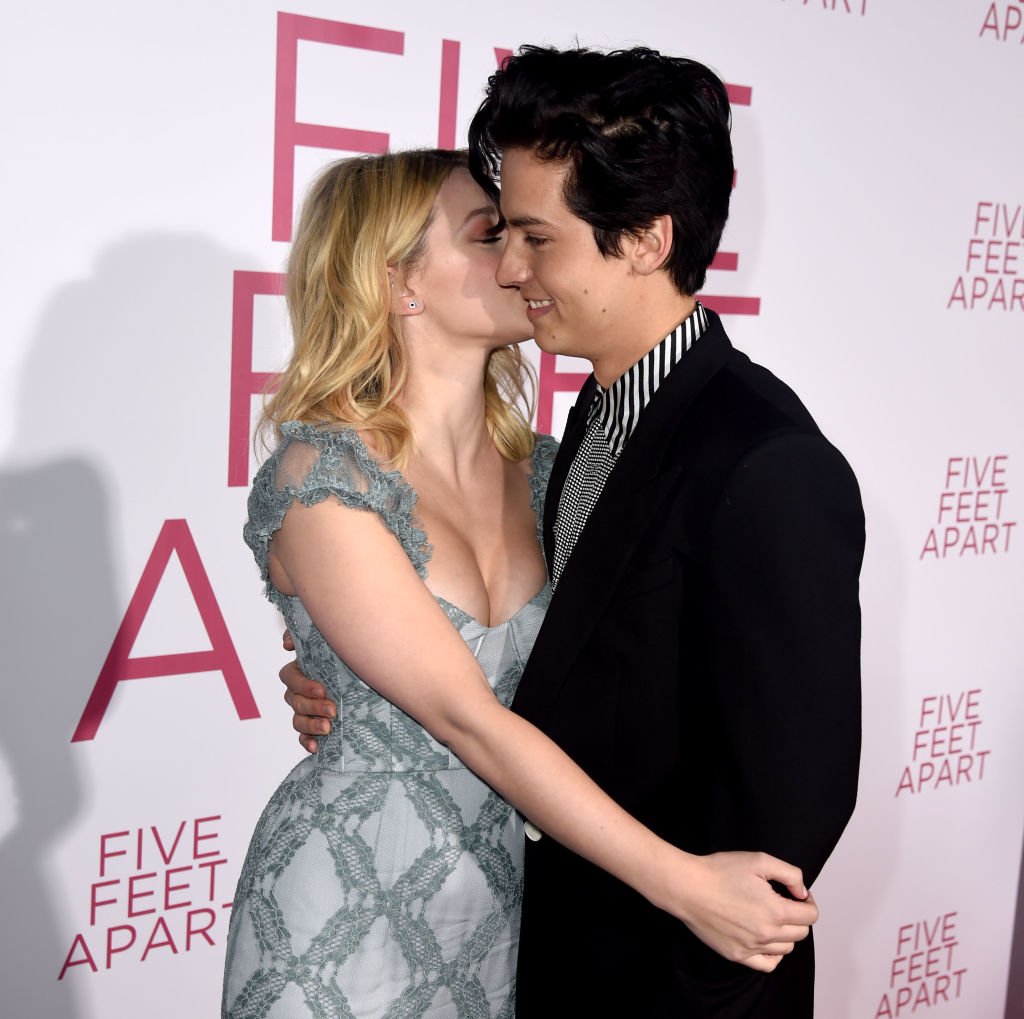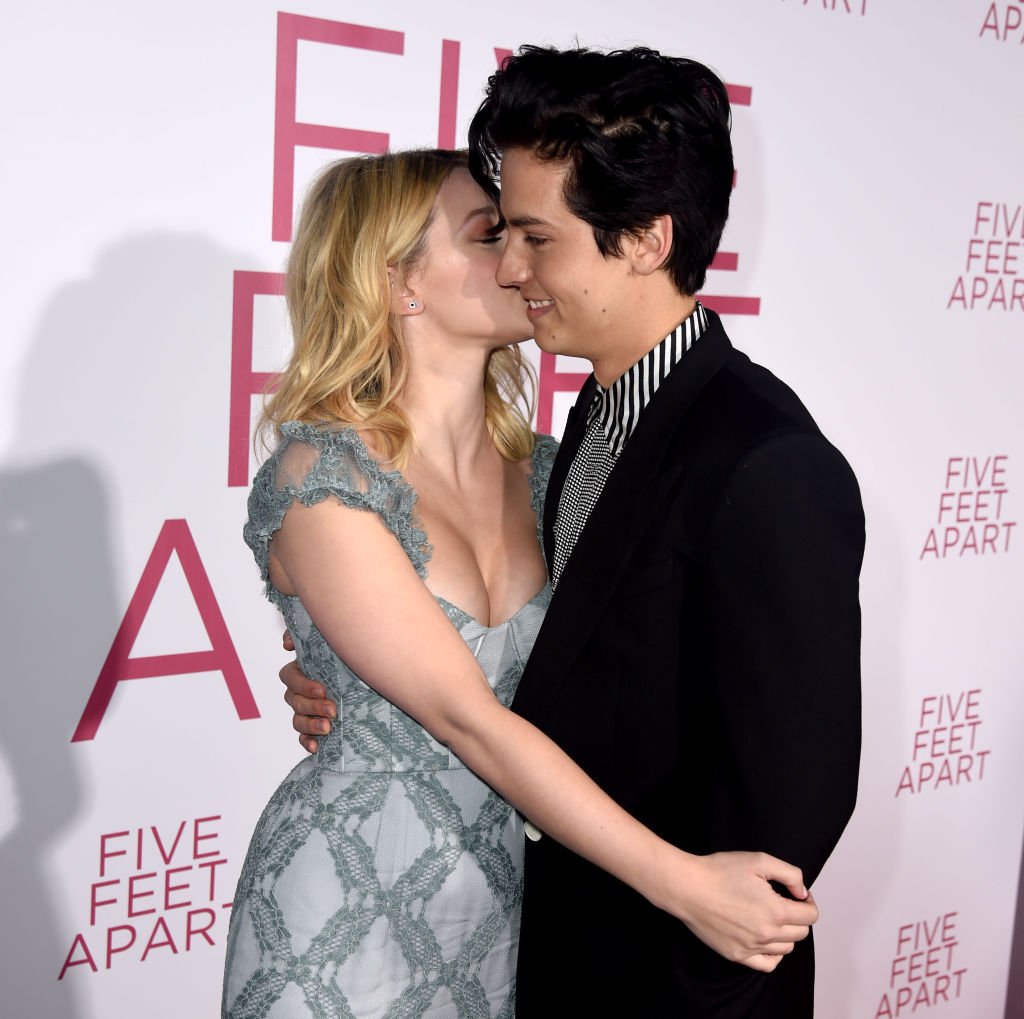 July 2017 — "Bughead" becomes a reality 
In July 2017, Sprouse and Reinhart's romance became public. The two were affectionate with one another at the San Diego Comic-Con. A few months later in January 2018, the couple took a trip to Hawaii together. Their romance continued to escalate throughout 2018.
2018 — Lili Reinhart and Cole Sprouse remain public
In May 2018, Reinhart and Sprouse made their red carpet debut as a couple at the Met Gala. Throughout 2018, the couple was publicly passionate about one another. They both shared photos of each other on Instagram for their respective birthdays — Sprouse shared a topless photo of Reinhart on her birthday captioned: "My little muse, happy birthday my love." The photo has since been taken down. 
July 2019 — The couple reportedly end it after two years
In March 2019, Sprouse's film Five Feet Apart debuted. Reinhart walked the red carpet with Sprouse at the premiere. Then in July 2019, Us Weekly reported the co-stars were rarely seen at an Entertainment Weekly Comic-Con party. Sprouse was reportedly overheard telling a castmate he and Reinhart were separated. 
Lili Reinhart and Cole Sprouse address the breakup rumors 
On July 25, 2019, W Magazine published an interview with Sprouse and Reinhart. Their intimate photos were enough to confirm they were still a couple. "We're acknowledging that we're in a relationship, but it's a small part of who we are as people," Reinhart explained. "We want our own separate identities."
She continued: "I do appreciate the privacy we have, that he's encouraged me to take. No one knows how long we've been together, and no one will until we're ready to say it. No one knows how we fell in love, except for our close friends and us. It's really special."
Reinhart shared photos from the shoot to her Instagram with the caption "BREAKING: A reliable source has confirmed that none of you know sh*t," presumably to confirm that she and Sprouse hadn't broken up. 
The same day the W Magazine article was released, Reinhart tweeted: "Don't believe everything you read on the internet, kids. And news sources should try a little harder to be less vile. 'Reliable sources' can kiss my a*s." 
Moving forward from the rumors that started in July 2019, the couple decided to keep more of their relationship private. As Sprouse told GQ in February 2019, "[Our relationship isn't] not something that we hide, or it's not something that we show off. It's just something that exists." 
April 2020 — Fans thought Cole Sprouse cheated on Lili Reinhart with Kaia Gerber
In April 2020, false news about Sprouse cheating on Reinhart with Kaia Gerber convinced fans the two had broken up. Both Reinhart and Sprouse addressed the rumors. "Twitter is actually the most toxic form of social media," Reinhart wrote in a since-deleted Tweet.
Sprouse posted to his Instagram Stories, writing: "I tolerate a lot of rumors and slander from people online claiming to be my fans. Fans who feel entitled to my privacy precisely because I never indulge them. But attacking my friends, baseless accusations, leaking my address, and sending death threats are all qualities of insanity and fanaticism."
Regardless of the rumors, Sprouse and Reinhart were still reportedly together in April 2020. On April 20, a source told E! News: "Lili and Cole are still together. They haven't been [in quarantine] together but haven't split." According to the source, the photos of Sprouse and the 18-year-old model were old. "Cole and Kaia are just friends and have never been romantic," they added. 
May 2020 — Did Skeet Ulrich confirm their breakup? 
A fan asked about Reinhart and Sprouse when Skeet Ulrich and his girlfriend Megan Blake Irwin took to Instagram Live. "Do you think that Cole Sprouse and Lili Reinhart are a cute couple," Ulrich recited, then responded: "I think they were a very cute couple." Irwin echoed his sentiment, stressing the "were." "They're both beautiful people," she added. 
Fans spent the next few days speculating about Sprouse and Reinhart's relationship status. 
Lili Reinhart and Cole Sprouse official break up
Despite the past rumors of Sprouse and Reinhart's breaking up, this time it's official. "Cole and Lili split before the pandemic hit, and have been quarantining separately," a source confirmed to Page Six. "They remain good friends." Multiple sources say the distance imposed on the couple partially influenced their relationship to end. 
"Lili and Cole were in a good place when Riverdale was shut down due to the coronavirus outbreak, but they isolated separately, and distance has never been a good thing for their relationship," an insider explained to E! News. "When Cole and Lili are around each other, often, things are very good. Their relationship is very intimate and affectionate, but things become much more complicated when they're apart."
Another source said the couple knew it wasn't going to work when they chose not to quarantine with each other. Reinhart and Sprouse communicate better in person, and living apart from one another wasn't working, so they decided to end their romantic relationship.  
Cole Sprouse and Lili Reinhart might get back together
At the time of publication, the two have been separated for a little over a month. A source close to the couple is calling it more of a break than a breakup. "They know they will likely reconcile once filming resumes," E! News' aforementioned source shared. "Both aren't interested in dating other people, just using this time to chill and focus on themselves."
With this news, fans are hopeful that once life goes back to normal, Sprouse and Reinhart will reunite.