Cole Sprouse Says He's 'Pretty Sure' He Played Cody on 'The Suite Life of Zack and Cody'
Cole Sprouse became a household name with 'The Suite Life of Zach and Cody' — but who did he play on the series? He's pretty sure it was Cody — learn more.
Despite his jokes, Cole Sprouse did not play both of the titular roles in The Suite Life of Zack and Cody. However, he may not be too sure which of the Martin twins he played. When asked during a recent WIRED Autocomplete Interview if he played Zack or Cody, the Disney Channel alum joked that he was both and receives "two residual paychecks every time they air an old episode" of the show because Dylan Sprouse had been "scrubbed from the history of the show in an attempt to garner even more financial revenue." After admitting his joke, Cole confessed that he's "pretty sure" that he played Cody.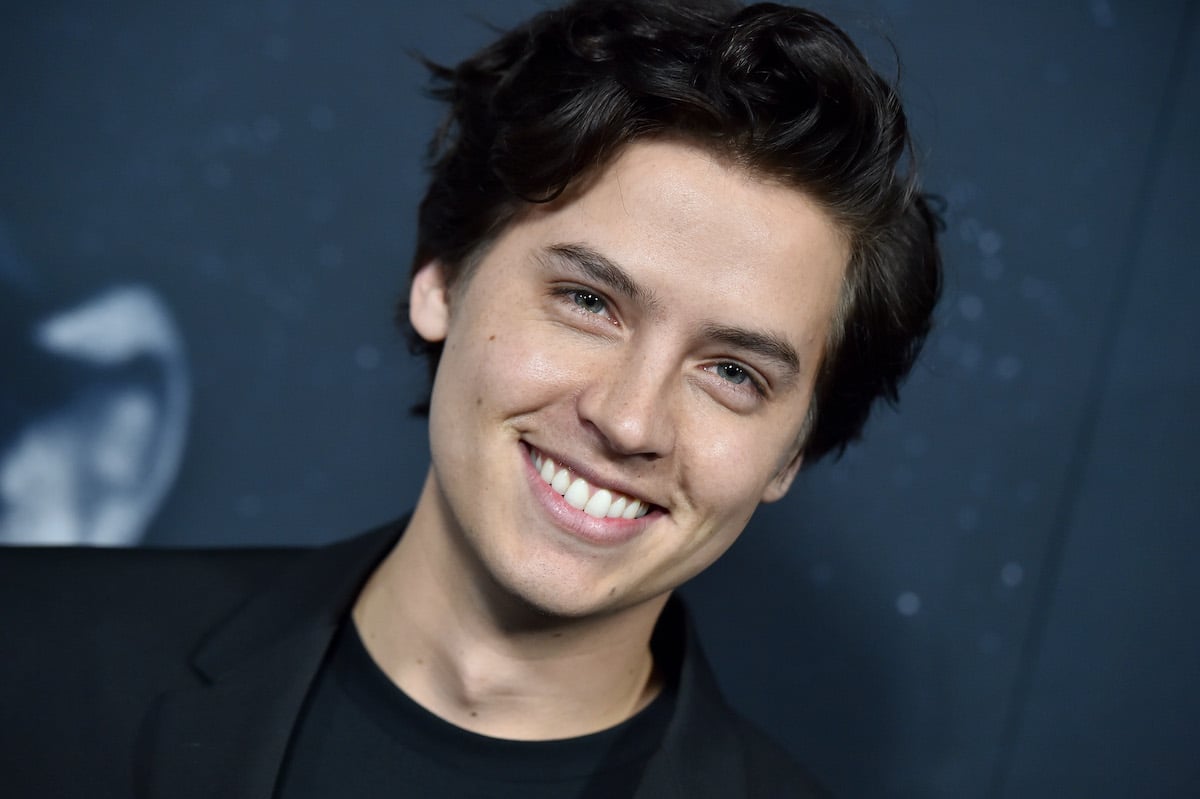 Filming "The Suite Life of Zack and Cody" and its spinoff
The Sprouse brothers have been acting from an early age, including landing a recurring role on Friends and making their big-screen debut alongside Adam Sandler in Big Daddy. However, their most notable roles were as Zach and Cody Martin on the hit TV show The Suite Life of Zack and Cody, which became Disney Channel's most successful premiere at the time and went on to earn three Emmy nominations.
Airing from 2005 to 2008, the comedy series centered around two twin brothers living at the Tipton Hotel with their mother, the hotel's lounge singer, and the mischief they created with the help of the hotels' other employees and guests. The show helped several Disney Channel alum land big roles after it aired, including Brenda Song, Ashley Tisdale, and Samantha Hanratty.
When the show ended, it inspired a spinoff and film starring much of the same cast in a new setting. In The Suite Life on Deck, the Martin brothers travel the world and attend classes at Seven Seas High School alongside hotel heiress London Tipton (played by Song).
Both series also took place in special crossover events with other Disney Channel shows, including That's So Suite Life of Hannah Montana, Wizards on Deck with Hannah Montana, and Weasels on Deck. After more than six years in the roles, the Sprouse twins said goodbye to the characters that turned them into household names in 2011 when The Suite Life Movie ended the series.
Life for Cole Sprouse after "The Suite Life"
The Sprouse twins took a break from acting after The Suite Life on Deck ended to attend New York University. During his college career, Cole participated in several summer archaeology projects in Europe and Asia, including a Bulgarian dig site where he helped to unearth a ceramic theatrical mask of Dionysus. According to his IMDb page, Cole graduated from NYU's Gallatin School of Individualized Study in 2015 with a degree in archaeology, specializing in geographical information systems and satellite imaging.
In 2016, Cole landed the role of the brooding Jughead Jones in The CW's Riverdale, a teen drama based on the characters of Archie Comics that was recently renewed for a seventh season and has earned him two Teen Choice Awards for Choice Drama TV Actor. Despite the success of the show, Cole has mentioned that he's ready for the show to wrap up. 
Currently, you can catch him on HBO Max opposite Lana Condor in Moonshot, a science-fiction romantic comedy following two young adults that sneak onboard a space shuttle headed to Mars. Cole also starred in the 2019 film Five Feet Apart alongside Haley Lu Richard and former Disney Channel crossover co-star Moises Arias.
Outside of acting, Cole has made a name for himself as a fashion photographer featured in Teen Vogue, W Magazine, and The Sunday Times Style. Recently, he was tapped to be the photographer and director behind the campaign for Canada Goose's Spring/Summer 2022 collection.
He also partnered with two British Columbia environmental organizations, the Endangered Ecosystems Alliance and the Nature-Base Solutions Foundation, to produce a limited run of 5000 prints of a fallen tree he photographed while covering a protest against logging in Fairy Creek, a historic forest located on First Nations land.